Venus And Serena Williams Have Stakes In This NFL Team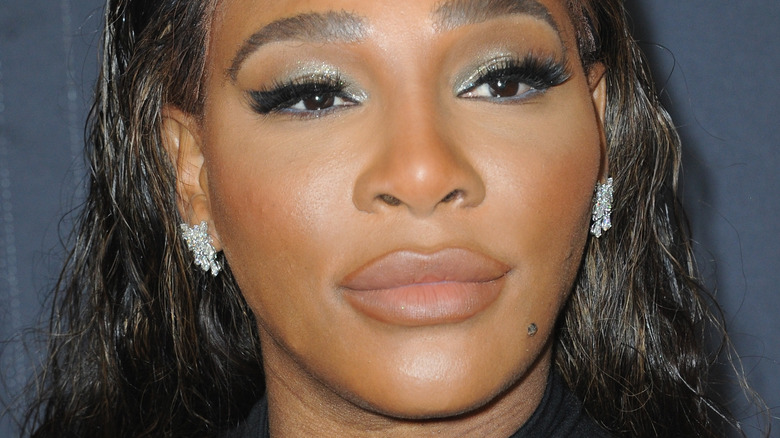 Albert L. Ortega/Getty Images
Tennis superstar sisters, Venus and Serena Williams, are just as famous in Hollywood as they are on the court. It was no easy feat, of course — it required what few people possess — extraordinary athletic ability and business savvy. And whether they are on or off the tennis courts, the sisters have always worked in tandem.
Serena has several athletic-ware endorsements under her belt and owns her very own clothing line. Forbes reports that Venus has partnerships with brands such as Ralph Lauren, Tide, and Kraft. With both sisters possessing four Olympic medals each and having numerous tennis tournament wins between them, the ladies have certainly gained worldwide notoriety. And per Celebrity Net Worth, Venus Williams is worth $95 million while Serena's net worth sits at $250 million. To boot, Serena became the first athlete in 2019 to score a spot on Forbes' list of America's Richest Self-Made Women.
But what many fans might not know is that the sisters have their hands in a sport other than tennis.
Venus and Serena Williams made history in the NFL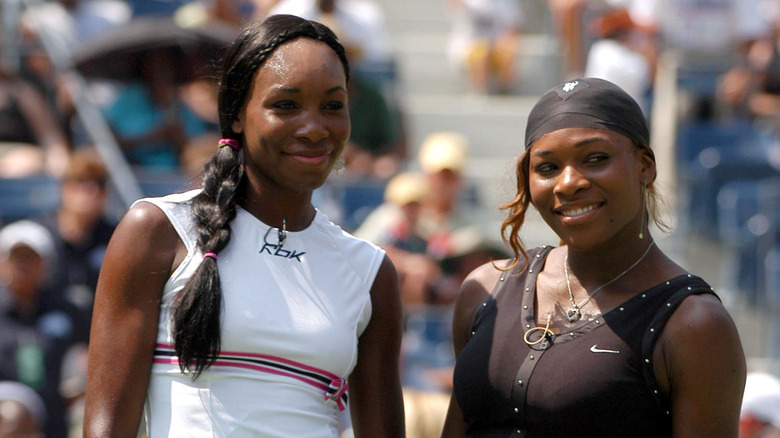 Everett Collection/Shutterstock
In 2009, Venus and Serena Williams became minority owners of Miami Dolphins! The pair made history as the NFL franchise's first-ever Black women to hold the title. But why the Miami Dolphins if sisters were originally raised in California? Well, that's because the Williams family moved from Compton, California to West Palm Beach, Florida in 1990 for the girls to attend the prestigious Rick Macci International Tennis Academy.
"To have this opportunity is really where our heart is," Venus explained to NFL.com. "We're South Florida girls. When we get off the road, this is where we come home to. When we come home to Dolphins games, it's going to be exciting."
But Venus and Serena do more than just attend games at the Hard Rock Stadium, the home of the Miami Dolphins in Miami Gardens, Florida. They have also worked toward the charitable advancement of the Miami Dolphins Foundation. Per ESPN, Gloria Estefan, Emilio Estefan, Marc Anthony, Fergie are fellow minority owners of the team.
Serena and Venus don't partner with just anyone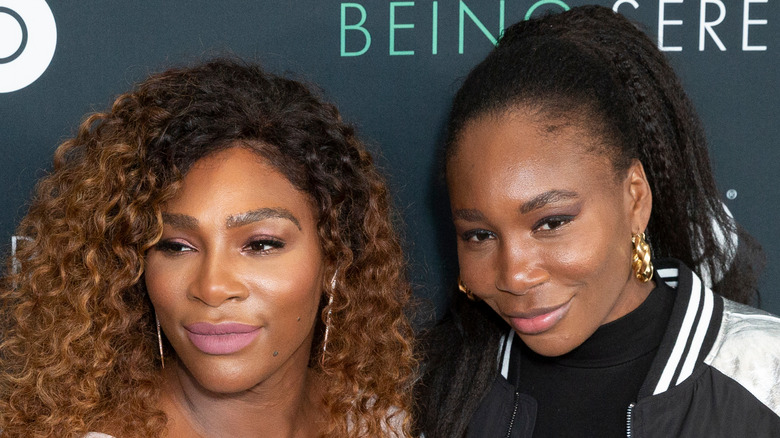 lev radin/Shutterstock
The spotlight has been firm on Venus and Serena Williams, with it ramping up in November following the release of the movie "King Richard," which depicts Serena and Venus' relationship with their father growing up. Both Venus and Serena, alongside their half-sister Isha Price, served as executive producers on the project. "I think you get to really see the ecosystem of my family," Venus explained in an interview with ABC. "It's not perfect, but all that matters is that you are going in the same direction together and building each other up. That's what we did and that's what we do."
Perhaps it's that strong foundation that led the sisters to make sound business decisions time and time again. Or maybe it's because of how they approach each deal. "Everyone I partner with, there's real authenticity and a story behind it," Serena told Forbes. "Whether it was something I enjoyed when I was younger or over something I've aspired to have in my life."
So one can only assume Venus and Serena believed enough in the Miami Dolphins to become minority owners. Now all they need is another Super Bowl win to prove their instincts were on the money!