The Hilarious Way Gwen Stefani Just Publicly Made Fun Of Blake Shelton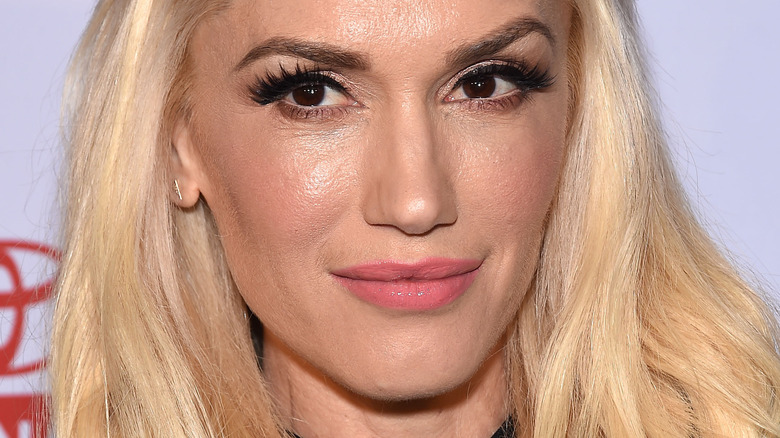 DFree/Shutterstock
Some might say Gwen Stefani and Blake Shelton are a match made in heaven. The couple, who were previously married to other music superstars in Gavin Rossdale and Miranda Lambert, respectively, first got together in November 2015 after reportedly bonding over their divorces. One thing led to another and here we are six years later — with the two "Voice" powerhouses now married!
It's a love story written in the stars. Ultimately tying the knot in July, the two music legends have been living the high life since. "Married life so far is... it's incredible," Shelton told People in August, adding, "I mean, it's everything that it already was, which was awesome. [Stefani] just can't get away from me now."
Stefani doesn't hold back in her feelings, either. In a January appearance on TODAY (via Us Weekly), Stefani called Shelton her "best friend" and expressed excitement "that I have someone in my life that now I have a chance at happiness." She continued, "For a long time to come. It's just a blessing, the whole thing. It's a miracle." Although Gwen Stefani gushes over hubby Blake Shelton, that doesn't mean insults (good-natured, of course) are off-limits for the couple.
Stefani teases Shelton's loss on 'The Voice'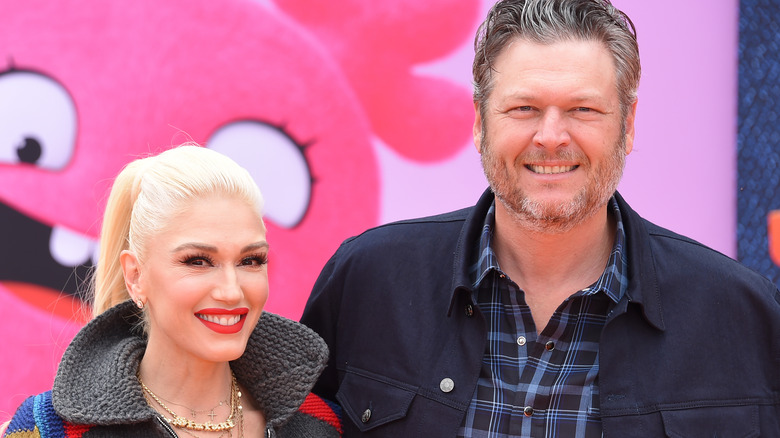 DFree/Shutterstock
Both Gwen Stefani and Blake Shelton's presence and expertise on "The Voice" are unmatched. And even though they're a happily married couple, that doesn't stop the two from engaging in healthy competition with one another. In 2014, the couple was pitted against one another on Season 7 of the show, with Shelton ultimately coming out on top.
However, things didn't go his way this year. During Spotify's A Totally Normal Party for 2021, Stefani sought out Bryana Salaz, a former "Voice" competitor from Season 7 and member of Team Gwen, to perform. "You're that girl from The Voice? Come up here right now," Stefani stated, per People. "Just so you know, Blake lost 'The Voice' tonight!" the No Doubt further continued. "He lost. Honestly, you can go back!"
Despite losing, however, Shelton doesn't seem too fazed by win-loss records. "People ask me all the time, 'What's the greatest thing that has happened for you since you've been on The Voice?'" the country crooner said in May before revealing, "That's a no-brainer, right? I met my fiancée here." And look at that, just two months later, Shelton and Stefani were happily married!