Ivanka Trump Lashes Out About Joe Biden's Administration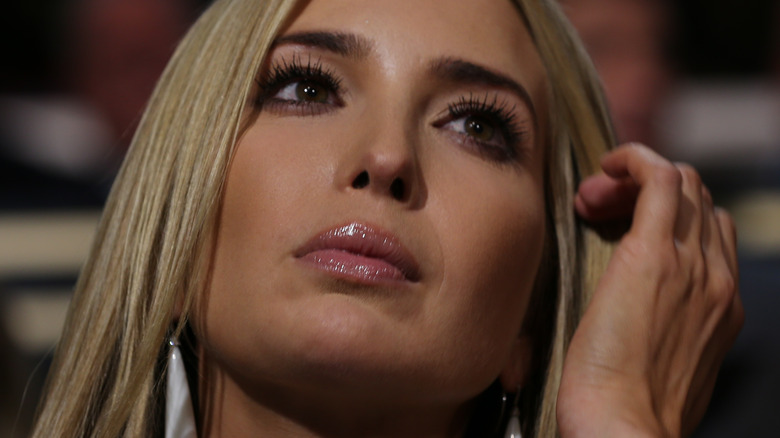 mark reinstein/Shutterstock
Ivanka Trump and Jared Kushner are trying to distance themselves from former President Donald Trump, per CNN. Two sources told CNN that Trump's eldest daughter has been "walk[ing] a fine line between embracing her father and distancing herself from his election lies." But new headlines about the former president are putting the power couple back in the spotlight, causing Ivanka to lash out at President Joe Biden's administration!
At a December 13 hearing of the House Select Committee, Republican Rep. Liz Cheney read texts from Donald Trump Jr. to Mark Meadows on January 6, pleading with the former White House Chief of Staff to convince his father to call off the rioters. Many wondered if there were any texts from Ivanka during the insurrection. On December 14, news broke that Sen. Lindsay Graham texted Ivanka, asking her to tell President Trump to stop the attack on the U.S. Capitol. 
CNN's Chief Congressional Correspondent Manu Raju tweeted: "Sen. Lindsey Graham said he didn't text with Meadows on January 6 — but told me he spoke with Ivanka Trump to deliver a message to her dad. He said he wanted then-President Trump to 'tell his people to leave.'" So, why was Ivanka lashing out at President Biden's administration given the latest news?
Ivanka Trump was upset over the government's report on this federal program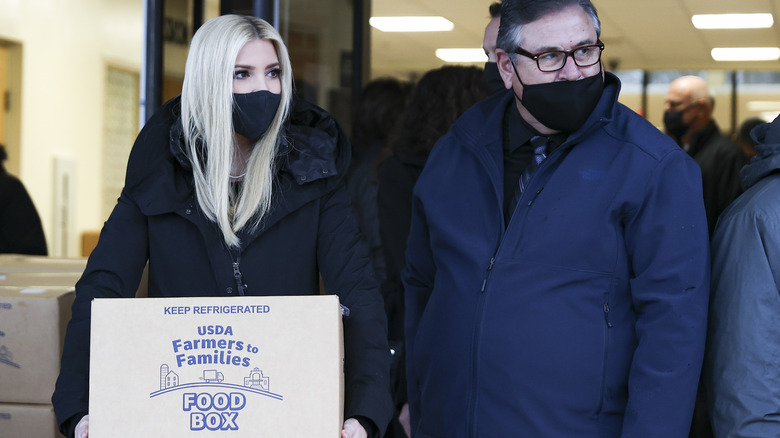 Tasos Katopodis/Getty Images
A government report slammed ex-President Trump's Farmers to Families Food Box Program, upsetting Ivanka Trump, who had been involved in the billion-dollar program. The U.S. House Select Subcommittee on the Coronavirus Crisis announced the results of their investigation into Farmers to Families and the outcome didn't look good for the Trump-era program. The 46-page report said the Food Box program gave "windfall profits to unqualified food distributors who wasted taxpayer dollars." The report concluded that Trump's six billion-dollar program wasted money, delivered rotten food, and was used for political purposes by the former president. President Joe Biden ended the Food Box Program in May, per the Daily Mail.
Ivanka went public with her anger over the Food Box criticism. A spokesperson for Ivanka told the Daily Mail, "It's unfortunate, yet hardly surprising to see the media work hand in hand with congressional democrats in a desperate and transparent effort to distract from the staggering incompetence of the current administration."
But the year-long congressional investigation gave many details on why the Food Box program failed. As the congressional report explained, Trump's administration "designed the Food Box program in a manner that would support agriculture and contractors," but it "was not appropriately structured to meet its other primary goal: delivering healthy food to Americans struggling in a pandemic-induced economic crisis." Finally, the report said contractors were paid "well over the market price" for food and "failed to conduct sufficient oversight on the contractors it flagged for potential fraud," per The Counter, a nonprofit, nonpartisan publication.