How Ivanka Trump And Jared Kushner Just Made Their High Profile Public Return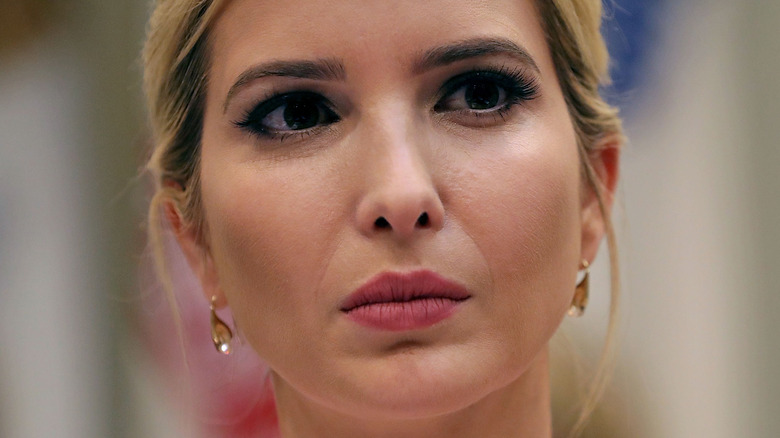 Chip Somodevilla/Getty Images
For the most part, Ivanka Trump and Jared Kushner have kept a very low profile ever since they made the move from Washington, D.C. to their new home in South Florida. While Trump did host a memorable bash for her 40th birthday party with her friends back in October, according to People, the only times she and her husband are seen are when they are out and about with their kids, as detailed by Page Six. One source close to the situation says that the couple is looking to make Miami their permanent home. "The Kushners have been looking to purchase property in Florida for quite some time and will also maintain their home in New York," a tipster said, but also added that their new neighbors haven't been very welcoming. "Jared and Ivanka can lunch with their fellow 'patriots' at Mar-a-Lago. The Indian Creek Country Club members are very picky, and the word is that Javanka need not apply."
With that said, a lot of people are surprised that Trump and Kushner made a very rare public appearance at a high-end fashion show in Miami that attracted a pretty A-list crowd. In fact, it was their first social outing in almost a year.
Jared Kushner and Ivanka Trump are trying to get back on the social scene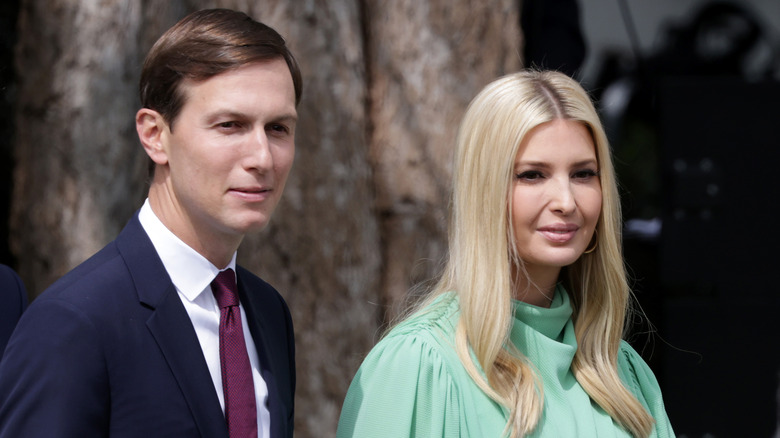 Alex Wong/Getty Images
Ivanka Trump and Jared Kushner interrupted their daily schedule of looking out at the ocean from their balcony and stopping for ice cream on their way home after picking up the kids from school to attend Louis Vuitton's fashion show dedicated to Virgil Abloh, according to The Hollywood Reporter. The designer died after a private two-year battle with cancer. The Kushners were certainly in A-list company, as both Kanye West and Kim Kardashian attended the show, per Page Six, along with Pharrell Williams, Bella Hadid, and more.
While the Kushners have not made any public comments about Abloh's passing or their connection to the designer, another designer by the name of Batsheva Hay said that it might be a very long time before Trump will see a front-row seat at a fashion show again. "The fashion world is pretty ready to shun her," she told The New York Times. "No one is going to lend Ivanka clothing — she'll have to buy it covertly at retail." Having to buy clothes retail? It sure does sound like life has become pretty low-key for the Kushners, regardless of whether they want it that way or not.