Here's Why Angelina Jolie Just Met With Mitt Romney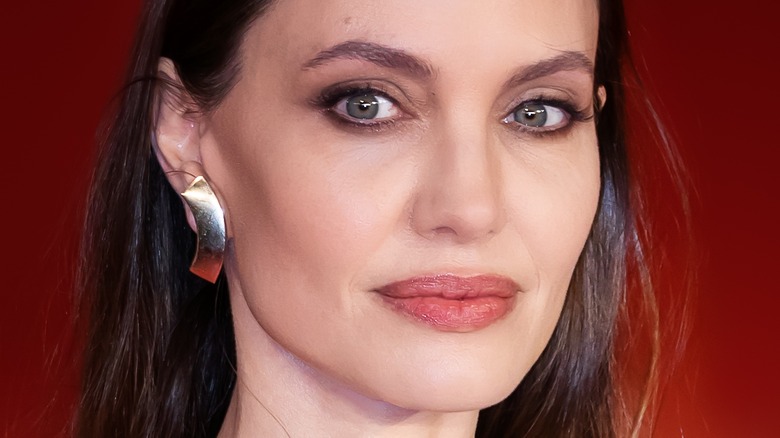 Gennaro Leonardi Photos/Shutterstock
Celebrities keep heading to Washington. Kim Kardashian went to the White House to advocate for prison reform. Paris Hilton recently went to Capitol Hill to advocate for legislation protecting teens at boarding schools and rehab centers. Now, it's Angelina Jolie's turn. The prolific actor and her 16 year-old daughter Zahara took the National Mall by storm and met with several prominent politicians.
Jolie met with Democratic Congresswoman Cori Bush to discuss the Violence Against Women Act, reports the Daily Mail. The law — one of the first to criminalize domestic violence — was originally enacted by President Bill Clinton in 1994. However, it must be renewed every five years, and thus, expired during the 2018 government shutdown. Bush posted a photo with Jolie to her Twitter and thanked the star for her advocacy. "I'm forever grateful to get to work in partnership with such strong women across the country in our movement to end domestic violence," Bush wrote.
Jolie also met with another prominent politician: Mitt Romney. So, what brought this unlikely duo together?
Angelina Jolie has long been an activist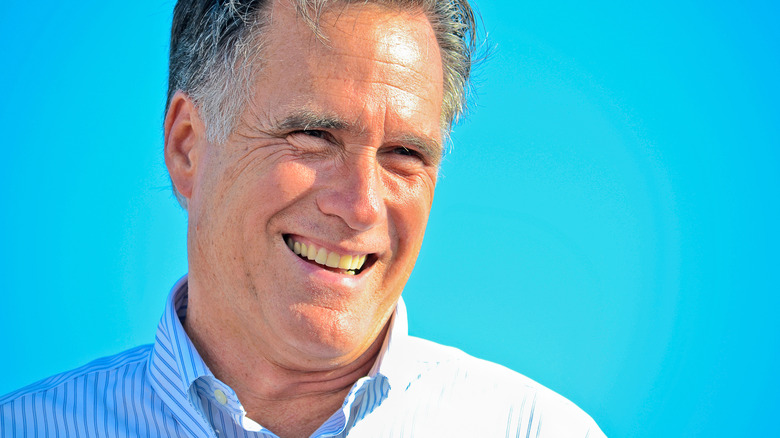 Maria Dryfhout/Shutterstock
Sen. Mitt Romney announced his meeting with Angelina Jolie on Twitter, complete with photos. One shows Romney and Jolie sitting across from each other and smiling. In the other, Romney can be seen showing Jolie some of the family photos hanging on his wall. "Met with Angelina Jolie to discuss ways in which we can support children and families at home and abroad," Romney explained in the tweet. "I'm grateful for her work as a Goodwill Ambassador and for her continued advocacy for the vulnerable."
Jolie served as a Goodwill Ambassador for the United Nations High Commissioner for Refugees (UNHCR) from 2001 until 2012, when she was appointed Special Envoy, per the agency's website. As Special Envoy, she travels the world meeting with refugees. In June, Jolie traveled to Burkina Faso to commemorate World Refugee Day and met with several displaced individuals, per UNHCR. She called on the world's nations to wake up to the crisis, which she only sees getting worse. "We have to wake up to the track we are on globally," she said, "with so many conflicts raging and the very real possibility that climate change will force tens if not hundreds of millions of people to have to leave their homes in the future, with no possibility of return." She then urged action from global powers, saying, "The truth is we are not doing half of what we could and should do to find solutions to enable refugees to return home."