The Near-Death Experience That Patrick Mahomes Survived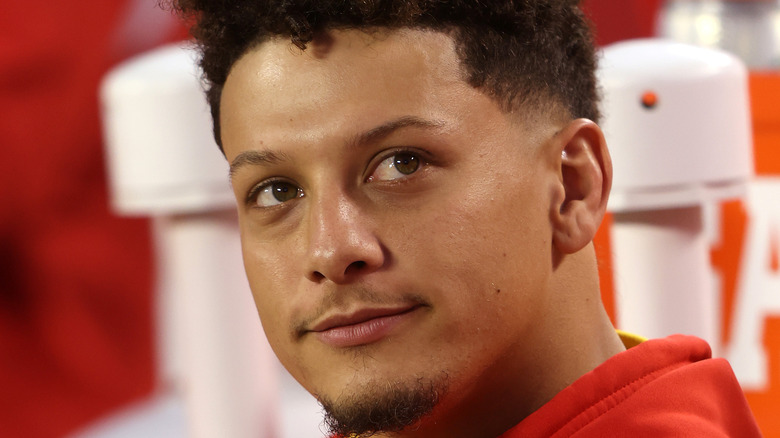 Jamie Squire/Getty Images
Kansas City Chiefs quarterback Patrick Mahomes continues to hold the title for snagging the largest contract in U.S. sports history, according to Market Watch. And in 2020, the then 24-year-old player agreed to a 10-year extension worth a whopping $503 million. Steinberg Sports, his agency, revealed the news on Twitter. "[Mahomes] gets $477M in guarantee mechanisms," they shared, adding that this deal is another for the history books. "First half billion dollar player in sports history. History made."
In addition to his success in the 2020 season, Mahomes was ranked number 8 on the NFL's Top 100 Players list of 2022. Mahomes has also since won both his second Super Bowl, as well as his second Super Bowl MVP title. But even with his already impressive run in the NFL, Mahomes has no plans to slow down. "I just always wanted to find a way to be on top at the end of the day. And I'm gonna try to continue to get back to that feeling again," he told Men's Health in a February 2021 interview. 
Despite breaking records, solidifying his career, and cashing in on some serious dough, there was once a time where the football player was the victim of a terrifying crime — and may have feared he would never get the chance to see this come to fruition. Here's the scary experience Mahomes faced prior to his success in the NFL, and how the sports star was able to move on in the aftermath of the incident.
Patrick Mahomes was robbed at gunpoint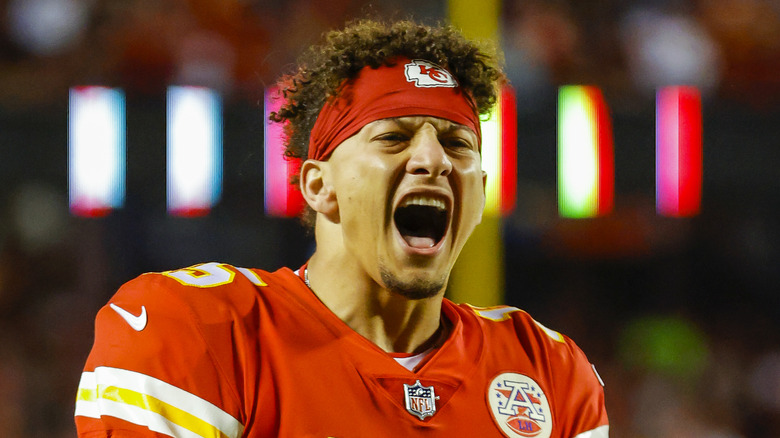 David Eulitt/Getty Images
In May 2017, Patrick Mahomes — along with three other people — found themselves in a very scary situation. According to KLTV, the four individuals were getting out of their car when a white male suspect pulled up into their driveway and robbed them of any property they had — while also alluding to be carrying a gun around his waist. After securing their belongings, the suspect was then reported to have sped off in his vehicle. 
The attack took place in Smith County, Texas, and according to the press conference — held by the Smith County Sheriff's Office — deputies were initially called to the home for an "aggravated robbery." Shortly after they took everyone's statements, law enforcement was able to track down the suspect's vehicle and arrested two men in connection to the crime. Shaken no doubt, still, Mahomes remained grateful to have made it out of the situation unhurt. "I can't get into all the details of it," he said at the time, per Yahoo! Sports. "It's an open investigation and all that. But I am just glad that my friends and I are all safe. I am happy the police got the suspect fast. Everyone is safe, which is most important."
Despite the unfortunate incident, however, Mahomes remained unfazed, going on to have a great first year in the NFL. And as many already know, his next year was even better. But perhaps, all of this was achievable because Mahomes knew justice had been served.
The suspects in Patrick Mahomes robbery were arrested and sentenced to prison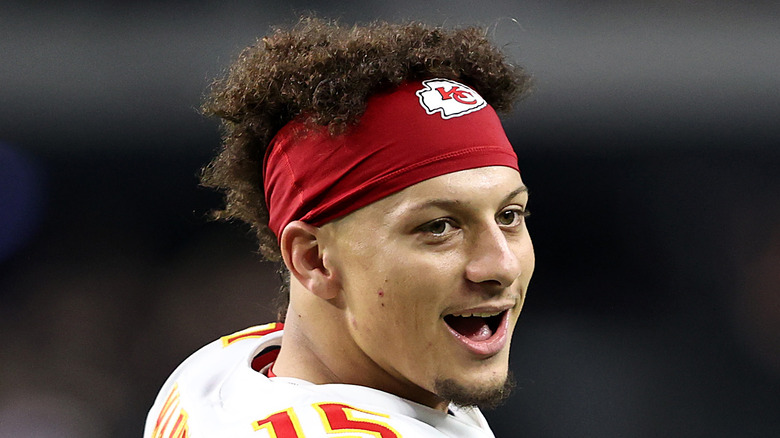 Sean M. Haffey/Getty Images
Both Michael Blake Pinkerton (the man accused of robbing Patrick Mahomes) and Billy Ray Johnson — who was reportedly not present during the crime but was found inside Pinkerton's vehicle when police arrived — were arrested. According to the Smith County Sheriff's Office, per KLTV, Pinkerton was hit with the aggravated robbery charge and slapped with a $50,000 bond. Despite having no direct relation to the crime, Johnson was still charged with "two counts of possession of a controlled substance" and "tampering with physical evidence." He faced a $6,000 bond. 
The police sergeant claimed Pinkerton saw an opportunity to "get quick cash" and took advantage of the situation. "We have no reason to believe [Mahomes] was being targeted," Sgt. Darrell Coslin of the Smith County Sheriff's Office told the Associated Press (via ESPN). "This appears to have been a crime of opportunity."
While the police were unable to locate a gun, the aggravated robbery charge will remain on the suspect's record because the insinuation alone is enough for the charge to stick. According to Bleacher Report, the items that were stolen were recovered and returned. "We're just thankful Patrick and everybody is safe," Ted Crews, the Kansas Chiefs vice president of communication, said at the time. Pinkerton later pleaded guilty to robbing the football player — and was sentenced to a whopping 12 years in prison, per CBS Sports. As reported by NBC Sports, this was not Pinkerton's first criminal activity.