Queen Elizabeth's Plans For Christmas Might Be Up In The Air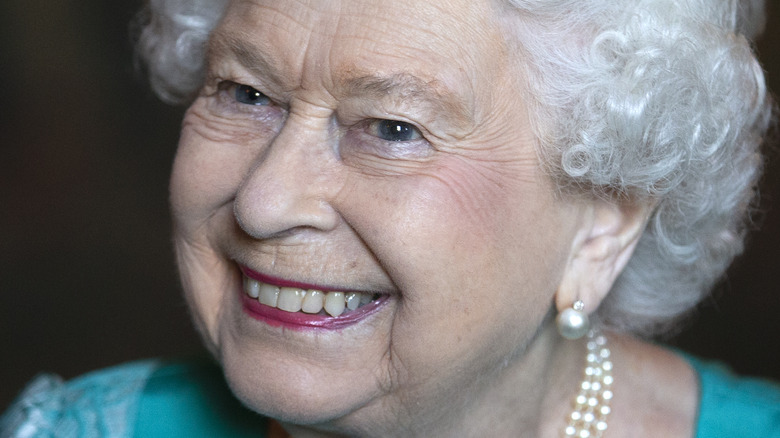 Wpa Pool/Getty Images
Christmas is a special time for the British royal family. Queen Elizabeth II likes to spread joy during the most magical time of the year, making sure to reward her 550-strong staff, according to Reader's Digest. The queen gives each of them a gift or a book voucher in amounts that vary depending on their seniority, all of which are paired with a card signed by her and, until his death in April 2021, Prince Philip, the report detailed. And that's not all: Elizabeth also orders 1,500 puddings, which they share among them. Members of the royal family also ensure that those less fortunate have the means to feel festive around the holidays by hosting Christmas parties for the charities they support, according to Town & Country. 
When it comes to their own family, the royals make room in their agendas to spend as much time as possible with one another. Every year, the queen hosts a pre-Christmas luncheon at Buckingham Palace a few days ahead of December 25 as an opportunity to gather their entire extended family before they each go off to celebrate with their immediate circles. To accommodate the 70-something crowd, the queen sets up around seven tables (and the royal kids stay in a room of their own entirely), Princess Anne's son-in-law, Mike Tindall, said on the podcast "The Good, The Bad and The Rugby" (via Cosmopolitan). But this year, Elizabeth's Christmas plans aren't as straightforward as they have been for most of her reign.  
Queen Elizabeth II might cancel her traditional trip to Sandringham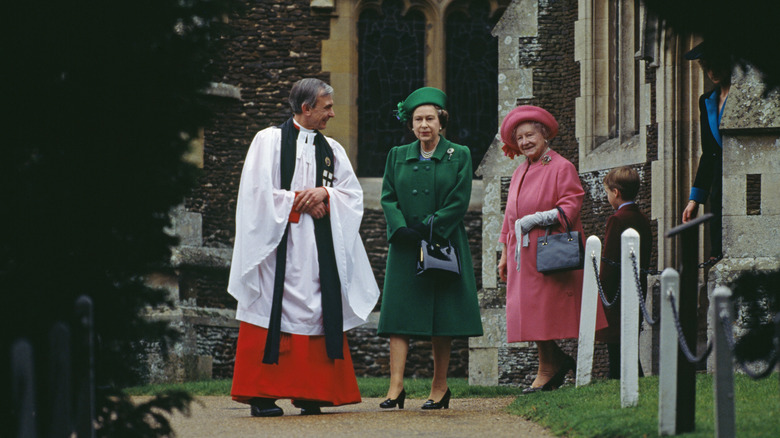 Georges De Keerle/Getty Images
After her traditional pre-Christmas luncheon in London, Queen Elizabeth II and her immediate family take off to spend Christmas Day at Sandringham House, her country estate in Norfolk where the queen recharges until the anniversary of her father's death on February 6. But the queen has already canceled the first event amid a surge in COVID-19 cases, as The New York Times reported, and the omicron variant is also making the second unlikely to happen, according to People. Daily infections in the U.K. have surpassed the 90,000 mark, with weekly numbers having risen 60%, according to the U.K. government's website. In this scenario, both gathering dozens of people and making the trip up to Norfolk might be an unjustified risk for Elizabeth, who celebrated her 95th birthday this year.
Nevertheless, Elizabeth remains hopeful she might spend her first Christmas without Prince Philip accompanied by Prince Charles, Prince William, and their families in the countryside, Vanity Fair reported on December 16. The queen is eager to go as she also canceled the trip in 2020, spending Christmas isolated with Philip in Windsor Castle, according to The Telegraph. If she does go, she won't allow the public to watch the family walk to church on Christmas morning, People explained. "The intention is to go to Sandringham for a family Christmas, but that might look a bit different and it may well be a much smaller family affair," a royal source told Vanity Fair.