The True Meaning Behind One Right Now By Post Malone & The Weeknd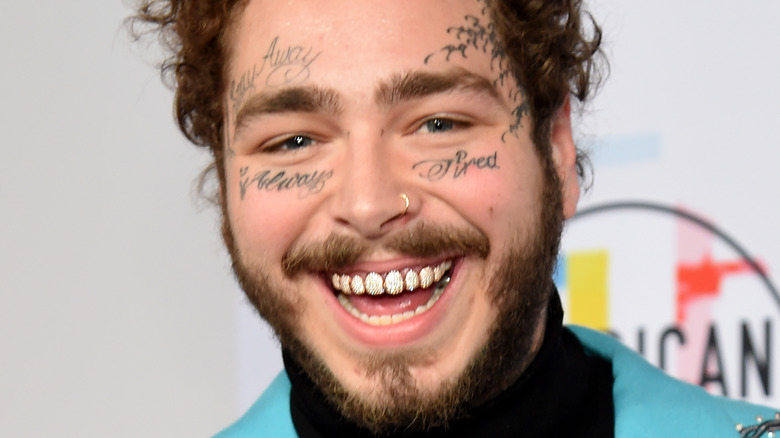 Kevin Mazur/Getty Images
Post Malone and The Weeknd are two of the world's biggest music acts today. The streaming giants have shattered previously-held records in the music industry, with Post Malone's hit song "Circles" spending the most weeks in the Billboard Top 10 and The Weeknd's single "Blinding Lights" having the longest-ever run on the Hot 100 chart. 
The Weeknd is coming off a career high after he headlined the Pepsi Super Bowl LV Halftime Show in 2021, singing his many greatest hits on the world stage. Post Malone, meanwhile, is gearing up to release his highly-anticipated fourth album, which he recorded during quarantine at his home in Park City, Utah, according to High Snobiety.
As both stars were due to release more hits, fans were thrilled to see the two music icons team up on their latest song "One Right Now" when Post Malone teased the track on Instagram November 2. Following its official release, the track peaked at No. 6 on the Billboard Hot 100 chart — and the two performers' lyrics get seriously shady.
Post Malone is totally over his ex on One Right Now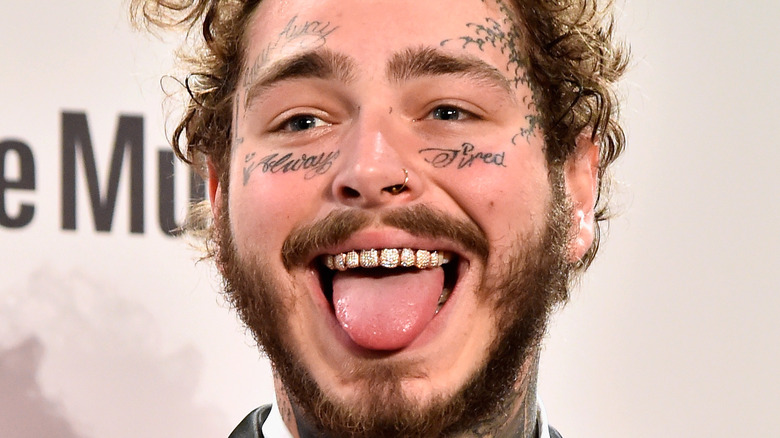 Frazer Harrison/Getty Images
Post Malone and The Weeknd are petty exes on "One Right Now." Posty brags about getting back at someone who wronged him in a relationship. "Don't call me 'baby' when you did me so wrong / (When you did me so wrong) / But I got over what you did already / Body for a body, I'm so petty," he sings.
Post Malone, whose real name is Austin Post, has endured his fair share of heartache. His breakup anthems "Die For Me" and "Goodbyes" may draw from real-life inspiration. The "Congratulations" singer split from his girlfriend Ashlen Diaz in 2018 after three years of dating, per Us Weekly. While the two were in a committed relationship, Posty hinted at strife years before the breakup. "It's tough having a balance, between dedicating my life to music and dedicating time for Ashlen," Post Malone said on "The Breakfast Club" in 2016. "It's tough because you want to get into the studio, you want to do as good music as you can, sometimes you're real busy." 
It's clear the superstar has moved on from the broken relationship, as Post Malone was recently spotted getting close with Koren rapper MLMA on Instagram, per Capital Xtra. Post's lyrics on "One Right Now" make it clear he's ready to stunt on his exes in his future endeavors.
The Weeknd calls out an ex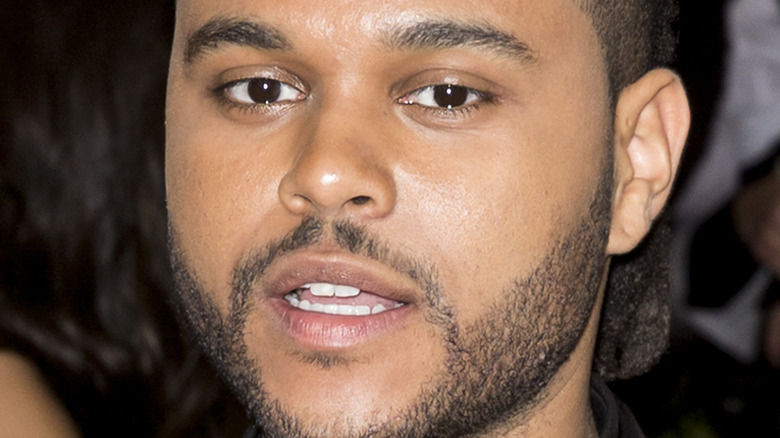 Ovidiu Hrubaru/Shutterstock
The Weeknd, whose real name is Abel Tesfaye, is equally savage about a former flame on "One Right Now." "You're a stain on my legacy / We can't be friends, can't be family (Oh) / You probably f*** all my enemies (Oh) / I can't let you be next to me," he sings to a spiteful ex. The singer taunts the song's subject on the chorus with the titular lyrics: "I got one comin' over and one right now."
Like Post Malone, The Weeknd is no stranger to calling out his exes in his music. The singer, who is probably best known for his chart-topping, party-inspired songs, also has many breakup tracks in his repertoire. The musician's relationships with supermodel Bella Hadid and actor and singer Selena Gomez are speculated to be the inspo behind The Weeknd's biggest heartbreak anthems, per Bustle. Though the performer prefers to keep the details of his relationships private, he revealed to Esquire that his music helped him through emotional times following his breakups. "It was just like this cathartic piece of art," Tesfaye told the mag about his album "My Dear Melancholy." On using his music to help him emotionally, The Weeknd added, "I mean, that would have sucked if I didn't."