Joe Giudice's Latest Instagram Activity Is Turning Heads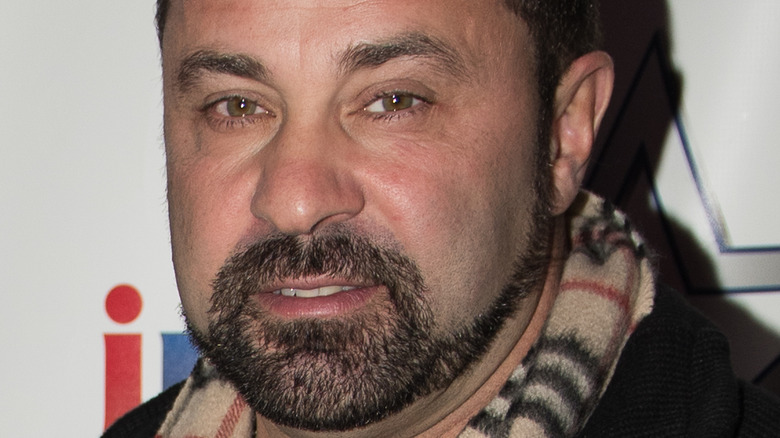 Dave Kotinsky/Getty Images
Joe Giudice's love life hasn't taken on the same speed as his ex-wife Teresa Giudice's has in recent months. In fact, the "Real Housewives of New Jersey" star is now engaged to her fiance, Luis Ruelas, after just one year of dating. Joe, meanwhile, recently pulled the plug on his relationship with Italian lawyer Daniela Fittipaldi, according to People.
However, back in February, Joe gushed about Daniela and even said that he loved her the same way he loved his kids. Things have since changed for Joe though, as he is more focused on trying to get back home to New Jersey after living in both Italy and the Bahamas after he was deported in 2019 following his stint in prison. "I just honestly don't have the time or headspace for a relationship right now. I'm more focused on work and getting back to the U.S. so that I can see my family," he said.
Seeing how Jersey is definitely on Joe's mind these days, it's not surprising that his latest Instagram activity is turning heads. And no, it has nothing to do with his ex Teresa either.
Is Joe Giudice flirting with another Real Housewife?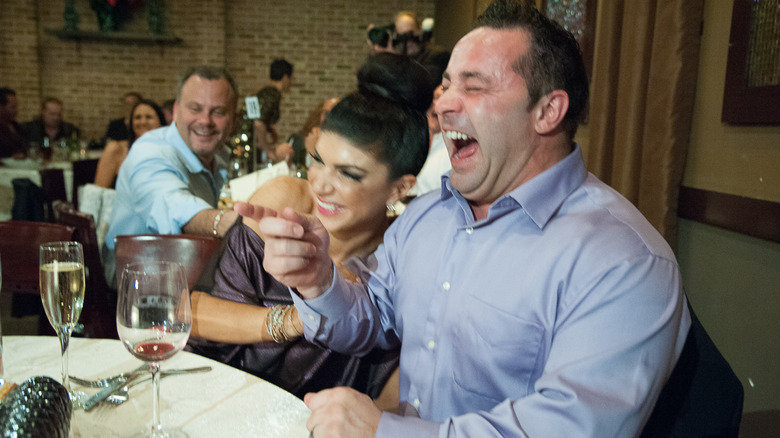 Dave Kotinsky/Getty Images
According to Page Six, a lot of "Real Housewives of New Jersey" fans were quite surprised to learn that Joe Giudice left a rather flirty comment on Dolores Catania's Instagram photo. The reality television star couldn't help but compliment Dolores on a bikini photo that she posted by calling her "sexy." This, of course, has prompted plenty of fans and critics to react, with some people wondering if this might be Joe's way of making a move on her. Some comments included, "To your ex-wife's friend? That is so inappropriate," along with, "Tre would agree it's a sexy pic of Dolores. #lightenup."
So far Joe himself has not made any additional comments, but it has been noted that Dolores has been dating Dr. David Principe since 2017. However, she did seem to hint that Joe might or might not have cheated on his ex-wife Teresa Giudice "500 times" during the last "Real Housewives of New Jersey" reunion special, according to Reality Tea. Clearly, Joe has really let go of all the "Housewives" drama and put in the past. Or has he?