How Queen Elizabeth Is Officially Changing Her Christmas Plans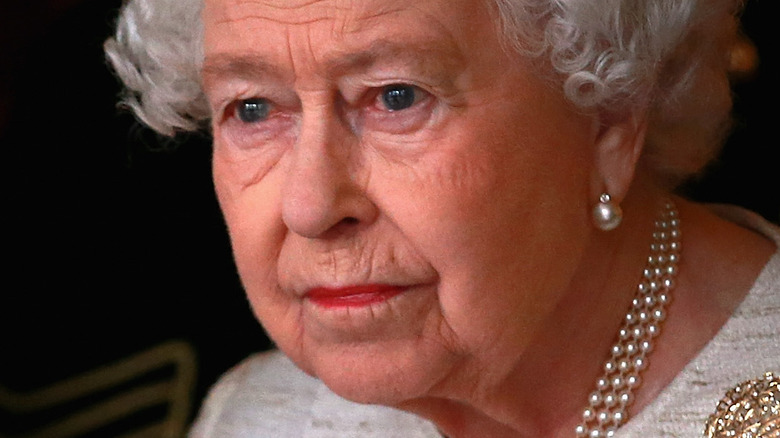 Chris Jackson/Getty Images
With the Omicron variant of COVID-19 on the rise, the pandemic outlook seems bleak once more. With NBA games being postponed, concerts getting canceled, and businesses operating remotely, the pandemic continues to rage on into its third year. Countries all around the world have begun taking action against the highly contagious variant, with the Netherlands issuing a new lockdown mandate and the U.K. considering doing the same.
Those across the pond have seen a spike in COVID cases, and with Christmas and New Year's approaching, citizens have been advised to not "mix with people you don't have to," as England's chief medical officer Prof. Chris Whitty notes (via BBC). With the U.K. now bracing for impact, even the royal family has begun re-evaluating their holiday plans.
Fresh off Kate Middleton's Christmas caroling event, which celebrated first responders during the COVID-19 pandemic, Queen Elizabeth II has now confirmed her Christmastime plans amid the latest COVID surge. The 95-year-old queen, who lost husband Prince Philip in April, usually spends her Yuletide celebrations at Sandringham Estate — but now, she's switching it up this year.
Queen Elizabeth II is staying at Windsor Castle for Christmas and New Year's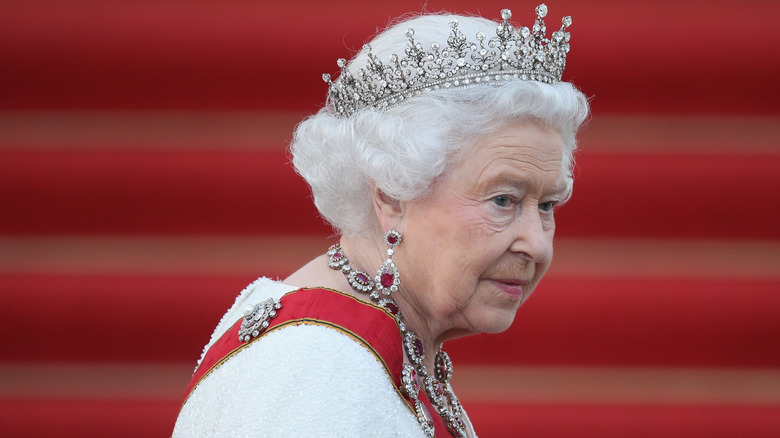 Sean Gallup/Getty Images
As Omicron begins to tear through the world, Queen Elizabeth is adapting to the times for Christmas and New Year's. While the royal family usually hits Sandringham Estate in Norfolk for the annual Royal Christmas Walk, Queen Elizabeth has canceled the event for the second year in a row due to COVID.
The decision comes after "careful consideration" and serves as a "precautionary approach" due to rising Omicron cases, a royal source told People. Instead, Elizabeth will remain at Windsor Castle, where she has predominantly resided throughout the pandemic. Following a series of health issues this year — including a hospital stay for "preliminary investigations" (per Daily Mail) — Queen Elizabeth was advised to rest for two weeks. Just as she was set to return to public duties, Her Majesty was plagued with a sprained back.
It's a poignant moment for the 95-year-old queen, as she visits Sandringham Estate annually for Christmas celebrations. Every year, Queen Elizabeth II would visit the estate from late December to February 6th in remembrance of the day her father, King George VI, died. Now, not only will she be missing the canceled Royal Christmas Walk, but the queen will also miss out on her time of reflection for her late father, who died at Sandringham Estate almost 70 years ago.