The Real Reason Tom Cruise Changed His Name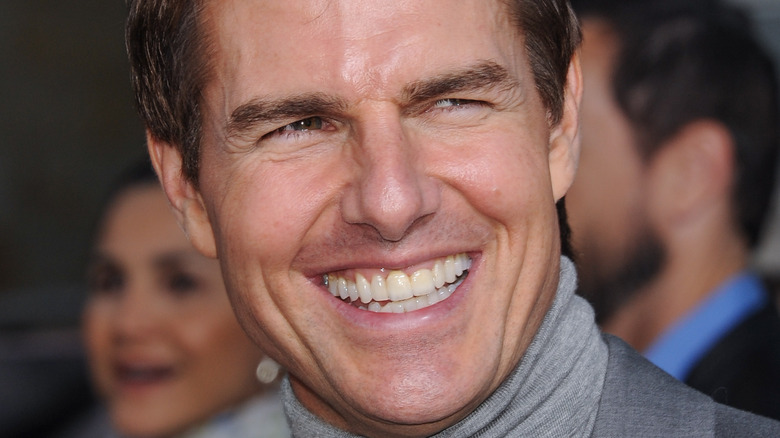 DFree/Shutterstock
On top of having one of the most famous faces in the world, Tom Cruise also has one of the most famous names in the entertainment industry. Because of that highly-recognizable status, people are surely curious about all kinds of trivia regarding the famous figure. That includes what his life is like when he's not on set and what his life was like before he became a celebrity. 
If you're a super fan — or just a super curious person — then you've likely found yourself wondering about things like how tall Cruise really is and how much he's worth (spoiler: he's not very tall but he is very rich). You might also be interested in the details regarding his super secretive love life. Of course, that's not all there is to know when it comes to intriguing info about this star.
Beyond all of that, you'd likely be interested to find out that in order to get to where he is today, Cruise has undergone quite a transformation over the years. That includes the fact that he was born with a different name — but changed it for a very specific reason.
Tom Cruise shares a name with other family members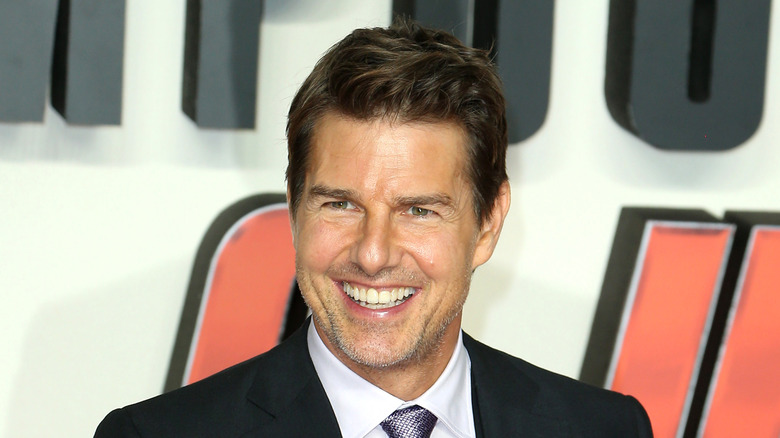 Cubankite/Shutterstock
Tom Cruise has been known by many names. He went by his call sign Maverick while playing a high-flying pilot in "Top Gun" and has popped up as Ethan Hunt in a long line of "Mission Impossible" movies. Beyond that, he's been Cole Trickle in 1990's "Days of Thunder," Lt. Daniel Kaffee in 1992's "A Few Good Men," Lestat in 1994's "Interview with the Vampire," and Jerry Maguire in the 1996 flick of the same name. Of course, in each role, he's very much Tom Cruise, which, as it turns out, isn't even his real name.
When the star first made his way into the world, he was named Thomas Cruise Mapother IV, according to Biography. Born in Syracuse, New York, back on July 3, 1962, his mom was an actor and teacher named Mary, while his dad was an engineer who was (obviously) another Thomas Mapother. We have to assume that Cruise's grandfather and great-grandfather were the other Toms in the family.
So why did the star change his name? Honestly, Thomas Mapother or Tommy Mapother IV both sound pretty darn cool. However, he apparently decided to shorten his first name and use his middle name as his surname when an agent asked him to do so, according to People. It seems like going with the industry professional's request worked out for Cruise — and he's definitely not the only star who has opted to change their name.
Tom Cruise is just one of many stars who changed their names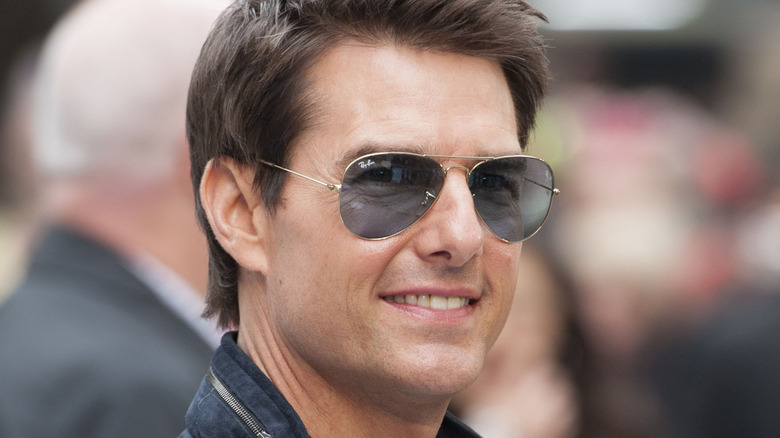 Featureflash Photo Agency/Shutterstock
Some celebrities have nicknames that might surprise you, some stars have changed their names in ways that are somewhat strange, and some famous folks have real names that aren't quite what you'd expect. Indeed, just like Tom Cruise, a fair share of stars chose to either slightly alter the names that they were given when they were born or completely opt for new monikers for various reasons.
Lil Nas X was born as Montero Lamar Hill while Doja Cat's real name is Amala Ratna Zandile Dlamini, according to USA Today. Sigourney Weaver ditched her first name which was Susan, while Nicolas Cage decided not to use his last name, Coppola (yes, the same as the famous Hollywood family).
On the other hand, when Keanu Reeves was asked by his agent to change his name, he did consider some options but decided to keep his own name in the end. Otherwise, we could have had Neo from "The Matrix" and John Wick played by Chuck Spadina, which, as he explained on "The Tonight Show Starring Jimmy Fallon" in June 2017, was the name that he almost went with. If that seems like a totally out-of-the-blue choice, it might help to know that Spadina is a major street in Toronto which is where Reeves grew up. That leaves us wondering what Cruise might have chosen if he'd gone with something inspired by his hometown.