Pregnant Whitney Port Says No To Sex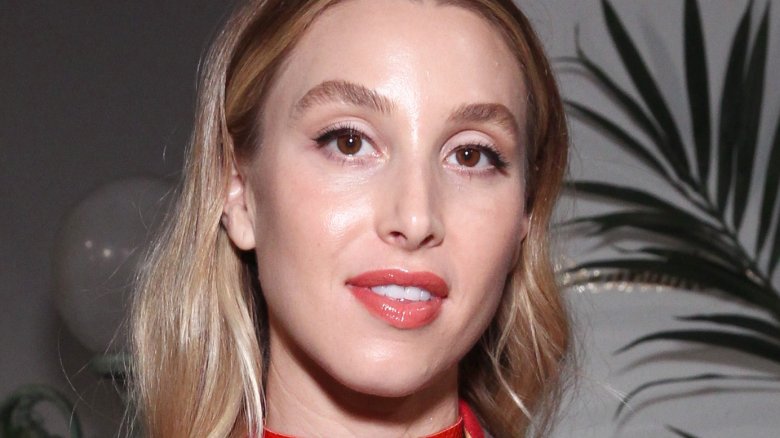 Getty Images
Former star of The Hills, Whitney Port has opened up about some of the changes she's made since she's gotten pregnant. One of those changes? Having sex. 
"It is so not for me!" the 32-year-old told The Ladygang podcast on the June 20, 2017 episode.
"I feel so uncomfortable with my body that I can't get into the mood," Port explained. "Like, I can't feel sexy."
And apparently, Port's husband, Tim Rosenman, is just fine with the decision—as he should be. She is carrying his child after all! "I think if I was one of those pregnant women that loved it and was confident, then he'd be into it," Port said. "I think I've turned him off of it because I'm like, 'Don't look!'"
She continued, "I'll even not say anything and he'll see me getting undressed and be like, 'I'm not looking, I'm not looking!'"
Port announced her pregnancy on Instagram in February 2017, posting a photo of herself showing off her new barely-there baby bump. "Oh hey! Just standing by the window in my underwear, with a BABY in my belly!!!" she captioned the image. "DM me if you know what I'm supposed to do with this thing for however many years I'm supposed to be in charge."
Since then, she's been fairly open about the details of her pregnancy, chronicling her journey toward motherhood on YouTube and on her blog. In March 2017, she revealed that she and her husband are waiting to learn the sex of their baby. "We're not finding out," she said at the time. "But it's only one of two options, so it's not that crazy! You're kind of prepared either way."
And now that she's in her third trimester, Port won't have to wait too long to find out!