Why Shaquille O'Neal's Papa John's Deal Was So Controversial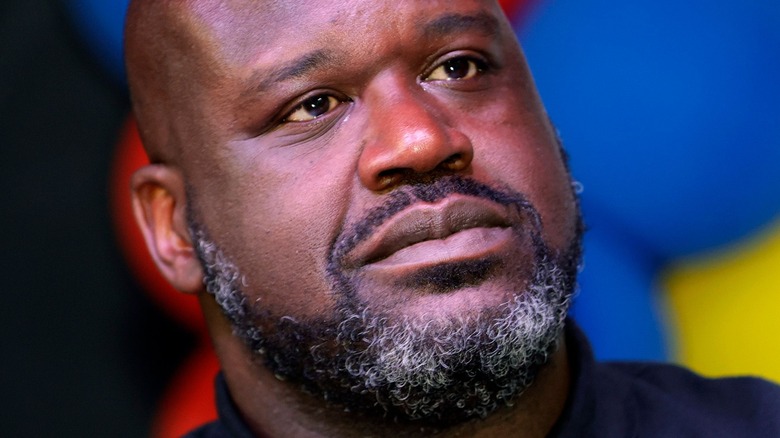 Ethan Miller/Getty Images
Shaquille O'Neal is one of the most celebrated NBA stars of all time, but he's also someone who has managed to find success in the mainstream media as a household name — thanks to his celebrity status, and of course, all of his multi-million dollar endorsement deals. According to Sports Illustrated, there's a long list of endorsements that Shaq has attached his name to over the years, including everything from a sleep apnea mask, Radio Shack, Zales, Nintendo, Taco Bell, and so much more.
But in an interview with the New York Post, O'Neal said that if there's anything that he doesn't want to be, it's a celebrity. "I don't want to be in that category. Celebrities are crazy, they really are. Don't call me that anymore," he said. "These people are out of their freaking mind with how they treat people, what they do, what they say. That's never been me. I never want to be looked at like that."
And while O'Neal insists that he's not like the other athlete-turned-endorsers out there, he did find himself in the middle of controversy when he announced that he would be joining the board of directors for Papa John's Pizza back in 2019.
Like a good stuffed-crust pizza, Shaquille O'Neal rises above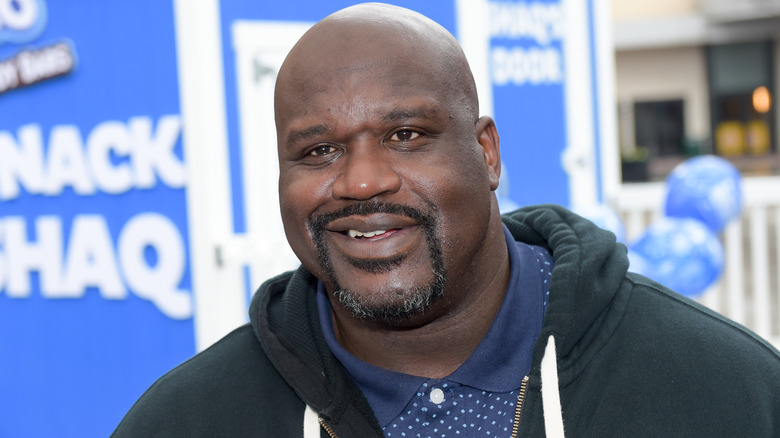 Marcus Ingram/Getty Images
A year before Shaquille O'Neal announced that he would become a board member for Papa John's Pizza, the company's founder, John Schnatter, found himself in some very hot water. That's because he was heard using the N-word during a conference call back in 2018, according to Forbes. To make matters worse, he confirmed the allegations in a statement by saying, "News reports attributing the use of inappropriate and hurtful language to me during a media training session regarding race are true." He added, "Regardless of the context, I apologize. Simply stated, racism has no place in our society."
Despite the controversy, O'Neal took on the position as a board member for the company anyway, but admitted that Schnatter's comments were a huge misstep. "Sometimes people don't know when to keep their mouths shut," he said about Schnatter in an interview with CNBC in 2019, "I'm not going to go back and forth with this guy. It doesn't matter what he has said about me. I don't care. I'm on a mission to make [Papa John's] the No. 1 brand. We don't worry about him. He has bigger problems." But that's not the only issue O'Neal has had with Papa John's Pizza.
Shaquille O'Neal only sells goods he believes in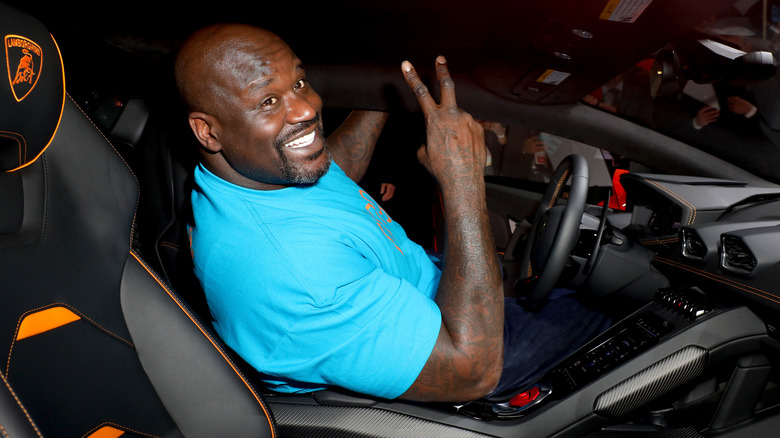 Roger Kisby/Getty Images
In 2020, it was reported that Shaquille O'Neal was under fire for missing several Papa John's Pizza board meetings. According to Fox Business, there were even calls for O'Neal to get fired. One report from the company said, "A vote against Shaquille O'Neal is warranted for failing to attend at least 75 percent of his total board meetings held during the fiscal year under review without an acceptable reason for the absences." O'Neal did not get fired. Instead, he has continued to work with the company behind the scenes to come up with some clever marketing tools for their latest collaboration, the Shaq-a-Roni pizza, with larger-than-life sliced pizzas just like O'Neal himself. 
But whether or not O'Neal orders the pizza himself is unclear, as he recently told Men's Health that he is trying to incorporate more moderation in his diet. This includes more fruits and vegetables and less snacking, of course. Either way, it sounds like O'Neal is someone who believes in what he sells. "I can't not like a product and then turn around and make you like it. It's not good business," he told the publication, adding, "It's unethical, and it's something I would never do. I have enough money where I don't have to take your money and then fake people out." Now that's said like a true non-celebrity.