How Chrissy Metz Played A Part In Ariana Grande's Career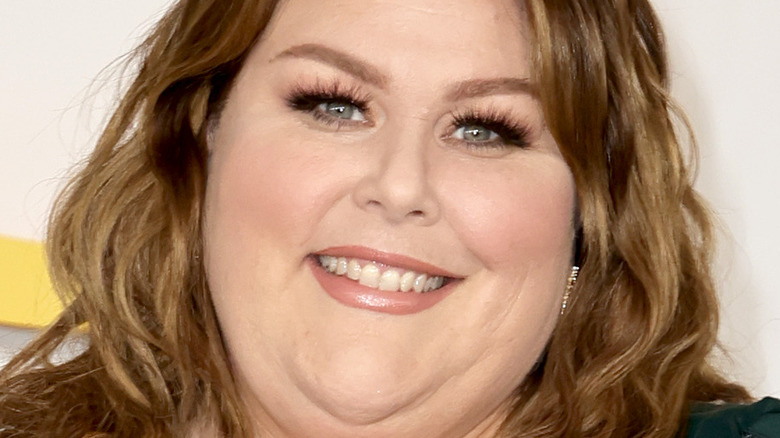 Kevin Winter/Getty Images
It's tough to make it big in Hollywood. Many of today's biggest celebrities can attest to that. Some of the hottest stars of our generation had to work a slew of odd jobs before landing their big break and achieving superstardom. We've all got to start somewhere, right?
For instance, Jon Hamm revealed that he once worked as a set designer for softcore porn films before he was Don Draper. "I had to move furniture around sweaty, naked people," he revealed in a BAFTA "Mad Men" Q&A, per Digital Spy. "It wasn't a great job but the money was useful. I had to get by — I wanted to be an actor." Even the inimitable George Clooney had to make do with jobs he didn't like. In fact, he said that he once sold insurance. "I had a lot of rotten jobs. I sold insurance door-to-door, but it didn't work out well," he dished to David Letterman in 2001, per Evening Standard. "The first day I sold one (policy) and the guy died."
It's normal to put up with jobs you don't like just to put food on the table. That's what Chrissy Metz had to do when she was new in Tinseltown. Before making it big, the "This Is Us" actor worked as a talent agent and happened to have the pleasure of representing a superstar.
Ariana Grande used to be represented by Chrissy Metz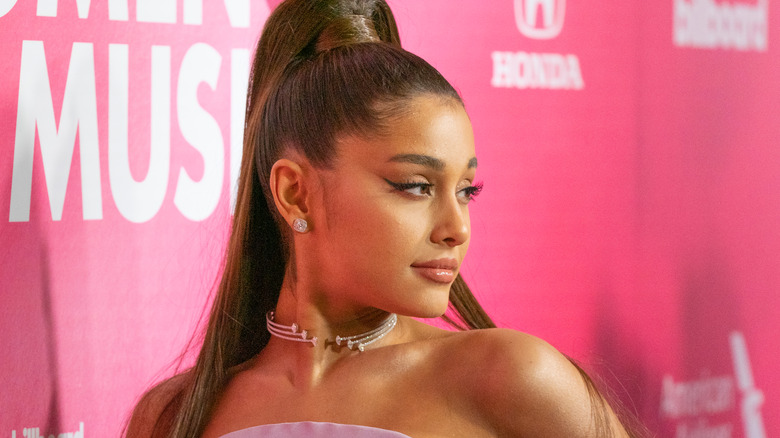 lev radin/Shutterstock
Chrissy Metz has a surprising connection to Ariana Grande, and it's not what you think. When she first moved to Los Angeles to become an actor, Metz worked as a talent agent who mainly represented young stars, and one of them happens to be the "Dangerous Woman" singer.
According to People, Metz made this revelation in a recent episode of E!'s "Celebrity Game Face," where her contestants had to guess what job she had when she was starting out. "When I first moved to L.A., I was Ariana Grande's ___," she asked Kevin Hart, Chris Sullivan, Susan Kelechi Watson, and a few of their friends. They only had three choices: a waxer, an agent, or dog walker.
"I feel like I should know this — I know you were an agent at one point, but were you Ariana Grande's agent?" Sullivan asked. "You did young people though! I feel like you did young folks back in the days," Watson added. Metz eventually revealed that she was indeed an agent, much to Hart's surprise. "I don't know why, you had me fooled with the dog walker [option]," the comedian quipped. "I've only met Ariana twice and she's had a dog in her hands both times."
Chrissy Metz thought Ariana Grande was meant to be a superstar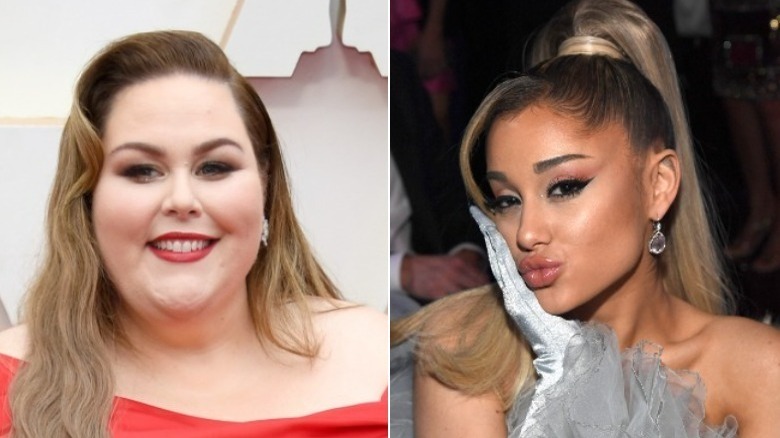 Kevin Mazur/Getty Images (2)
The talk show wasn't the first time Chrissy Metz talked about being Ariana Grande's agent. When she promoted her book "This Is Me" on "The Tonight Show Starring Jimmy Fallon" in 2018, the actor shared how she had worked as a talent agent for almost a decade.
"I was a talent agent for nine years. I represented Ariana Grande [and] Dove Cameron," Metz said at the time. "I was on the team that represented both of those incredible ladies. It's so fun." She even went on to say that there was never a doubt in her mind that Grande and Cameron would make it. "You know they're going to be stars when you meet them for the first time."
Aside from being an agent, Metz also recalled the time she worked at McDonald's before fame. She even used it as an opportunity to practice her budding acting skills. "I would just put on accents and say, 'Welcome to McDonald's, can I help you please?'" she said in a British accent. "What? Like ... there's some English girl in Gainesville, Florida." Well, it looks like it paid off, alright!