Why Connie Chung Says David Letterman Is Different Off-Air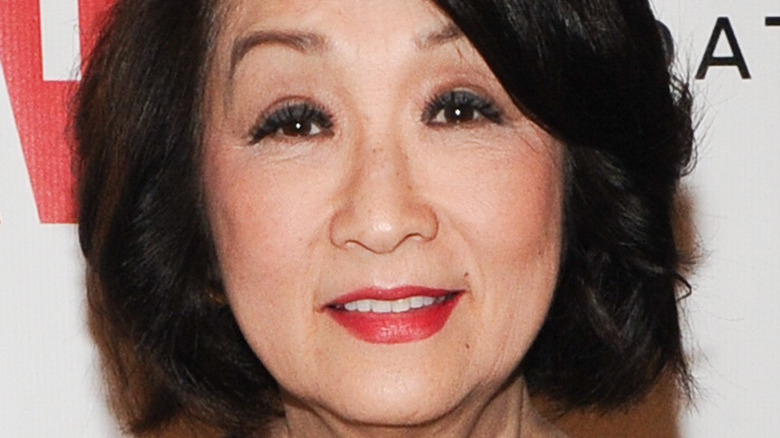 Daniel Zuchnik/Getty Images
Newscaster Connie Chung began her career in the 1970s, starting as a news correspondent for CBS, before eventually working for most major networks — ABC, NBC, and CNN included — in some capacity. Chung's talent for interviewing led her to sitting down to speak with household names from Magic Johnson to Tonya Harding, eventually earning her several Emmys, according to IMDb. She also received a Peabody Award for her reporting. However, over the past decade, she has taken steps back from investigative journalism.
Chung, who married television host Maury Povich in 1984, has made sporadic public appearances on television, including an episode of "Watch What Happens Live" in 2018 and a role in HBO's "The Undoing." Her last time behind the anchor desk was in 2006, before she decided to retire. Despite not being on a news network any longer, that hasn't stopped Chung from being outspoken about moments from her career — including sharing during the #MeToo movement and opening up about her relationships with other anchor colleagues.
Specifically, in the latter category, Chung revealed what former "Late Night" and "Late Show" host David Letterman was really like after the cameras stopped rolling.
Connie Chung and David Letterman had mutual feelings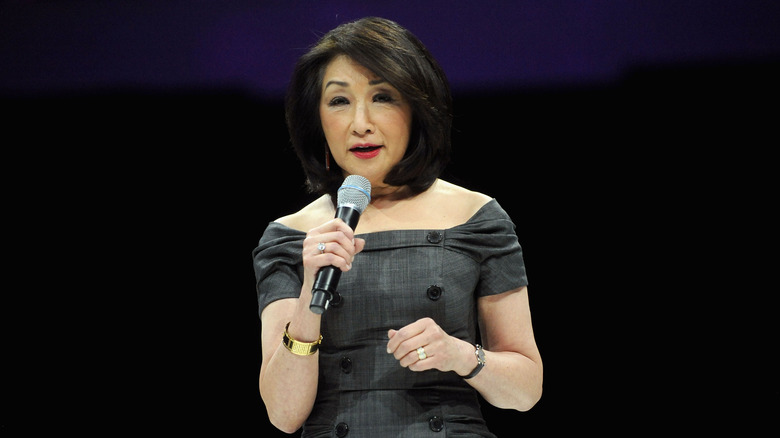 Brad Barket/Getty Images
During an appearance on Los Angeles Magazine's "The Originals" podcast in December of 2020, former news anchor Connie Chung shared behind-the-scenes details about her relationship with fellow media colleague, "Late Show" host David Letterman. Throughout the conversation, she spoke about what the famous host's personality was truly like, going as far to say that they shared a mutual attraction for one another.
"I had this thing for him, and he had a thing for me, and I really think it was inexplicable in that respect. And yet I really didn't have a thing for him. Do you know what I mean? I love people who have a sense of humor and who are charming, and he was that when he was on the air," Chung said. "Off the air, he's dark ... he's a dark, unhappy sort of, I don't mean he's unhappy. He is a kvetch. He's a goyishe kvetch."
Per a Yiddish translation site, "goyishe" refers to a non-Jewish person, while a "kvetch" can mean, as a verb, "to gripe; complain; to bemoan one's fate." Essentially, she's saying he's a person who gripes a lot. And based on the rest of the quote, it sounds like she was drawn to his on-camera persona, but not the complainy one off-screen.
Connie Chung's husband is aware of David Letterman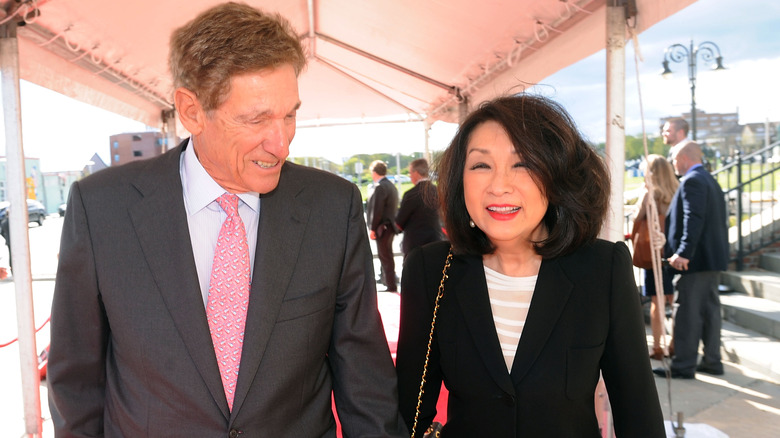 Bobby Bank/Getty Images
Connie Chung's husband, Maury Povich, also agreed with her point about David Letterman having "a thing" for her during an interview with Andy Cohen in 2018, according to Radar Online. "With Connie, he was in love with her. Especially when they were both at NBC. Every time a guest canceled he would call her and say, 'Connie, can you come up? We've got a skit to do,'" Povich explained.
Povich also went as far to claim that Letterman purposely mispronounces his name, out of a hatred for marrying Chung in 1984. While Letterman himself hasn't publicly commented on a potential feud, he did have Chung on for a number of appearances during his time hosting "Late Night with David Letterman" — including an archival episode on YouTube from September of 1989.
In the clip, Letterman pays a compliment to Chung, saying, "I look like I'm 52, you look like you're 20," despite her being a year older than him. The chemistry between the two television personalities also still manages to shine through, as one commenter noted, "Whatever you think of Connie Chung these two had GREAT chemistry!"