Did Taylor Swift Write A Breakup Song About Tom Hiddleston?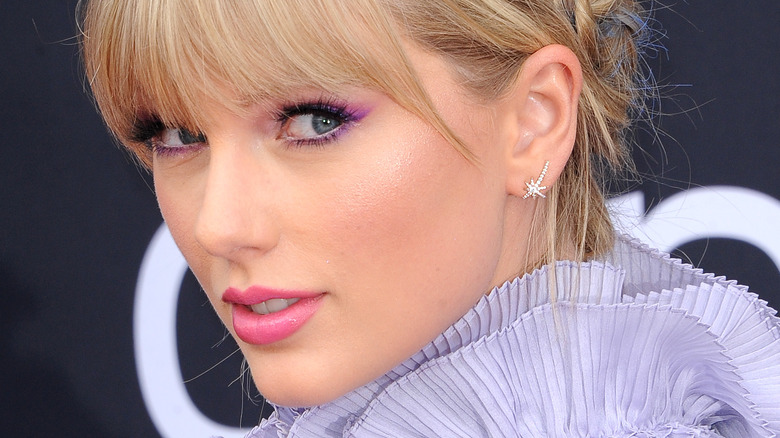 Tinseltown/Shutterstock
Fans think this song from Reputation might be about Tom Hiddleston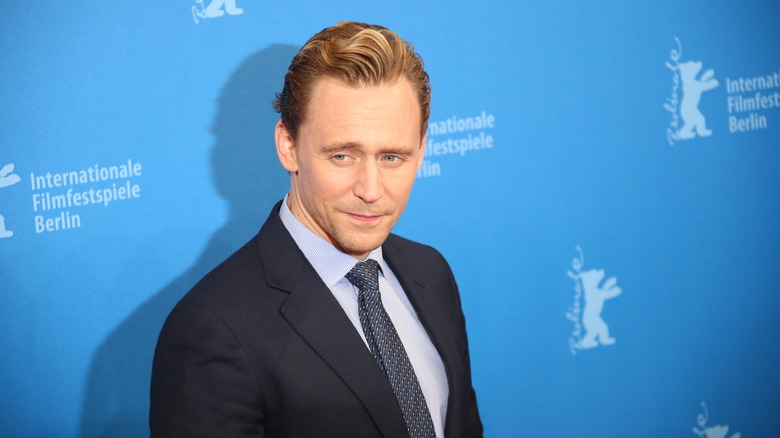 Denis Makarenko/Shutterstock
In case you need a refresher, Taylor Swift and Tom Hiddleston dated briefly in 2016, earning them the nickname "Hiddleswift." One of Swift's more publicized relationships, the two were frequently spotted getting cozy, starting from when they first got together at the Met Gala. But apparently, that's the exact reason why the singer broke it off. "Tom wanted the relationship to be more public than she was comfortable with," a source told Us Weekly at the time. "Taylor knew the backlash that comes with public displays of affection but Tom didn't listen to her concerns when she brought them up."
After they called it quits, Swift supposedly wrote about the experience — according to sleuthing fans — in the song "Getaway Car" from her album "Reputation." The lyrics, "The ties were black, the lies were white / The shades of grey in candlelight / I wanted to leave him / I needed a reason" apparently alluded to their first meeting, while "You were drivin' the getaway car / We were flyin', but we'd never get far" likely referred to how they traveled to various places in the short time they had been an item.
Meanwhile, the lyrics "Shoulda known I'd be the first to leave / Think about the place where you first met me" were believed to confirm that it was indeed Swift who initiated the breakup.
Fans felt sorry for Tom Hiddleston after hearing this Taylor Swift song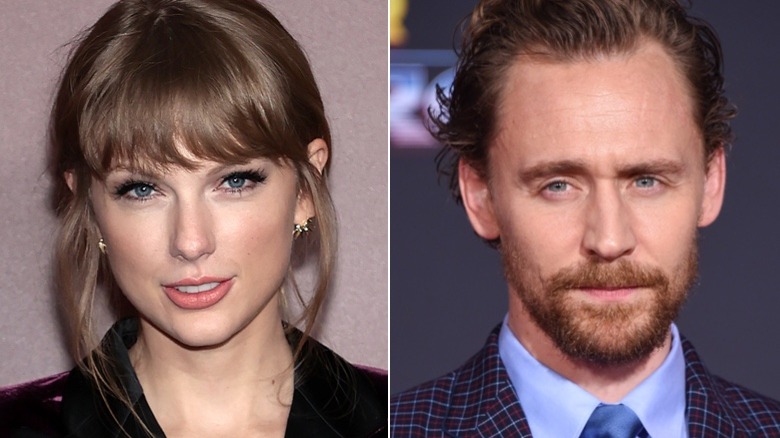 Dimitrios Kambouris/Getty Images, Shutterstock
In the song "Getaway Car," there's a line that fans think Taylor Swift deliberately wrote to imply that her relationship with Tom Hiddleston was never meant to last. "We were jet-set, Bonnie and Clyde / Until I switch to the other side / To the other side / It's no surprise I turned you in / 'cause us traitors never win," the line read. This might not mean much to a casual listener, but Swifties believe that this was a direct jab at the "Loki" actor.
"[G]etaway car is such a jam and so brutally honest (poor tom lmao) can't stop listening," tweeted one fan. "[L]istening to getaway car hm i'm broken bcs tom hiddleston didn't deserve it... poor tom
" said another.
But while the story of their summer fling was supposedly immortalized in a song, Hiddleston has nothing but nice things to say about Swift. It looks like there's no bad blood (pun intended) between the two, after all. "Of course it was real," he told GQ in 2017, proving that their relationship was not a publicity stunt. "Taylor is an amazing woman. She's generous and kind and lovely, and we had the best time. I only know the woman I met. She's incredible."