Nicole Kidman Reveals Heartbreaking Details About Her Split From Tom Cruise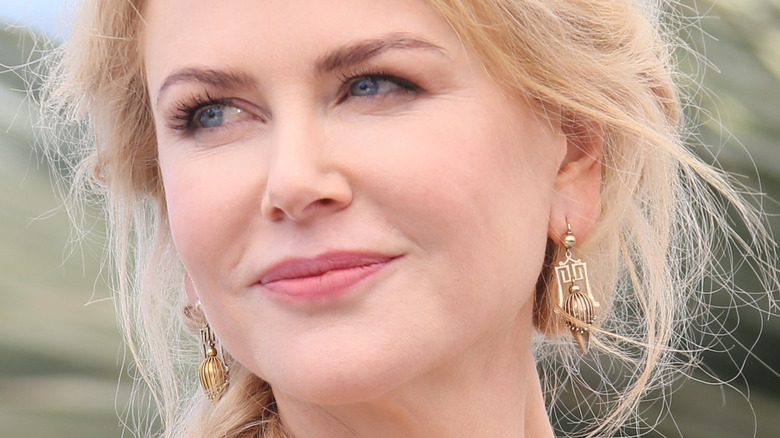 Denis Makarenko/Shutterstock
It's been more than 20 years since Nicole Kidman and Tom Cruise got divorced in 2001. The couple first met before filming "Days of Thunder" and got married on Christmas Eve in 1990. The actors adopted two children together: Connor, 26, and Isabella, 28, per Entertainment Tonight.
When discussing their marriage eight years after their divorce was finalized, the Oscar-winner revealed how she felt with him. "I felt I became a star only by association. We would go to the Oscars and I would think, 'I'm here to support him.' I felt it was my job to put on a beautiful dress and be seen and not heard," Kidman said, per Marie Claire. Cruise is not-so-secretley a devout Scientologist and Kidman was too for the early part of their marriage before leaving the church. There has been much speculation that Kidman's decision to leave the church, in part, led to the demise of their marriage, per The Mercury News. Her two children have decided to continue down the path of Scientology, which the "Being the Ricardos" star opened up about in an interview with Australia's Who in 2018. "They are adults," she said. "They are able to make their own decisions. They have made choices to be Scientologists and as a mother, it's my job to love them."
While Kidman and Cruise have both spoken very little about their marriage and subsequent divorce, the "Big Little Lies" star is opening up in a way she never has before.
Nicole Kidman reveals she was 'not in her own body' after her divorce from Tom Cruise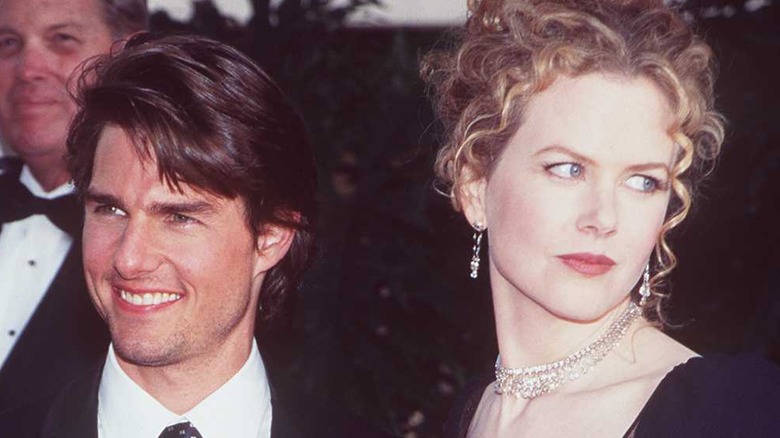 Ron Wolfson/Getty Images
Nicole Kidman and Tom Cruise's 11-year marriage was a media frenzy at the time, and when the news broke that the pair were getting a divorce, there was plenty of speculation as to why. Rumors swirled that it was because the "Stepford Wives" actor left the Church of Scientology. Kidman has rarely spoken about the split — until now. In an interview with "This Cultural Life" on BBC Radio 4, she talked about her depression while playing author Virginia Woolf in "The Hours," which she was filming during and after her very public divorce. 
"I think I was in a place myself at that time that was removed, depressed, not in my own body," Kidman revealed. "So the idea of Virginia coming through me, I was pretty much an open vessel for it to happen. And I think Stephen [Daldry, the film's director] was very delicate with me because he knew that," she said, via Daily Mail. "I was open to understand it, which I think is probably the beauty of life as an actor."
The "Nine Perfect Strangers" actor also discussed how her mental health journey has changed since that time. "'There's a point where you're like, oh, I have so many experiences now. I've delved and traversed many different landscapes of mental health and loss and ideas and joy and raised birth and you know, life is what it is."