This Is Why Kim Kardashian And Kanye West Just Became Neighbors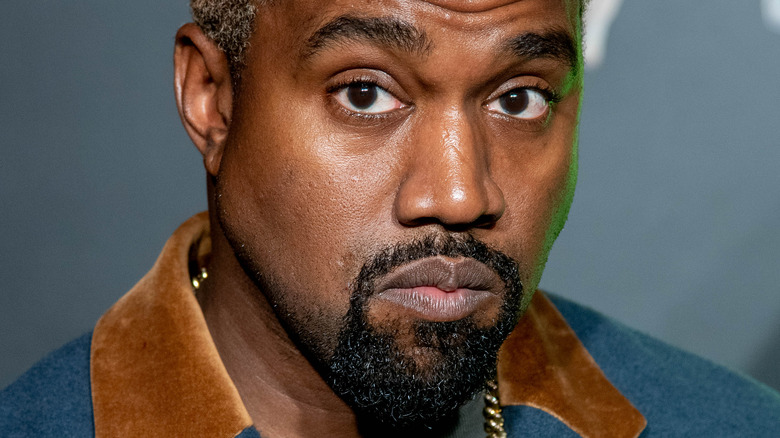 Roy Rochlin/Getty Images
Kanye West is working on getting closer to his estranged wife, Kim Kardashian. It was announced that Kim filed for divorce from Kanye in February after almost seven years of marriage. While rumors have swirled for months that the couple may be rekindling their love, Kim recently filed to be declared legally single, solidifying that she's moving full speed ahead on the divorce.
Much of the pair's marital strife was due to living apart. Kim opened up about their different lifestyles causing strain in an episode on the final season of "Keeping Up With the Kardashians." "I have to be together so I can like, raise the kids. He's an amazing dad, he's done an amazing job," Kim said of her soon-to-be former husband, via Entertainment Tonight. "I think he deserves someone that can go support his every move, and go follow him all over the place, and move to Wyoming," she continued, adding, "I can't do that."
It was recently revealed the mother of four would be keeping the $60 million Hidden Hills estate she and West shared as a family. TMZ reported the former couple worked out a cash settlement that allowed the "KUWTK" star to remain the owner of the estate, which West originally purchased for $20 million in 2014. While Kim bought out West to keep the home, it seems the Yeezy mogul won't be saying goodbye to the neighborhood anytime soon because the cordial exes are now neighbors.
Kanye West moved into a home on Kim Kardashian's block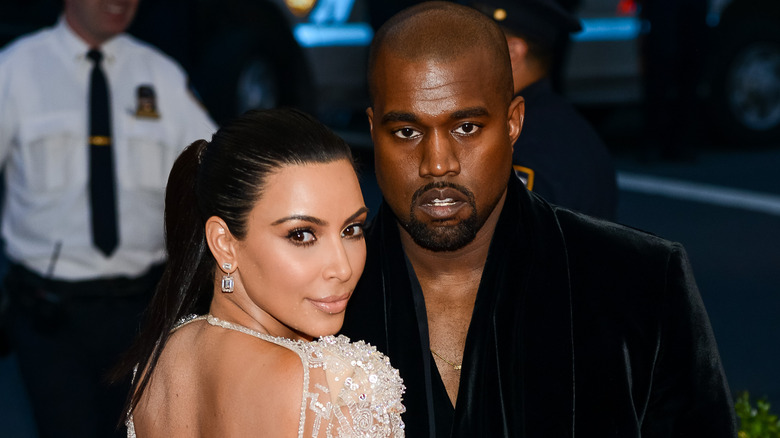 Sky Cinema/Shutterstock
Kanye West bought a house very close to the home he and Kim Kardashian once shared, the Daily Mail reported. According to the outlet, West just closed on a $4.5 million, five-bedroom home in the Hidden Hills community presumably to make co-parenting with his ex-wife easier, as their properties are on the same street.
West paid more than $400,000 over the asking price for the new house, TMZ reported. The rapper has made several moves in the real estate market since his divorce was announced, including listing a $3.7 million bachelor pad and purchasing a $57.3 million home in Malibu, according to the outlet. The Daily Mail reported in October that West also got rid of his 3,800-acre ranch in Wyoming, where he spent so much time away from Kim, for $11 million.
West's purchase of the new Hidden Hills home close to Kim follows a slew of attempts on the music mogul's part to win back his estranged wife. "All I think about every day is how I get my family back together and how I heal the pain that I've caused," West revealed in the "Thanksgiving prayer" he posted on Instagram, via People. West also ad-libbed a famous line of his hit "Runaway" at a recent concert in an effort to get his ex's attention, singing, "I need you to run right back to me, more specifically Kimberly."