Kim Kardashian Confirms What We Suspected All Along About Her Marriage To Kanye West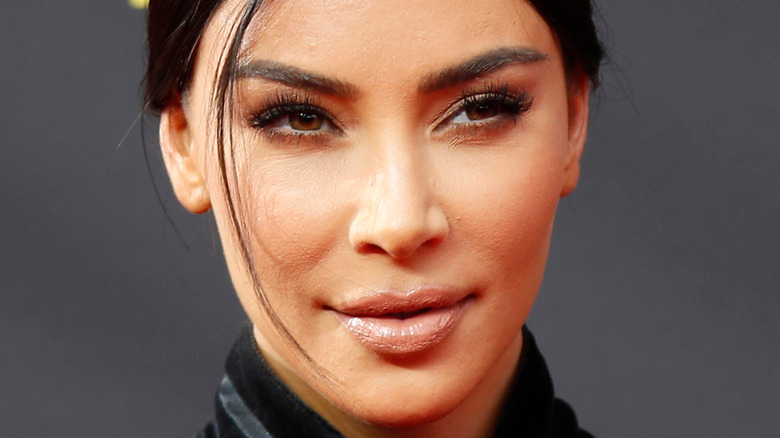 Kathy Hutchins/Shutterstock
Kim Kardashian filed for divorce from Kanye West in February after six years of marriage, per Us Weekly. But despite seemingly amicable divorce proceedings, West is still trying to win the reality star back. 
During a November appearance on Revolt TV's "Drink Champs," the rapper referenced his ex's "Saturday Night Live" hosting gig. "'SNL' making my wife say 'I divorced him' on TV because they just wanted to get that bar off and I never have seen the papers. We're not even divorced," the "Donda" rapper claimed (via Us Weekly), " ... [It's] no joke to me, my kids want their parents to stay together. ... I want us to be together."
During a visit to Skid Row in Los Angeles on Thanksgiving Eve, West again preached about his desire to rekindle things with Kardashian. "If the enemy can separate Kimye, there's going to be millions of families that feel like that separation is okay... but when God ... brings Kimye together, there's going to be millions of families that are going to be influenced to see that they can overcome the work of the separation," he remarked. And during a benefit concert earlier this month, West performed his 2010 hit "Runaway" and called out his ex during the song, changing the lyrics to: "I need you to run right back to me. More specifically, Kimberly." But Kardashian is having none of it.
Kim Kardashian has 'no desire to reconcile' with Kanye West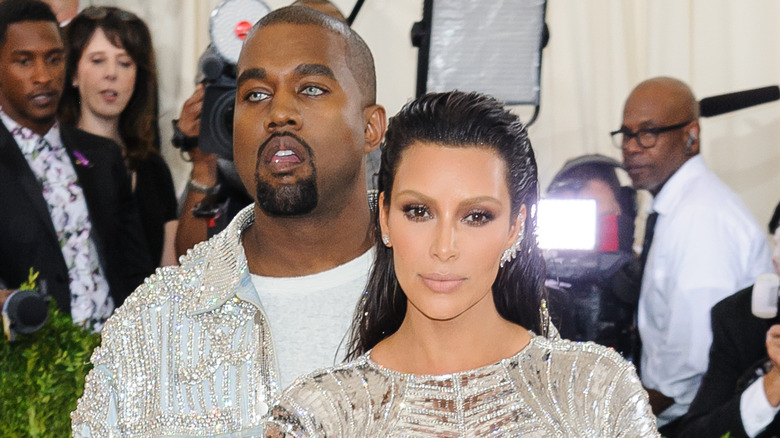 Sky Cinema/Shutterstock
Kim Kardashian wants to move forward with divorce proceedings, despite Kanye West's attempts to salvage their relationship. 
According to newly filed documents, the fashion icon is requesting to be legally single, per People. The documents state that this is something Kim has been wanting for awhile — but clearly, West doesn't. "[Kardashian] and her counsel have reached out to [West] and his counsel several times in an attempt to move this case forward to a speedy and amicable resolution," the document reads. "[West] has been non-responsive."
The language in the filing couldn't be anymore blunt. "There is no question that the marriage of the parties is no longer viable. [Kardashian] has no desire to reconcile with [West] and wants their marriage terminated," the documents state. "Irreconcilable differences have led to the irremediable breakdown of the marriage, and there is no possibility of saving the marriage through counseling or other means. The continued maintenance of technical marital status between [West] and [Kardashian] serves no useful purpose." In the filing, Kardashian also noted that she's ready to start over on her own. "[West] and I both deserve the opportunity to build new lives." 
Kardashian's "new life" may include new boyfriend Pete Davidson, but it will also forever include West, as he is the father of their four children. In fact, West "will be invited to all holidays and family celebrations," a source recently told Us Weekly, noting that the reality star "wants Kanye to be a big part of the kids' lives."