The Truth About Cynthia Erivo's Dating Life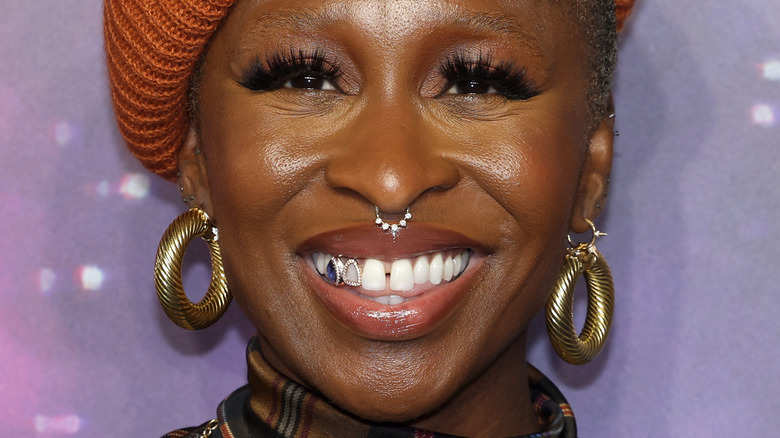 Tim P. Whitby/Getty Images
Actor-singer extraordinaire Cynthia Erivo's career has become massive in recent years due to her star power and musical talent. Erivo started out in London, England, and acted in stage plays and TV shows there, per IMBd. Erivo wowed audiences around the world when she starred as "Celie" in the 2015 Broadway revival of "The Color Purple." For her emotional and powerful portrayal of the classic role, Erivo historically won the Tony Award for Lead Actress in a Musical.
The British vocalist made the jump from the West End's stage to the silver screen when she appeared in the 2018 film "Bad Times at the El Royale." Ever since Erivo has been hopping from project to project. She gained critical acclaim, and some backlash, when she took on the movie role of the American abolitionist, Harriet Tubman, as she hails from Britain. However, she ended up with an Oscar nomination for the "Harriet" film in 2020.
So with all of this happening in her professional life, has she had any time for dating?
Cynthia Erivo dates within her talented circle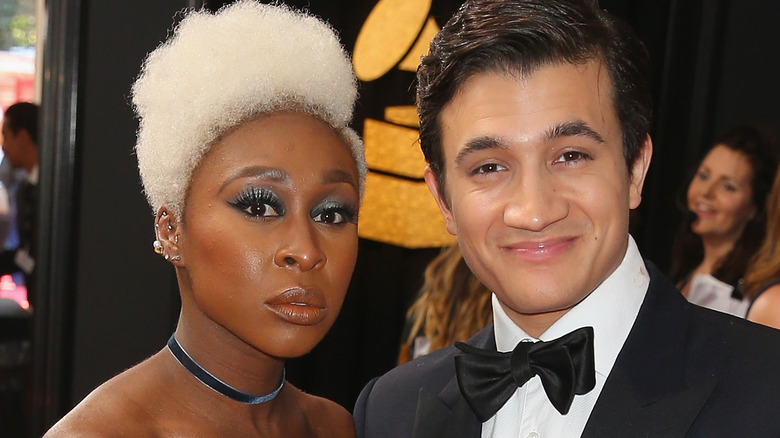 Joe Scarnici/Getty Images
Since she emerged into the public eye, Cynthia Erivo has been extremely private about her dating life. She is not the type to flaunt her relationships on social media; probably to keep prying eyes away. But, Erivo has not been completely shy about confirming who her long-term lovers are.
Fellow British actor-singer, Dean John-Wilson, reportedly began dating Erivo sometime in 2016 and the couple debuted their relationship to the world on the red carpet premiere of the West End's production of "Aladdin," per Broadway.com. John-Wilson was starring in the role of Prince Ali. The former love birds were spotted singing dazzling duets together. Talk about a power couple! But, soon Mario Martinez swooped in to steal the starlet's heart. Martinez and Erivo met while she was still seeing John-Wilson in 2017, but that did not mean that Martinez was going to turn up an opportunity to flirt, asking her if she was single. "Then the last time, I was not with my ex anymore — except this time he did not ask," Erivo recalled Vanity Fair. "He just walked up to me and gave me a kiss."
As of this writing, it seems that the couple may have split sometime after 2019, although Erivo has not commented on the rumors. Bustle noticed that her dedicated Instagram posts to Martinez were actually deleted from her page, which is an unfortunate tell-tale sign of a breakup.
Does Cynthia Erivo's love life influence her art?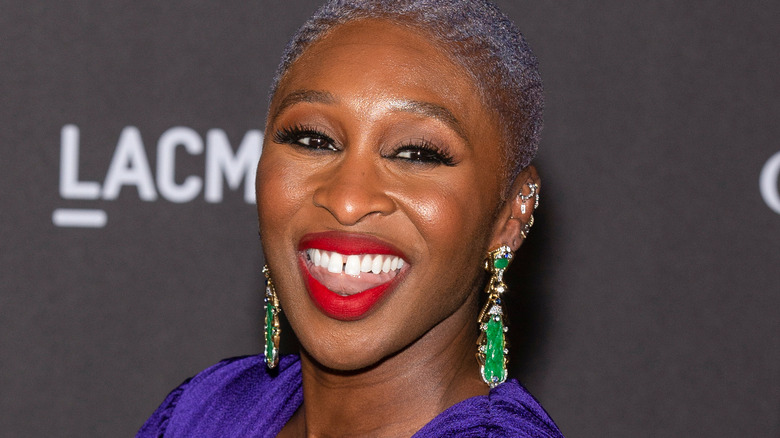 Ovidiu Hrubaru/Shutterstock
Based on her recent Instagram posts, it appears that Cynthia Erivo has been enjoying the single life, and having fun hanging out with her close friends and family.
Of course, the powerhouse singer is a hot commodity in Hollywood right now. It was revealed that Erivo will star in the film version of the smash-hit musical, "Wicked," alongside popstar Ariana Grande. According to her IMDb, she is also slated for many upcoming projects as both an actor and a producer. Even while she was developing these projects, Erivo went back to her singing roots and wrote and released an album back in September called "Ch. 1, Vs. 1." The artist spoke to Billboard in September about the writing process. "I started recording the album maybe about a year and a half ago. However, I started writing a long time ago while working all over the world," Erivo explained. "Some of these songs are seven years old... Other songs were written more recently. I always write inspired by my own life experiences or by people I'm thinking about from those experiences."
In her solitude, Erivo has reflected on her life through her music. How many of the tracks on "Ch.1, Vs. 1" are inspired by the trials and tribulations of her relationships with Dean John-Wilson and Mario Martinez? Is there a new relationship that has influenced some of the songs? Fans will have to analyze Erivo's lyrics in order to find out.