The Interview That Hurt 5 Seconds Of Summer's Career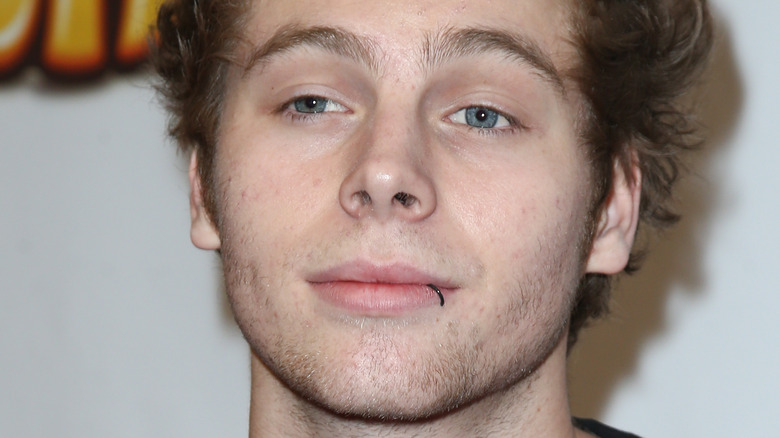 Debby Wong/Shutterstock
5 Seconds of Summer has been in the spotlight for the past decade. The ten years of 5SOS have seen major highs for the band — which started when its members were just teens, per The Sydney Morning Herald — including three No. 1 hit albums on the Billboard 200 chart.
Luke Hemmings, Calum Hood, Michael Clifford and Ashton Irwin are celebrating their band's 10th anniversary with the upcoming single "2011," fondly named after the year the 5SOS was born, per Meaww. The band called their career span "singlehandedly the best 10 years of our lives" in an announcement on Instagram. In addition to new music, 5SOS is celebrating their anniversary with fans with a brand new live show. "... to honor every experience, lesson and person we've encountered we decided to make The 5 Seconds of Summer show," the band announced of the December 3 show. "Something that captures the pursuit of creation, the love of the relationship we have with our fans and the endless boundary of what it means to be in a band."
Despite their accomplishments, 5 Seconds of Summer's publicity hasn't always been positive — particularly when it comes to fans. 5SOS once gave an interview that changed their career for the worse.
5 Seconds of Summer disrespected fans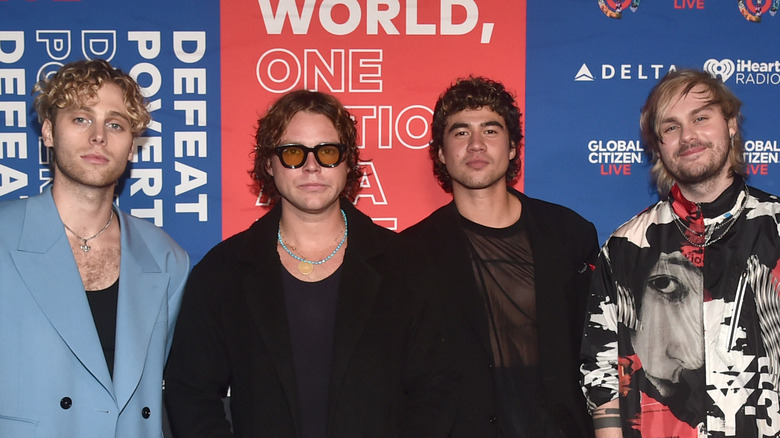 Alberto E. Rodriguez/Getty Images
An interview 5 Seconds of Summer did with Rolling Stone in 2015 went viral for all the wrong reasons. 5SOS's extremely loyal fan base, made up almost entirely of young girls, was shocked when the band mates boasted about their sleazy behavior as teen boys on tour.
"When you put four young dudes on a tour bus, playing theaters, then arenas, you're going to have sex with a lot of girls, I guess," 5SOS frontman Luke Hemmings said. The mag claimed the lead singer smugly hinted that the band hooked up with multiple girls a night. "The possibility is high," he said with a "devilish grin." He continued, "The possibilities are endless." Calum Hood continued the interview's inappropriate tone by discussing a leaked nude photo of his. "Now, I'm just working on sex tape," Hood joked about the publicity. "I'll call Pamela up, like 'Hey, it's been awhile. We really need to hype this band up!'"
Fans were totally outraged by the raunchy interview. Many believed the stars exposed themselves as cringey jerks. "I really really hope that Rolling Stones article is fake BC if not then the reality of 5sos being nice guys is dead for real," one fan tweeted, per Mirror.
5 Seconds of Summer apologized for past mistakes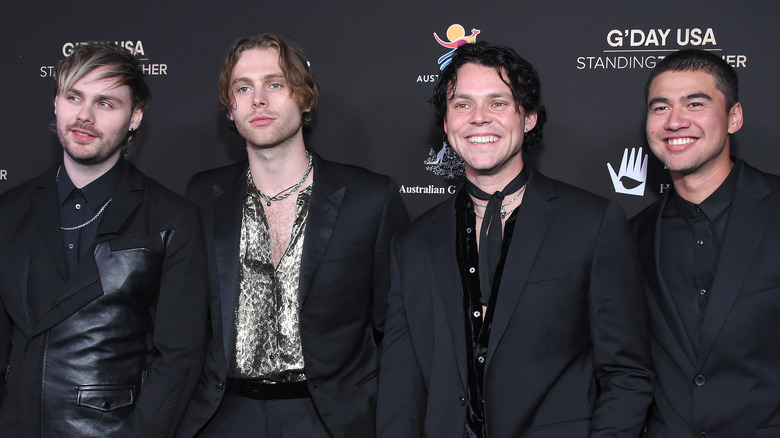 DFree/Shutterstock
Since the infamous interview, 5 Seconds of Summer's members have recognized fans' negative reactions to their previous bad behavior.
Michael Clifford faced backlash when old homophobic and sexist tweets of his resurfaced in 2020, per Page Six. The guitarist took to the platform to address the offensive tweets and made a sweeping apology about his past controversies.
"I am so f***ing sorry for all the dumb s*** I did when I was younger," Clifford tweeted. "I am a different person now with a much better understanding of the world." Following Clifford's Twitter apology, a former fan claimed Clifford touched her inappropriately when the band opened for a One Direction concert in 2013. Clifford vehemently denied the allegation, responding on Twitter, "I would've never EVER done that."
5SOS lead singer Luke Hemmings reflected on the band's wild years following his solo debut in 2021. Hemmings seemed to acknowledge the much-needed growth the band went through. "We started the band when I was 15 or so, and we've just been on this amazing, up-and-down adventure since I was a teenager," Hemmings told The Sydney Morning Herald. "Ten years is a long time; there's so much that happened."