What Jesse Williams Did For A Living Before Grey's Anatomy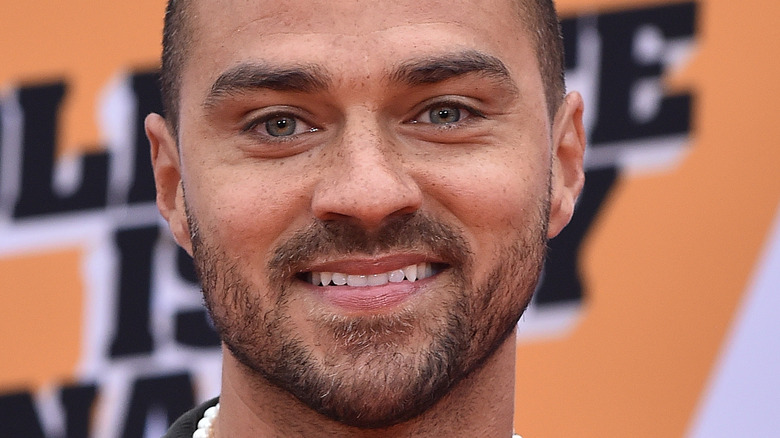 DFree/Shutterstock
Jesse Williams has been a fan-favorite on "Grey's Anatomy" for more than a decade. And, while Williams said goodbye to the show in May 2021, his long career on the show has been a huge part of his life. The actor looked back fondly on his time at Grey-Sloan Memorial Hospital with People ahead of his departure. He told the magazine, "The experience and endurance born of creating nearly 300 hours of leading global television is a gift I'll carry always. I am immensely proud of our work, our impact and to be moving forward with so many tools, opportunities, allies and dear friends."
What may surprise Dr. Jackson Avery fans is that the man behind the character wasn't always on the road to something like "Grey's Anatomy." In fact, Williams wasn't going to be an actor at all. The career he walked away from was far and away not filled with the glitz of Hollywood.
High school was Jesse Williams' favorite age to teach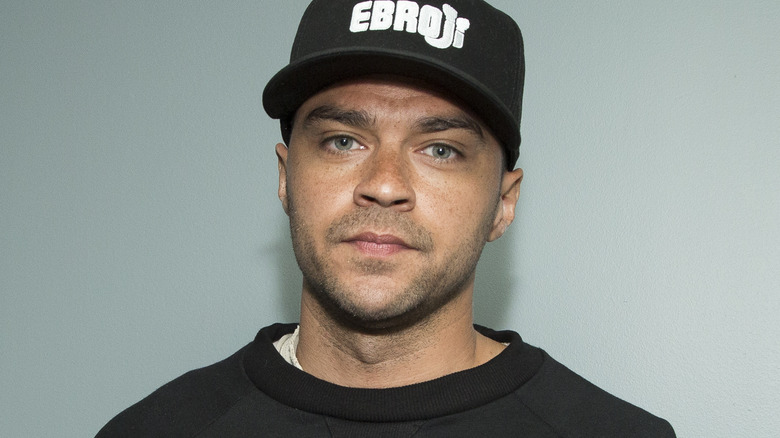 Vincent Sandoval/Getty Images
Native Chicagoan Jesse Williams knows what it's like to be a student in an underfunded, overworked school system. He realized just how big the chasm was between urban and suburban schools when his family moved to the suburbs which completely changed his school experience, per Essence. Seeing what a vast difference a zip code makes in a child's educational life spurred Williams to be a teacher.
Williams told PureWow that he was a long-term substitute kindergarten and seventh-grade teacher, but spent the majority of his teaching days in high schools, which was his favorite. "High school is my favorite just because of my ability to connect with the students," he told the site. "I think it stems from the fact that high school was a real shift, a real fork in the road for me as a student and it helped me get on the right track."
The shift from teaching to acting happened organically for Williams as he discovered the power of storytelling. He wanted to be a part of that process by giving voice to characters and storylines that could "do a lot of good," he told Essence.
Could a Jackson/April spinoff happen?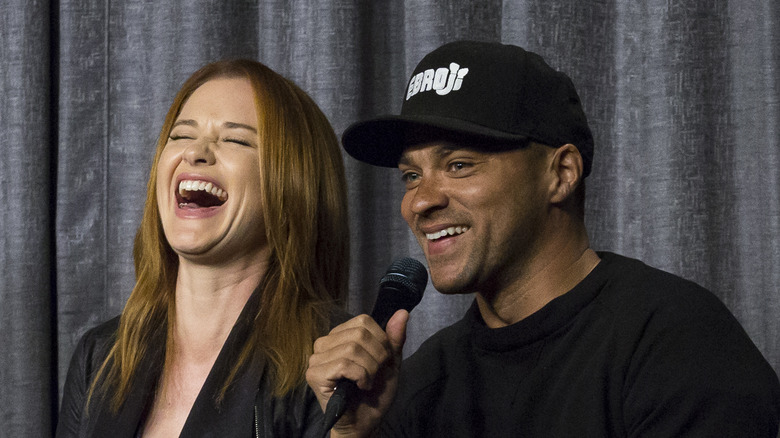 Vincent Sandoval/Getty Images
Ever since Jackson Avery and April Kepner left "Grey's Anatomy" in spring 2021, fans have been clamoring for a Japril spinoff. You can hardly blame them. Shonda Rhimes' hit show rarely leaves a couple alive, let alone still on speaking terms. A spinoff would make sense as Jackson and April went together to Boston to do good works in underserved communities through the Harper Avery Foundation. Still, Jesse Williams hasn't confirmed whether that project will take off (although Ellen Pompeo is all for it).
Williams is also supportive of the spinoff idea because it "makes total sense," he told Insider. "It's a really interesting premise. We would kill it." Will Williams be making a comeback as Dr. Avery? It would be the perfect marriage of Williams' career of teaching underserved communities and Jackson's love of helping the less fortunate. Maybe we'll see you in Boston, Dr. Avery.