Where Is Good Bones Filmed?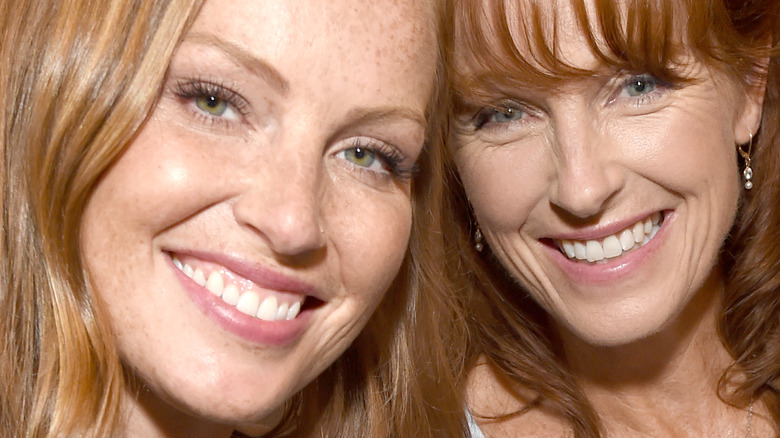 Michael Kovac/Getty Images
One of HGTV's most popular shows, "Good Bones," follows mother-daughter duo Karen Laine and Mina Starsiak as they turn old homes into top-notch remodels. Now in its sixth season, the show's stars often focus on renovating historic homes. Together, Laine and Starsiak are the minds behind Two Chicks and a Hammer. According to the company's website, the two started "rehabbing" homes in 2007, after Starsiak graduated from Indiana University. In an interview with the Indy Star, Starsiak shared, "My goal after graduating was that I wanted to keep wearing yoga pants and hoodies — I don't want a desk job, I don't want to wear a suit, I don't want a nine to five."
Fortunately, it was shortly thereafter that she and her mother were approached to star in their own show for HGTV. Laine told the outlet, "We don't flip houses — that's not what we do. We truly are rehabbing neighborhoods. If we were flipping, we wouldn't strip down to studs, install new electrical, new HVAC, new plumbing or whatever else needs to be done. This is rehab. These houses need a good 12-step program." 
But where is it that the two are "rehabbing" homes? In which city are they based? Let's dig in.
Good Bones is filmed in Indianapolis
"Good Bones" is filmed in Karen Laine and Mina Starsiak's hometown of Indianapolis, Indiana. According to ScreenRant, they pair has chosen to focus on the Bates-Hendricks, Fountain Square, and Old Southside districts of the city when it comes to remodeling. The Two Chicks and a Hammer website reads, "Throughout their work in Indianapolis, Two Chicks and a Hammer found that they could do well by doing good in their neighborhood! This drives the business and mission statement for Two Chicks and a Hammer, to 'Revitalize Indianapolis One Property at a Time.'"
In an interview with Visit Indy ahead of the show's third season, Laine and Starsiak shared that locals are thrilled that they are renovating homes in Indianapolis. Starsiak told the outlet, "People seem to really love how the city is being showcased. We also know of at least two people who have come to visit Indy only because they saw the show and loved it, so it's bringing new people to our incredible city." The article stated that Laine and Starsiak often highlight Indianapolis through things like Indy gear and household items, such as coffee mugs. 
Karen Laine retired from the business in 2019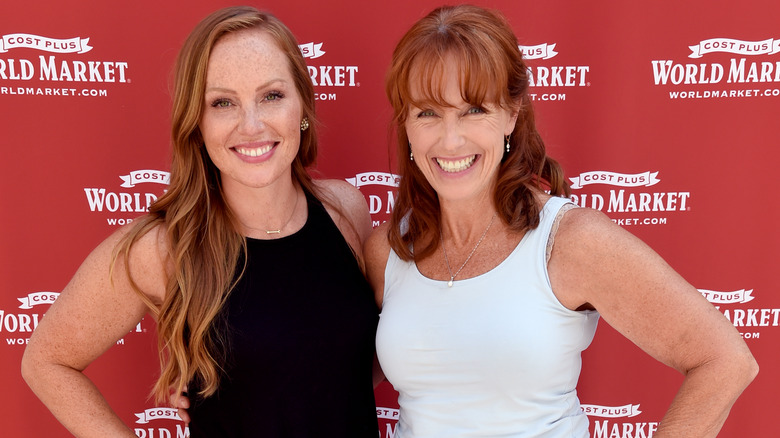 Michael Kovac/Getty Images
In their interview with Visit Indy, Mina Starsiak shared that she's a huge Indianapolis Colts fan and has had season tickets to their games for years. When asked which Indianapolis events are a must-attend, she said, "I love all the festivals, although I can't pick a favorite — any combo of food, beer, or music is always perfect!" Karen Laine, meanwhile, explained she always recommends the Indianapolis Symphony Orchestra performances, State Fair, and Phoenix Theater. Starsiak described an ideal day in Indianapolis as grabbing brunch at a restaurant called Milktooth before heading to the Cultural Trail with her dogs. Her mother, however, described an ideal day as seeing the monuments and walking over the Washington Street bridge. 
Although she's still involved with "Good Bones," which will return for Season 7, according to HGTV, Laine partially retired from the renovation business in 2019, while Starsiak still works full-time renovating homes. She lives in Indianapolis with her husband, Steve Hawk, and two children, Charlotte and Jack, and frequently documents her Indianapolis escapades on Instagram.