Betty White's Thoughts On Turning 100 Are Even More Heartbreaking Now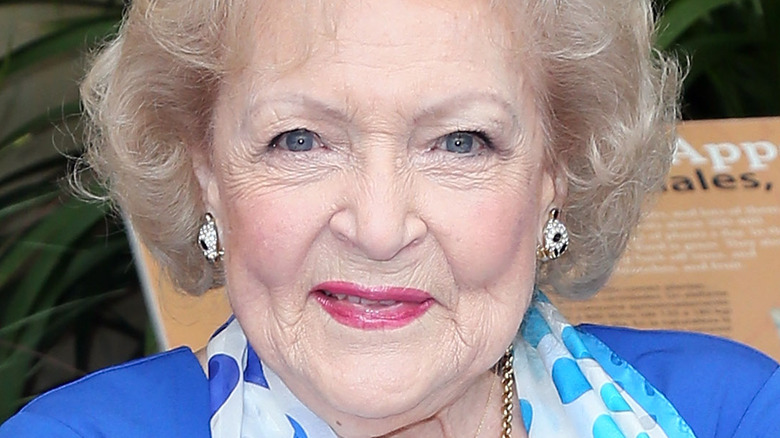 David Livingston/Getty Images
2021 is truly ending on a sad note, as the legendary comic actor, Betty White, died on New Year's Eve at the age of 99, just a few weeks shy of her 100th birthday. In a statement to People, the actor's agent and close friend, Jeff Witjas, said of her death, "Even though Betty was about to be 100, I thought she would live forever. I will miss her terribly and so will the animal world that she loved so much." He continued, "I don't think Betty ever feared passing because she always wanted to be with her most beloved husband Allen Ludden. She believed she would be with him again."
White had an iconic film career, starting with roles in "Life with Elizabeth" and "The Mary Tyler Moore Show." Later on, she would play the St. Olaf-native Rose in "Golden Girls," which would be one of her most memorable roles.
The news comes just three days after People published a cover story on White about her upcoming milestone birthday. Given her death, her comments to the magazine are now truly heartbreaking.
Betty White's cover story was tragically premature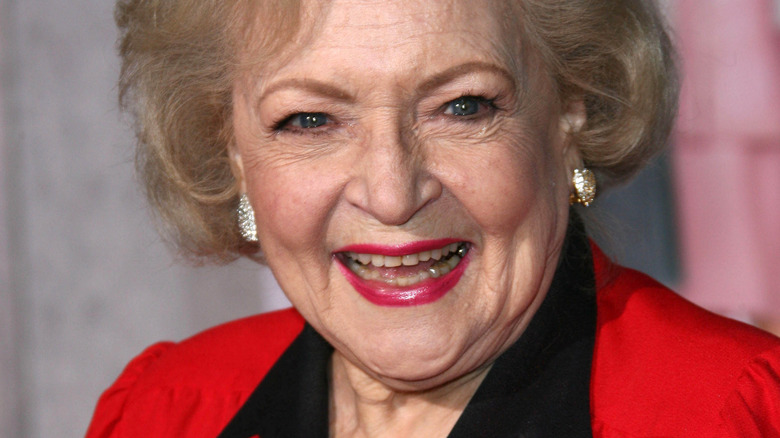 s_bukley/Shutterstock
On December 28, actor Betty White graced the cover of People with the headline "Betty White Turns 100!" The story dives into White's extensive film career and features stories from her famous friends, Sandra Bullock, Ryan Reynolds, and Mary Steenburgen. Sadly, White died shortly before her 100th birthday that was to pass on January 17, making her last interview an incredibly sad read.
White told People just how fortunate she feels about living to her old age. "I'm so lucky to be in such good health and feel so good at this age," said White. "It's amazing." She also jokingly shared one of her secrets to a long life. "I try to avoid anything green. I think it's working." In the People story, White's "The Proposal" co-star Sandra Bullock praised White's comedic timing and hoped she would celebrate her birthday "the same way she has celebrated every day of her life with humor, kindness and a vodka on ice, toasting to the fact that she's a bad*** who has left us all in the dust." But that's not all — one day later, on December 29, White told Entertainment Tonight, "I'm the luckiest broad on two feet to be as healthy as I am and to feel as good as I do!" So sad.
It goes without saying, but White certainly will be missed.