Who Are Trisha Yearwood's Ex-Husbands?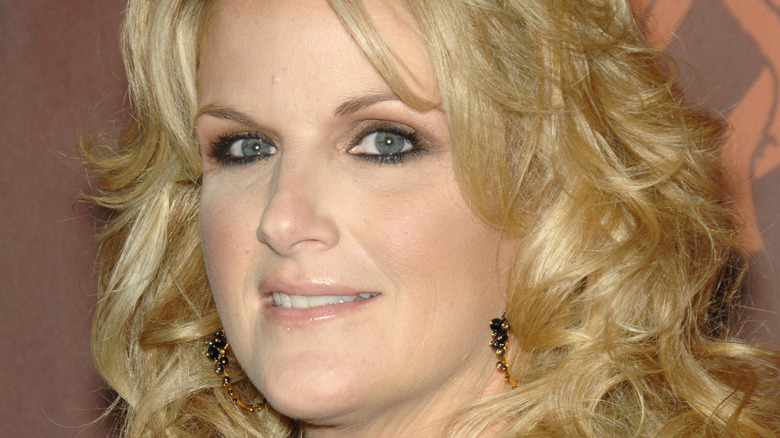 Featureflash Photo Agency/Shutterstock
Along with being a highly successful singer, author, and actor, Trisha Yearwood is also the wife of fellow music artist Garth Brooks. This relationship is a strong one that has survived the test of time, as Yearwood has been married to Brooks for over 15 years. In a recent Us Weekly interview, Yearwood explained that this relationship is "better now than ever" before, describing Brooks as "the love of [her] life." 
Brooks was not, however, the first man that Yearwood tied the knot with, as she went through two marriages and divorces before she and Brooks dated and eventually wed. Although not many facts are known about these former relationships, Yearwood has hinted as to why they may have deteriorated. She previously spoke about her tendency to prioritize work over dating and marriage while referencing failed past unions. 
"My career has always been more important than my ­personal life," Yearwood said, as reported by OK! magazine. "Failed personal ­relationships were part of the price I paid for stardom." So, who exactly are Yearwood's two ex-husbands?
Trisha Yearwood first married Christopher Latham, then Robert Reynolds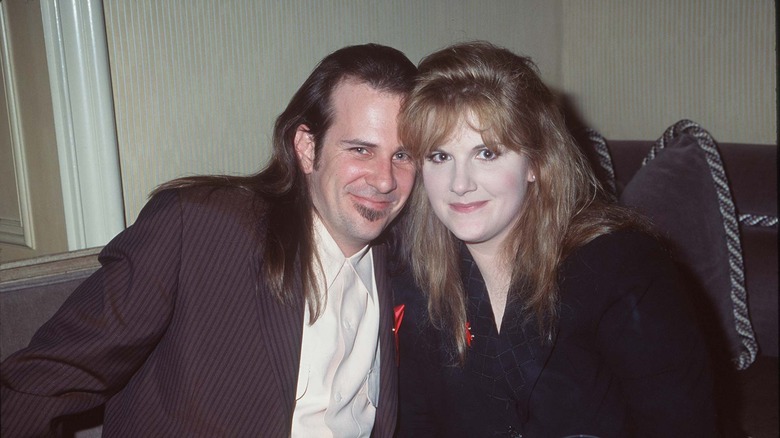 Tammie Arroyo/Getty Images
Before Garth Brooks, Trisha Yearwood first married her college sweetheart, Christopher Latham, and later wed musician Robert Reynolds. Yearwood dated Latham as they studied at Belmont University, and in 1987, they got hitched. At the time, Latham was working as a sound producer while Yearwood was giving tours at the Country Music Hall of Fame. They were married for four years before separating in 1991. Since their breakup, Latham has continued to work in the sound department for projects like "Cast Alaska" and "Native Time," according to IMDb.
Yearwood's second husband, Robert "Bobby" Reynolds, is a bassist and founding member of country music group The Mavericks. The ex-couple married in 1994 and divorced in 1999. It later came out that Reynolds was battling an opiate addiction, which resulted in him being fired from his band in 2014, as reported by Rolling Stone. In spite of this hardship, Reynolds has been able to heal himself and find purpose again through music. In 2018, after releasing a new EP, "Good Night, Rock & Roll," he talked to Entertainment or Die about his music and how he recovered from his addiction.
"I take full responsibility for my failures and that's why I began the recovery process." Reynolds said. "I should mention here now that this [EP] was a complete and total return to the joy of the recording process, and it's largely due to recovering my better spirit."
Trisha Yearwood has been married to Garth Brooks for over 15 years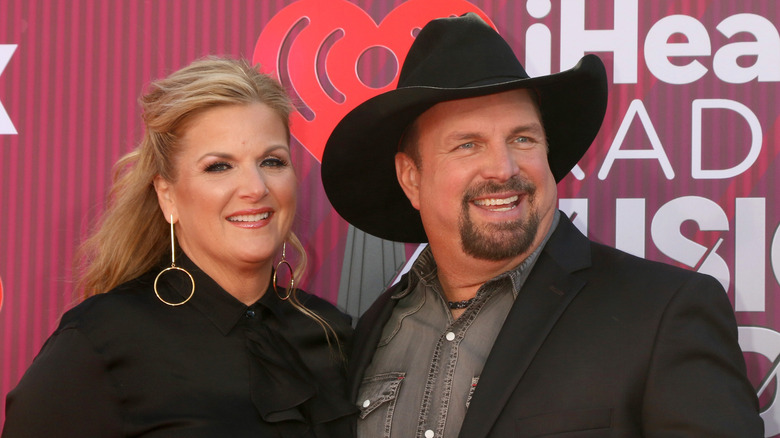 Kathy Hutchins/Shutterstock
Although she previously went through these two marriage breakups, Trisha Yearwood eventually found lasting love through her relationship with country singer Garth Brooks. The two met when they were introduced by songwriter Kent Blazy in 1987, Brooks recalled as a guest on "The Ellen DeGeneres Show." As this was the same year Yearwood married her Christopher Latham, and Brooks was married to a woman named Sandy Mahl at the time, the two kept their relationship platonic. They began dating once they were both single in 2002, and they wed in 2005.
Yearwood now sees it as a blessing that it took the couple 15 years to end up together, as the meaningful companionship they developed before being romantic partners has served their connection well. Yearwood spoke to Closer Weekly in 2019 about the value of their friendship. "We always had a very deep respect for each other," Yearwood said. "It's the friendship and the respect that sustains you. That's the key, plus we laugh all the time."
It's been an interesting relationship journey for Yearwood, and it's nice to see how things ended up just how they needed to in order for her to find her true love!