Brad Pitt Once Again Linked To Sienna Miller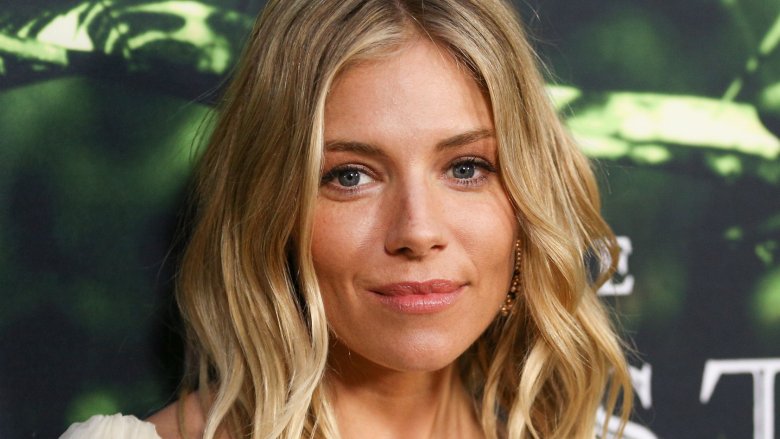 Getty Images
Rumors continue to swirl about a possible romance between Brad Pitt and Sienna Miller.
About two months after Pitt and Miller were allegedly caught flirting at a dinner for the movie The Lost City of Z, The Sun reported that the gorgeous duo "seemed really intimate" at the Glastonbury Festival in the early morning hours of Saturday, June 24, 2017.
"Brad and Sienna couldn't keep their hands off each other, touching and stroking each other at every opportunity. They seemed really intimate," a source said of Pitt and Miller.
"Brad had been keeping a relatively low profile at the festival, but emerged with the masses at 3am to link up with Sienna after she'd spent the night partying with their mutual pal Bradley Cooper and Noel Gallagher in the VIP Park backstage bar," the source continued, adding, "They seemed keen to get away from prying eyes and made a dash for the Rabbit Hole, the festival's underground and exclusive venue, with a group of friends and were inseparable as they waited to go inside."
"The party was cut short and they had to leave after five minutes because the venue was closing," the insider went on. "Bradley Cooper left and Brad and Sienna headed back arm in arm to their private Winnebego."
For what it's worth: Miller recently shot down rumors that she was dating Pitt, who split from Angelina Jolie last fall; she called the reports "predictable and silly" in an April interview with Page Six.