Which Anchorman Star Was Just Arrested For A Hit And Run?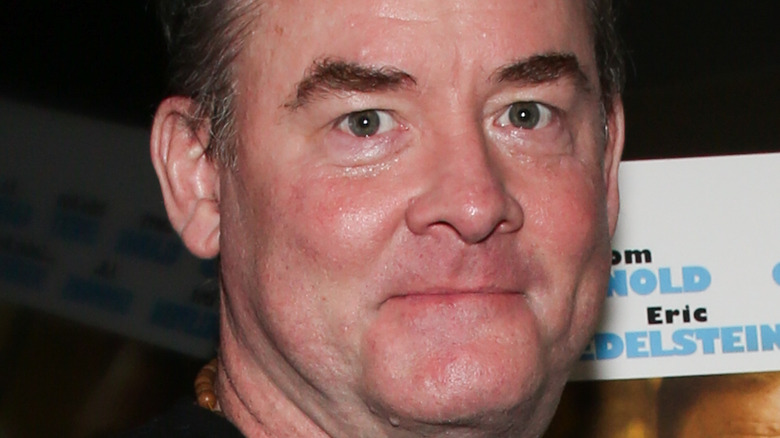 Paul Archuleta/Getty Images
David Koechner may not be a household name, but he has been involved with a handful of wildly successful projects over his prolific comedy career. The actor is often recognized by fans, but they do not always recall his name. "With people on the street, it's always, 'That guy! Hey you! I know you!' and that kind of thing," he told Paste in 2013. Koechner played Champ Kind in the "Anchorman" movies, which helped firmly establish him in Hollywood. At that time in his career, Koechner still had to audition to land the part as Champ.
In addition to his role in the "Anchorman" movies, Koechner had a recurring role on "The Office." Both of those memorable characters had grating personalities, which Koechner insisted was not indicative of his real life behavior. "Playing myself? I hope not because all of the ones I'm most popular for are pretty despicable guys," he told NOLA.com in 2012. Another trait Koechner's most recognizable characters shared was a penchant for drinking booze. "Todd Packer is misogynistic, he's an alcoholic, misogynist homophobe who's got low character, tells horrible jokes," he said about his famous television character. "So I'm not that guy, I'm not like Champ Kind [from 'Anchorman'] again who is an alcoholic misogynist homophobe," Koechner added.
Although Koechner is different from those characters, he still found himself in hot water with authorities for an incident that was suited for those characters instead. 
David Koechner was arrested early New Year's Eve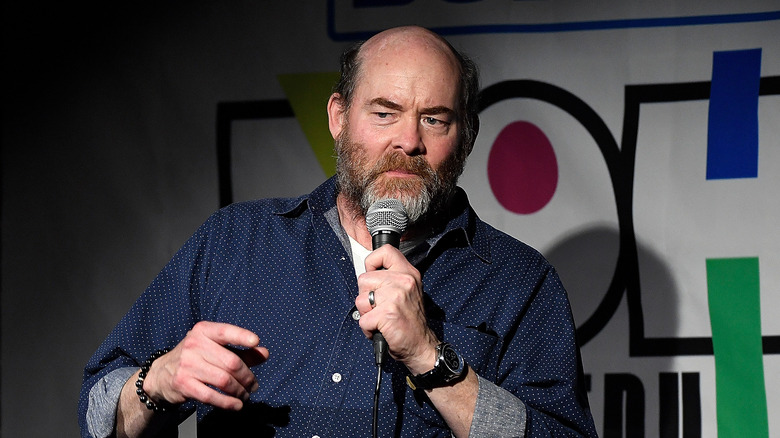 Michael S. Schwartz/Getty Images
On December 31, David Koechner was arrested by police on suspicion of DUI, per TMZ. Somewhat surprisingly, the arrest happened early in the day and not after midnight when most New Year's Eve celebrations would truly kick off. Authorities responded to a call about a person driving erratically around 3:00 p.m. after the car had allegedly hit a street sign. The cops pulled over the car, which Koechner was driving, and arrested him after he failed a field sobriety test. He was released early the next morning with a court date set for March.
Two days later, on January 2, Koechner was spotted driving again as he stopped at a gas station to fill up his vehicle, per TMZ. The outlet pointed out that the car he was driving had minor damage around a rear wheel, but it was not confirmed if that involved the incident from New Year's Eve.
During a screening for the movie "Cheap Thrills" in 2014, Koechner over-imbibed while going to a bar beforehand. "We were at a place that serves alcohol, and we were there from five. And it just kept going," he recalled to IGN at the time. "And I think shots showed up at my table. And that's what happened because I don't usually do shots," Koechner added. The interviewer recapped the night by saying they heard Koechner was "out of control." "That might be the case. You don't give a drunk a microphone and a stage," the actor responded.