The Tragic Death Of Mina Starsiak Hawk's Sister-In-Law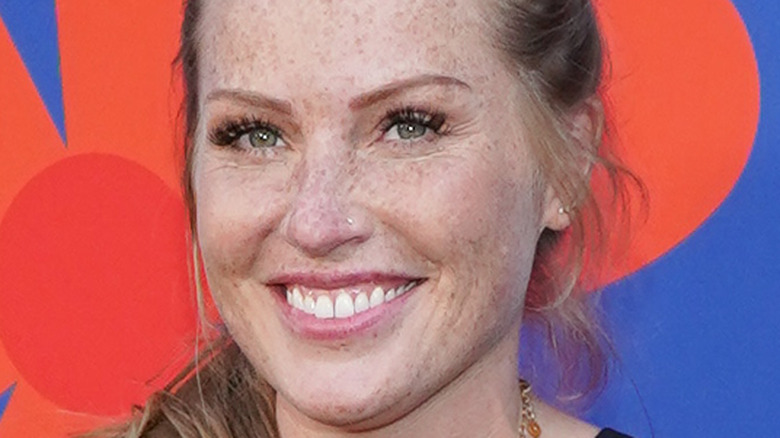 Rachel Luna/Getty Images
The world first fell in love with HGTV star Mina Starsiak Hawk and her mother Karen E Laine in 2016 when they appeared on their hit show, "Good Bones." The series follows the mother-daughter duo as they renovate dilapidated homes in Indianapolis and then flip them under their home renovation business. "Good Bones" has been around for a successful six seasons, and according to a press release from Discovery, the show brought in more than 22.6 million total viewers for their 2020 premiere. Additionally, "Good Bones" has been renewed for a seventh season which is expected to air in the summer of 2022, per Deadline. 
While there have been many joys in Mina's life, she has also experienced intense personal loss, particularly with the untimely passing of her sister-in-law, Stefanie Hawk. As Mina revealed on Instagram in 2020, Stefanie's death came on the heels of losing her in-laws — a devastating blow for the entire family.
Mina Starsiak Hawk opened up about her sister-in-law's death in a devastating announcement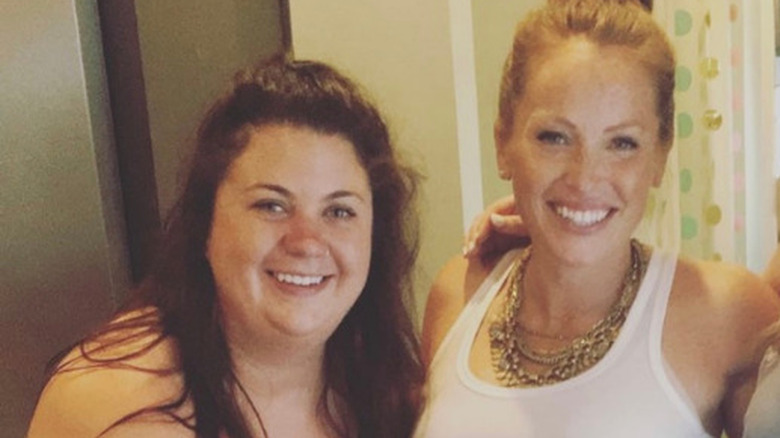 Despite delivering one of their biggest seasons to date, Mina Starsiak Hawk and her family started off the year with heartbreaking news that rocked their world. In March 2020, Mina took to Instagram to announce the "unexpected" passing of her sister-in-law Stefanie Hawk. "She was such a bright light in all of our lives for such a long time. There is nothing to say that makes it easier or better, especially in this time where our access to loved ones and friends is so limited. Given this impossible situation we are all in with the [COVID-19] restrictions we need to respect, we have decided that a gathering will not be possible." According to Distractify, the family refused to answer any questions related to Stefanie's death, therefore it is unclear what exactly resulted in her untimely passing.
In early 2021, Mina Starsiak Hawk made a heartfelt Instagram post reflecting on the difficult year her and her family endured. In doing so, she also gave fans a little more insight into her sister-in-law Stefanie Hawk. "Right as Covid hit hard, we lost Stef; way too young, far too soon for what I needed her for and far to soon for what my family needed her for," Mina explained. "She was a bright light for us in a time she herself didn't see much light. Losing her parents, Rick and Sally, affected her deeply. It did all of us, but Stef in particular."
How Stefanie Hawk's death deeply affected Mina Starsiak Hawk and her family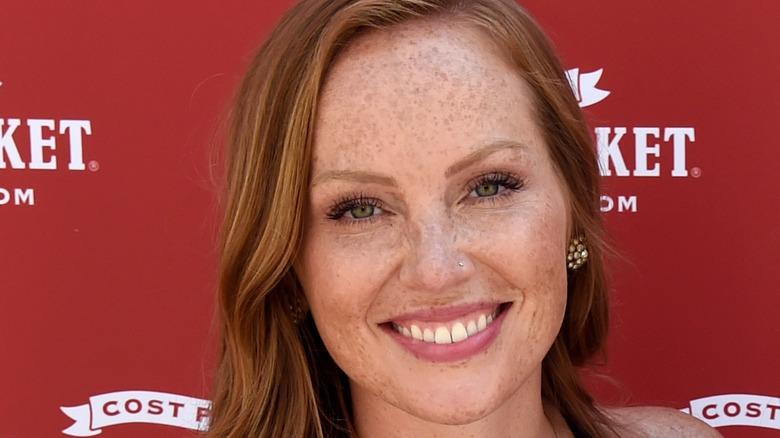 Michael Kovac/Getty Images
In her Instagram post, Mina Starsiak Hawk also revealed how her sister-in-law's death directly affected husband Steve Hawk — Stefanie's brother. "It took the joy from my husband that he had just managed to find again after losing his parents. Every celebration had a dark shadow over it, unable to forget the people not present. It took so much from so many people." However, Mina added that the birth of her and Steven's daughter Charlie will forever remind her of her beloved sister-in-law. "And every time I look at her I see Stef," Mina wrote, "for better or for worse." (Per Us Weekly, Mina and Steve welcomed their first born Jack Richard Hawk in August 2018, and their daughter Charlotte Drew Hawk in September 2020.)
Karen E Laine, Mina's mother, also shared a separate Instagram post about the devastating news. "Losing Stef hit me hard," she wrote. "Physical labor has always been my cure for deep sadness. While cutting down trees today I had this view of our city. The labor and the view help."