What Does Elizabeth Holmes' Verdict Really Mean For Her Future?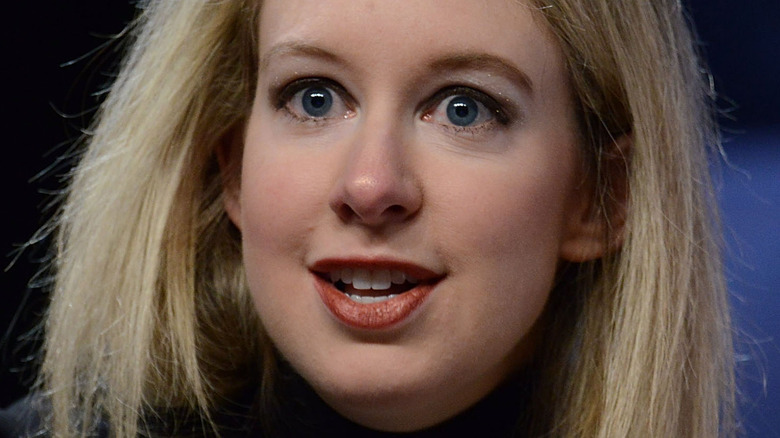 Lisa Lake/Getty Images
After a four-month-long trial, Theranos founder Elizabeth Holmes, who was once considered the wunderkind of Silicon Valley, was convicted of three counts of fraud and one count of conspiracy to commit wire fraud on January 3. Holmes initially faced eleven counts relating to fraud in total and was found not guilty on four counts of defrauding patients who had received medical results from the machine Theranos touted as a groundbreaking advance in medicine, per The New York Times. The device, which Holmes alleged could produce hundreds of accurate results with a minimal amount of blood sampling, never actually existed. 
The jury, comprised of four women and eight men, found themselves at an impasse regarding three other counts of fraud against the ex-CEO, and after further prodding by the residing California judge, Edward J. Davila, remained hung on the remaining charges. While the current main guilty verdict stands, those last three counts stand as unresolved, and Davila will likely declare a mistrial, which could be pursued by federal prosecutors if they choose to move forward with another court case. 
While Holmes, who left the courtroom through a side door following the verdict rendering, is not in custody at the time of this report, the question remains: what does her guilty verdict mean for her future? Could Holmes possibly serve time behind bars? And will Holmes' adjudication have an impact on the future of Silicon Valley? 
Elizabeth Holmes could face up to 20 years in prison, experts say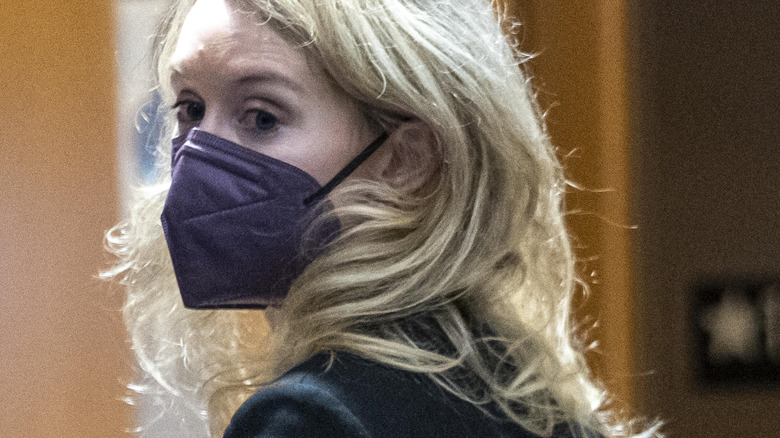 Bloomberg/Getty Images
According to NPR, Elizabeth Holmes could face up to 20 years in prison for each count — a whopping total of 80 years behind bars served consecutively. This scenario, however, looks extremely unlikely — at least according to experts. As the Wall Street Journal noted, Holmes will presumably stay out of jail until her sentencing hearing as a pre-sentence report is compiled by a probation officer. Factors include any prior criminal history — one which, until fraud charges were levied against her in 2018, Holmes did not have. She could also dodge prison time during an appeal process, which could take years to complete. 
Nevertheless, it's most likely that Holmes, if sentenced to the maximum period each count allows, could serve up to 20 years, albeit concurrently. Even if she's given a lighter sentence, it seems her verdict will still have a ripple effect on the way business is conducted in Silicon Valley — a business model that can often focus on big ideas, rather than concrete statistics and a "business culture that celebrated and encouraged very young, marginally experienced people," as University of Washington tech historian Margaret O'Mara put it to CNN. "This is a verdict that should matter not just to Silicon Valley but to the people who celebrate it, invest in it and use its products."