Joe Gatto's Estranged Wife Has A Message For The World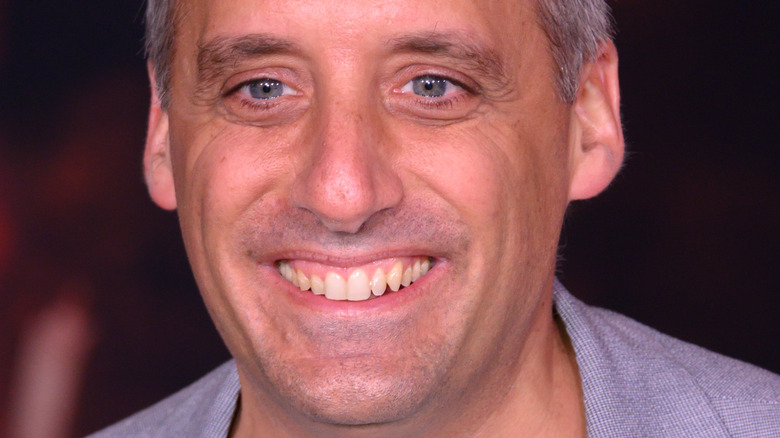 Silvia Elizabeth Pangaro/Shutterstock
It's no secret comedian Joe Gatto's departure from "Impractical Jokers" shocked fans. Joe announced his big news with a statement posted to Instagram on New Year's Day. "Due to some issues in my personal life, I have to step away," he wrote. The TruTV funnyman revealed that not only will he be leaving the show, but that he and his wife of 11 years Bessy Gatto are splitting. "Bessy and I have decided to amicably part ways, so now I need to focus on being the best father and co-parent to our two incredible kids," Joe said.
Joe's "Impractical Jokers" co-stars reacted to his departure with disappointment. "After all these years together, we never imagined making Impractical Jokers without Joe," Brian "Q" Quinn responded in a statement on Instagram. "While we are saddened to see him go, we want to keep making people laugh, keep our relationship with the Impractical Jokers fans going, and keep working with the members of our team that we consider family."
In the aftermath of the heartbreaking news, Bessy is now speaking out about how she's holding up.
Bessy Gatto is 'broken' amid divorce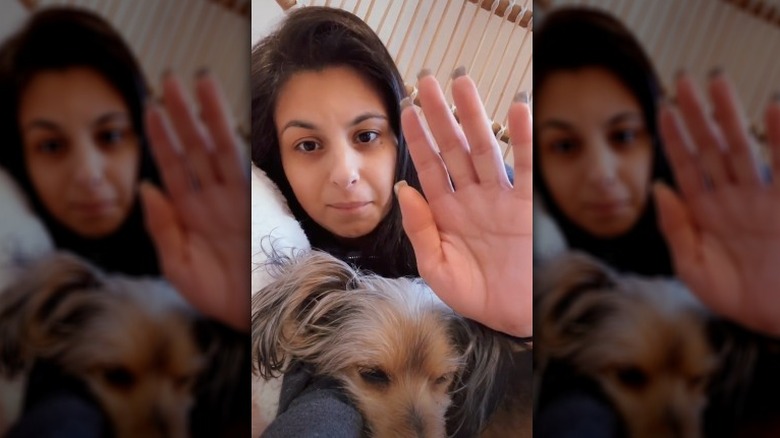 Joe Gatto's estranged wife Bessy Gatto gave followers an update on how she's doing following their divorce announcement. Bessy took to TikTok on January 4 to share her emotional state with a twist of humor, answering the question "What's that broken thing in your house that everyone just accepts and lives with?" In response, Bessy is seen in the clip meekly raising her hand alongside one of her many rescue dogs.
As shown in her light-hearted — yet sad — TikTok video, Bessy is sure to have many strong emotions moving forward in her divorce from Joe. However, it seems there is no animosity between the parents as they move forward with their decision. "With love and respect, we have decided to separate," Bessy announced on her Instagram after Joe revealed the news. Like Joe, Bessy spoke highly of her former partner in her statement. "Although we will no longer be a couple, we will always be a family to our beautiful kids and we look forward to co-parenting together." The mom of two asked her followers to respect her and Joe's privacy as they "navigate this new chapter together." 
According to Page Six, the former couple has not confirmed the cause of their split — and to be fair, it's not really anyone's business.