Over 30% Of People Agree This Is The Absolute Worst Character On Sex And The City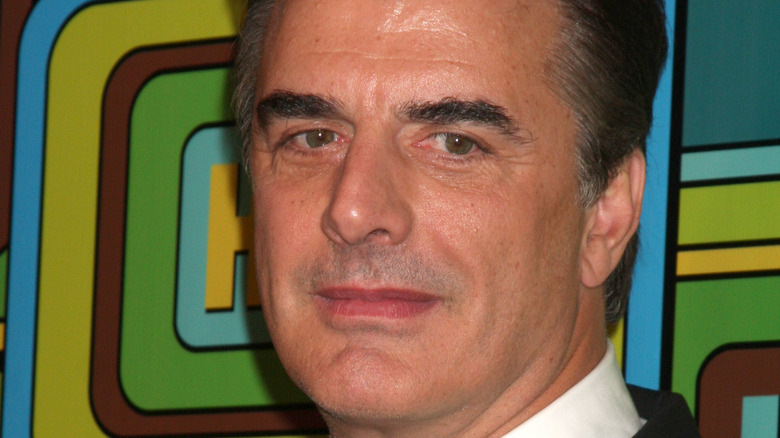 Kathy Hutchins/Shutterstock
"Sex and the City," the HBO dramedy about four women navigating friendship — and their sex lives — in New York City, was a longstanding hit, airing from 1998 to 2004. The franchise then expanded to include two big-screen films and an HBO Max spinoff, "And Just Like That."
Sarah Jessica Parker, Cynthia Nixon, Kristen Davis, and Kim Cattrall starred as Carrie Bradshaw, Miranda Hobbes, Charlotte York and Samantha Jones, respectively, and the many men in their lives came and went. Over the years, viewers were introduced to some truly awful guys –- Samantha's smarmy lover Richard Wright comes to mind, as does the self-centered Aleksandr Petrovsky. There was also Jack Berger, a beau who dumped Carrie via a Post-It note. No wonder there was no room for the ultimate Mr. Nice Guy, Aidan Shaw, who learned the hard way that nice guys finish last.
In a survey conducted by Nicki Swift, 602 "Sex and the City" fans were asked who they think was the absolute worst character on the show. While all of the leading ladies ranked in some capacity, it was ultimately a recurring male character who received the dreaded — and, it turns out, well-deserved — title.
The results weren't even close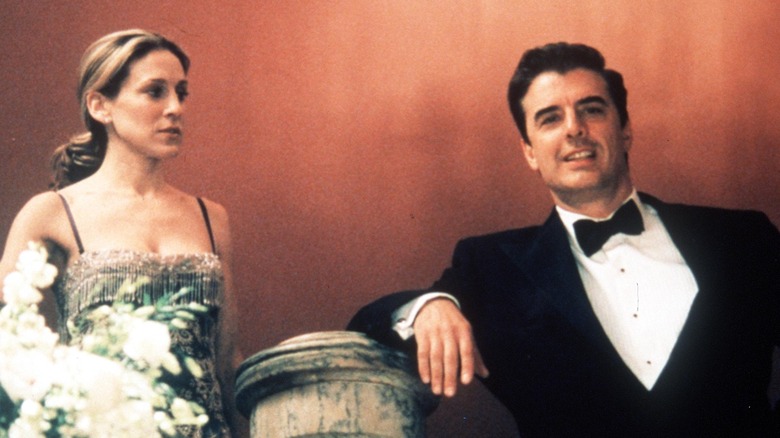 Getty Images/Getty Images
Out of the female characters, Charlotte York was the least hated in the survey, with only 10.13% of the votes, while Samantha Jones doubled her with 20.27%. Miranda Hobbes (16.11%) and queen bee Carrie Bradshaw (18.77%) landed in the middle. That brings us to Mr. Big (aka John James Preston, played by Chris Noth), who received more than 34% of the votes for the worst character on "Sex and the City." 
Big led Carrie on, ghosted her, married a younger woman out of nowhere, and repeatedly undermined her other relationships. Despite red flag after red flag, Carrie agreed to marry Big in the first "SATC" movie –- and then he left her at the altar. No matter. The two eventually tied the knot and had a picture-perfect penthouse life by the time "And Just Like That" rolled around. (For part of the first episode, anyway.)
Sarah Jessica Parker, Cynthia Nixon, and Kristin Davis recently distanced themselves from the man they know as Big. After Noth was hit with sexual assault allegations shortly after "And Just Like That" premiered, they posted identical statements on Instagram, according to Buzzfeed News. The statements said the actors were "deeply saddened to hear the allegations" against their former co-star, and that they support the women "who have come forward and shared their painful experiences."