Is This How Sarah Jessica Parker Really Feels About The Chris Noth Allegations?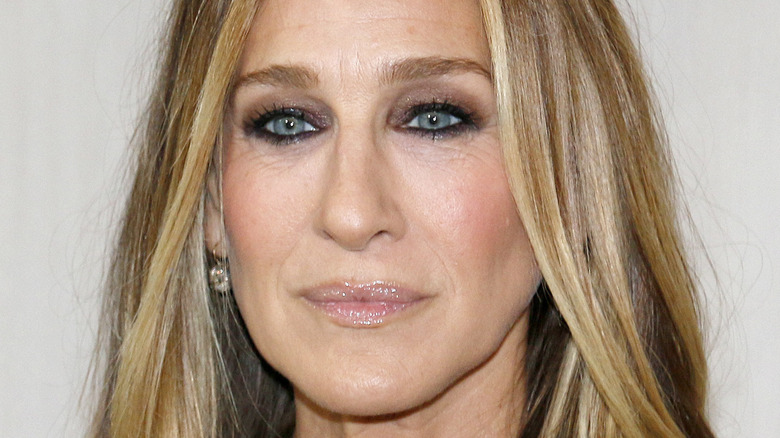 Tinseltown/Shutterstock
"And Just Like That," the HBO revival of "Sex and the City," was talked about during production because Kim Cattrall opted not to reprise Samantha Jones amid her supposed feud with co-stars Sarah Jessica Parker, Cynthia Nixon, and Kristin Davis. But all of that paled in comparison to the bombshell sexual assault allegations against actor Chris Noth that surfaced shortly after "And Just Like That" premiered on December 9. Seeing Noth portray the iconic character Mr. Big on the revival led two women to come forward with their stories, published by The Hollywood Reporter on December 16. 
Identified by THR only as Zoe and Lily, the two women approached the outlet separately to share their accounts of the alleged assaults that happened in Los Angeles in 2004 and in New York in 2015. "Seeing that he was reprising his role in 'Sex and the City' set off something in me. For so many years, I buried it," Lily claimed. Shortly after the news broke, director and actor Zoe Lister-Jones called Noth a "sexual predator" on Instagram, claiming she saw him be "sexually inappropriate" toward a "fellow female promoter" when she worked at a club. On December 18, a third woman accused Noth of assaulting her in 2010, according to Daily Beast, and singer Lisa Gentile became the fourth on December 23, The Guardian reported.
Noth has denied the accusations, characterizing the "encounters" as "consensual" in a statement to THR. Parker responded to the news with a sober statement, but her real feelings are reportedly a lot stronger.
Sarah Jessica Parker reportedly feels like she 'let everyone down'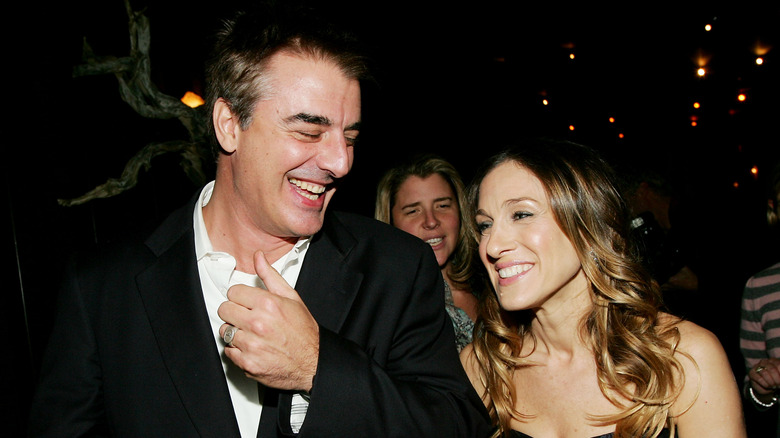 Evan Agostini/Getty Images
Sarah Jessica Parker is reportedly not handling the situation well amid the mounting allegations of sexual assault against Chris Noth, a source told Us Weekly on December 29. "She is fiercely protective of Carrie Bradshaw and livid that she and everyone else at the show has been put into this position," the insider said, referring to the character Parker played in "Sex and the City" and is reprising in "And Just Like That." 
Parker reportedly feels she has failed to live up to her character's message. "It is not about the money, but rather her legacy. Carrie was all about helping women and now, under her watch, women are saying that they have been hurt," the source added. Noth's character, Mr. Big, died of a heart attack during the show's premiere, and Parker now "feels like there has been two deaths," the same insider told the Us Weekly.
Parker, collectively with Cynthia Nixon and Kristin Davis, responded to the accusations against Noth in a statement Davis shared on Twitter on December 20. "We support the women who have come forward and shared their painful experiences. We know it must be a very difficult thing to do and we commend them for it," the message read. The insider said Parker was shocked to learn about the accusations and feels somewhat responsible. "Although SJP knows this is about him, not her, she feels like she has let everyone down," the source said.
If you or anyone you know has been a victim of sexual assault, help is available. Visit the Rape, Abuse & Incest National Network website or contact RAINN's National Helpline at 1-800-656-HOPE (4673).