How Hoda Kotb Is Really Feeling Amid Her Breakthrough COVID-19 Case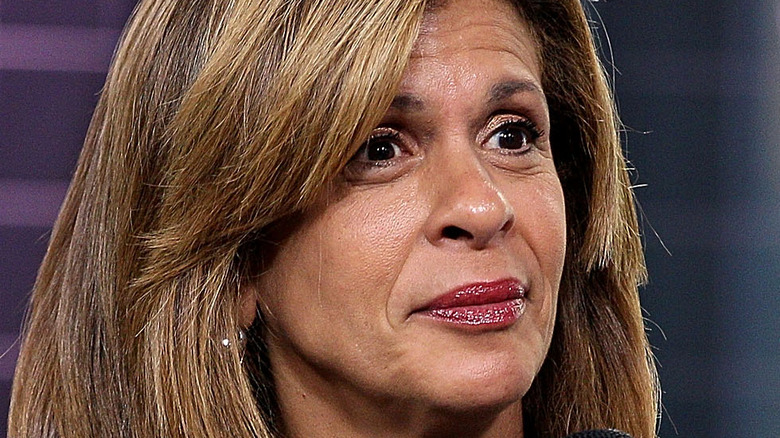 SD Mack/Shutterstock
Despite the largely successful effectiveness of the COVID-19 vaccine, the small but noticeable rate of breakout cases among those who have been fully inoculated against the virus has been a sticking point amongst the vocal minority who identify as staunchly anti-vaxx. Though research hubs like Johns Hopkins once reported a breakthrough rate among the vaccinated population at about 1 in 5,000 Americans, those numbers have been further complicated by coronavirus variants like delta and omicron. In an effort to curb the spread of these strains, mask mandates and other prophylactic measures have been lifted and reinstated to almost dizzying degrees. But many vaccinated members of the population, while taking these precautions seriously, have also surrendered to the notion that while a COVID-19 diagnosis might be less catastrophic and possibly fatal than it had been at the onset of the pandemic. 
Considering New York City, one of the largest and most densely packed metropolises in the U.S., has by default become a nexus for COVID-19 surges, per The New York Times, it's no surprise that breakthrough cases are inevitable. And when you're a New Yorker who's had to come into the office every day — for example, if you're one of the most famous news broadcasters the city and the country have to offer — there's a fair chance your risk of contracting the coronavirus. It looks like this exact scenario happened to none other than the TODAY Show's Hoda Kotb. So how is she holding out?
Hoda Kotb says she's 'feeling good' after COVID-19 diagnosis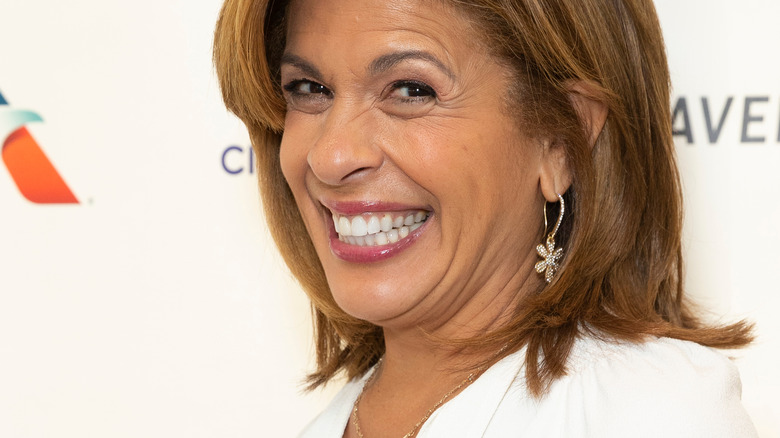 lev radin/Shutterstock
As People reported on January 6, TODAY Show veteran Hoda Kotb has reportedly tested positive for coronavirus, a diagnosis which was revealed by her colleague Craig Melvin during a morning broadcast of the show. Though the news came suddenly, the network was quick to confirm that Kotb, who is as of this report in isolation per safety measures recommended by the Centers for Disease Control, was in high spirits. Kotb, who is fully vaccinated and boosted, took to social media herself to give fans and followers updates about her condition. "Thx for well wishes!" tweeted Kotb. "Feeling good ... cant wait to see you all when I am in the clear!"
At the time of this writing, it is unclear as to whether Kotb was diagnosed with a particular variant, though her position on the importance of the COVID-19 vaccine has been clear. Kotb spoke exclusively with People in 2021 before the vaccine rollout about the necessity of getting vaccinated — both as a self-protective measure, but more importantly, as a way to protect others from catching the disease. After telling the magazine that she planned to get vaccinated for her mother, her fiancé Joel Schiffman, and her daughters aged 2 and 4, she then said she would get the vaccine "for every single person who I pass by ... I am getting vaccinated not only for my family, but for yours too."