The Weeknd And Jim Carrey's Unexpected Friendship Explained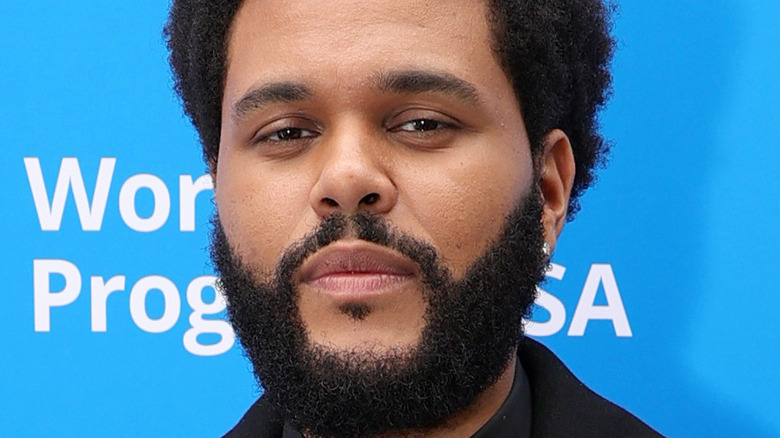 Rich Fury/Getty Images
Fresh off releasing his fifth studio album "Dawn FM" on January 7, The Weeknd — also known as Abel Tesfaye — has excited and intrigued music fans because of who he has enlisted for his new music. The album, which The Weeknd has said is a "new sonic universe" from his mind, features collaborations with Tyler, the Creator and Lil Wayne, and contributions from Quincy Jones and ... wait for it ... Jim Carrey. The latter are included in songs titled, "A Tale by Quincy" and "Phantom Regret by Jim," respectively.
Collaborations and features between music artists are common, but Carrey's inclusion had The Weeknd's fans freaking out on social media. "Dawn FM is the album of the year and Jim Carrey was the Cherry on top," one fan wrote. Another tweeted, "Jim Carrey was the perfect addition."
While fans are obsessing over Carrey's contributions on "Dawn FM," let's take a look at how The Weeknd and Carey's unexpected friendship came to be.
The Weeknd and Jim Carrey bonded over their love for telescopes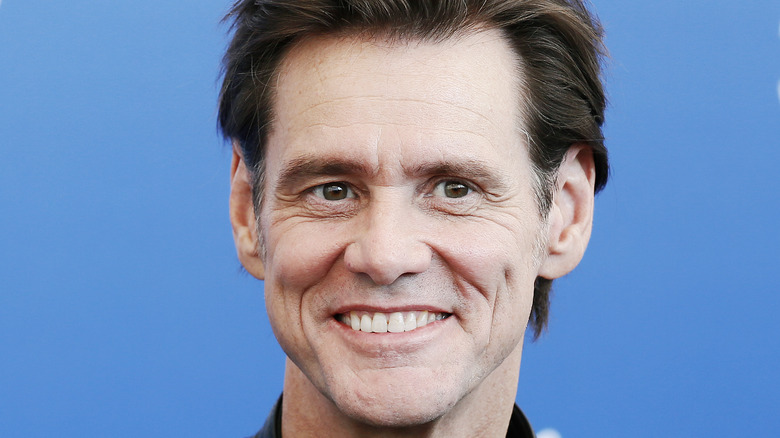 Andrea Raffin/Shutterstock
The Weeknd may have surprised fans by inviting Jim Carrey to partake in his new album, but the two have been friends for a couple of years now. In an interview with GQ in August 2021, The Weeknd shared that Carrey surprised him for his birthday the year prior. "We'd been texting prior to that [30th birthday party]. And then, on my 30th birthday, [Carrey] surprised me," The Weeknd recalled. "He just pulled up to my crib and took me to breakfast."
As it turns out, The Weeknd and Carrey are close neighbors and the "Ace Ventura" actor had something else in common with the singer. "He had a telescope, and I had a telescope," The Weeknd said. "He was like, 'Where do you live? What floor do you live on?' I was like, Blah, blah, blah. And we looked out the windows on our telescopes and we could see each other."
The Weeknd has also been a long time fan of the comedic superstar, telling Variety that he grew up watching him. "'The Mask' was the first film I ever went to see in a theater — my mom took me when I was 4, and it blew me away," the "Blinding Lights" singer said. "Jim Carrey was my first inspiration to be any kind of performer." For his part, Carrey was grateful to be a part of "Dawn FM," tweeting he was "thrilled to play a part in [The Weeknd's] symphony."