The Truth About Bob Saget's Ex-Wife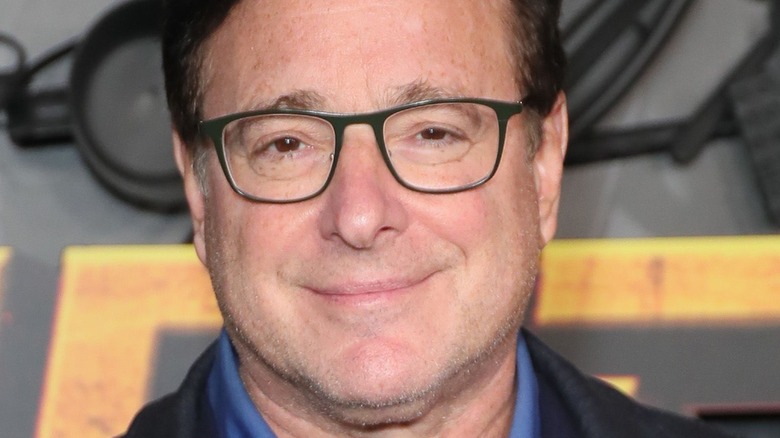 Leon Bennett/Getty Images
Bob Saget, the comedian and TV star best known for his turn as Danny Tanner in "Full House," died on January 9. The actor was beloved amongst a certain generation who grew up with "Full House," and many learned lessons from its patriarch, played by Saget. But, while Saget may have portrayed a wholesome family man on TV, many of his fans didn't realize that he was raising a family of his own off-screen. But, in all actuality, Saget was also married and had three daughters during his tenure on "Full House" — just like Danny Tanner.
But just who was Saget's wife? The first thing to note is that his current wife, Kelly Rizzo, was his second. Saget originally married a woman by the name of Sherri Kramer in 1982, according to Daily Mail. Kramer and Saget were high school sweethearts and the two remained married for 15 years, divorcing in 1997. This means she was with him during his entire "Full House" tenure. While Saget's star was rising, however, it appears that Kramer was more content to stay in the background. Not much is known about the actor's elusive first wife, though there is one fact about her that has stood out to Saget's fans.
Bob Saget's first wife, Sherri Kramer, almost died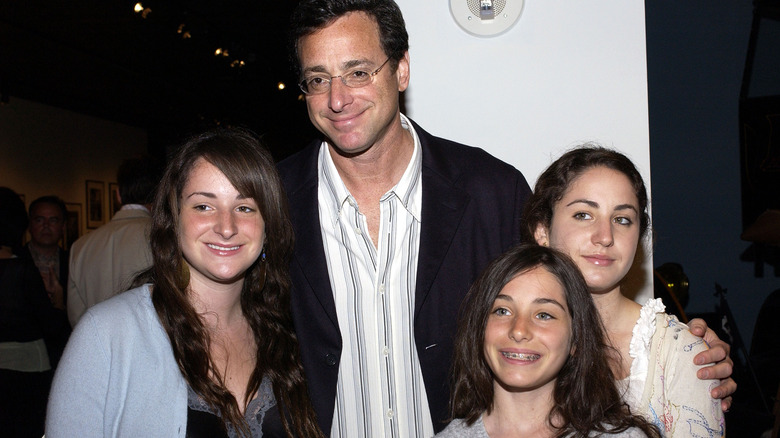 Amanda Edwards/Getty Images
Those who are familiar with Bob Saget and his history know he had a life filled with tragedy, which eventually led him to pursue comedy, as he wrote in his book, "Dirty Daddy: The Chronicles of a Family Man Turned Filthy Comedian." "I've lost a lot of people, and throughout my childhood — almost every two years — someone in my family died at an unnaturally young age," he wrote, including two of his sisters, via USA Today. And his first wife, Sherri Kramer, almost joined them.
Though the two married in 1982, they did not have their first child until 1987. However, according to Daily Mail, the labor was difficult, so the doctors decided on a C-section. Unfortunately, the epidural was misplaced, and the medicine went into Kramer's bloodstream instead. She coded and a nurse reportedly told Saget she had no brain activity. But, he wrote in his book, "after a nightmare of harrowing proportions, a miracle had occurred." After six days in the hospital, mother and baby were able to come home. The event changed them, though. "We had been through hell and back. My wife and I would never be the same," Saget recalled.
And while the two would go on to have two more daughters, they eventually divorced, partially due to Saget's drinking habits, he admitted. He has maintained a good relationship with his kids, but no further mention has been made of his one with Kramer.