What Surprising Thing Did Bob Saget Do Before Every Show?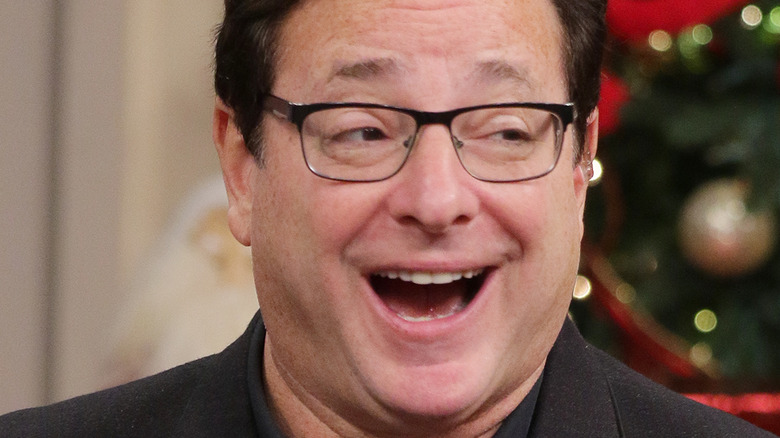 Alexander Tamargo/Getty Images
It goes without saying that the entertainment industry is mourning the incredible loss of a talented actor and comedian, as "Full House" alum Bob Saget was found dead in his Orlando, Florida hotel room. The television star had just finished one of his standup routines in Jacksonville as part of his cross-country tour. Local authorities tweeted that deputies were called to the Ritz-Carlton in Orlando about an "unresponsive man." According to CBS News, there were no signs of foul play or drug use. 
Of course, it didn't take long for the world to react, with many fans saddened over his death. Saget's celebrity friends, like Pete Davidson, also paid tribute to the comedian, calling Saget one of the "kindest" men on the planet. Davidson released a statement via "Saturday Night Live" writer Dave Sirus' Instagram that said, "When I was younger and several times throughout our friendship he helped me get through some rough mental health stuff. He stayed on the phone with my mom for hours trying to help in anyway he can – connecting us with doctors and new things we can try. He would check in on me and make sure I was okay."
Saget was not only known for being one of the nicest guys around, but also as someone who always took his pre-show ritual very seriously. In fact, what he did before each one of his standup routines might even sound out of character to some of his fans.
Bob Saget used to spend 30 minutes in solitude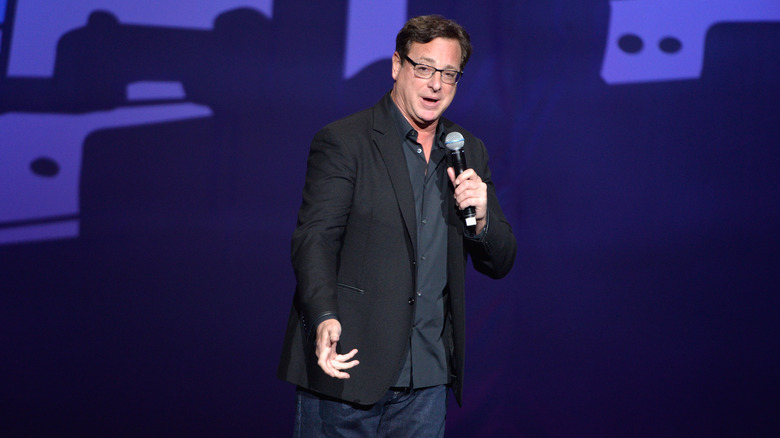 Michael Tullberg/Getty Images
Bob Saget died unexpectedly at the age of 65, according to CNN. Before his death, though, he was someone who took his craft very seriously. In an interview with Argus Leader back in 2016, Saget admitted that he would take time to be in complete solitude for about 30 minutes before each one of his standup performances. For a man who certainly had a lot to say to his audience, Saget wanted to make sure that he was mentally prepared before hitting the stage. 
He said, "Before the show, I have no one around me for half an hour. I learned that being on Broadway. That half hour is a sacred hour; everyone focuses. The whole idea is to have kind of a meditated attitude before the show ... as a comedian, you pace around and you look up your material and you try to remember it all." 
Rest in Peace, Bob Saget. There's no doubt that the world is going to miss you tickling their funny bone or simply making the world a kinder place.