Alec Baldwin And Wife Hilaria To Renew Wedding Vows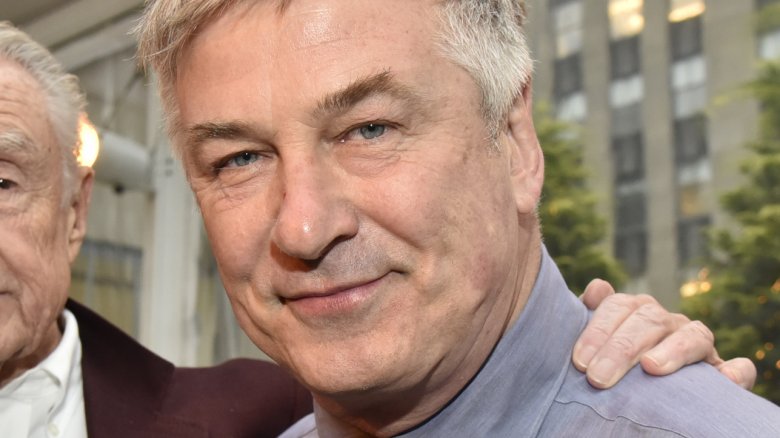 Getty Images
The 30 Rock actor is living his best life right now. 
After enjoying a successful season playing President Donald Trump on SNL and later being playfully roasted by family and friends, Alec Baldwin is focusing on the love of his life, his wife Hilaria. According to Page Six, the couple's gearing up to celebrate their fifth wedding anniversary by renewing their vows.
Alec and Hilaria will reportedly visit the Hamptons with their loved ones to remarry at the Wölffer Estate Vineyard in Sagaponack, N.Y. on Friday, June 30, 2017.
Alec accidentally revealed their plans to E! News at the premiere of his new movie Blind. "We're getting remarried on Friday if we make it to Friday," he said before his wife, with whom he shares three children, interjected. "Okay, now there's going to be people at our doorstep," she told the entertainment site. "If there's paparazzi now, it's his fault. This was the moment."
Don't be mad, Hilaria! Alec was just too excited to keep the happy news to himself!