Legal Expert Reveals How Previous Charges For Nicki Minaj's Husband Could Affect Lawsuit - Exclusive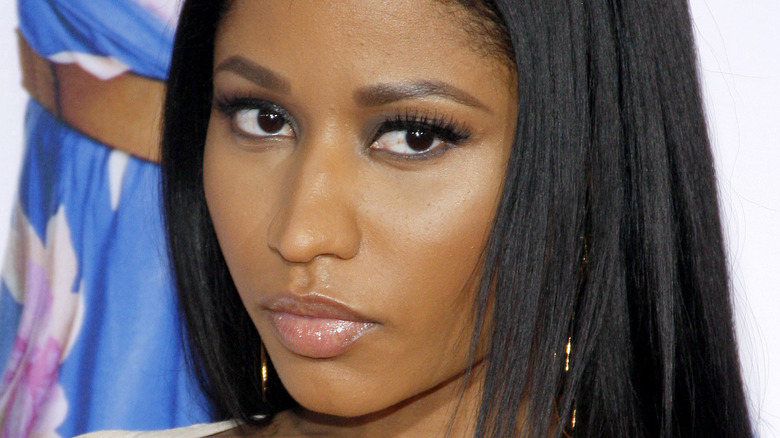 Tinseltown/Shutterstock
Nicki Minaj's husband, Kenneth Petty, has been in the headlines for all the wrong reasons. As fans will likely remember, August 2020 saw Jennifer Hough file a lawsuit against Minaj and Petty in which she accused the couple of allegedly offering her up to $500,000 to take back her previous sexual assault allegation against Petty, per TMZ.
Hough claimed that the two supposedly attempted to intimidate her into retracting her previous claims, as she accused Petty of rape in 1995. She also alleged that the couple harassed her and attempted to get her to take back the allegations both themselves and through friends, including via phone calls, while they supposedly "threatened her to not speak about the incident."
Petty served four years in prison over the initial sexual assault allegations, which came back to light in November 2019 after it was found that Petty had not submitted his sex offender status in California after moving there from New York. It was revealed after he was pulled over due to a traffic incident, per NBC News.
In March 2020, NBC News reported that Petty was arrested for failing to register as a sex offender in the state but pleaded not guilty and was released on $100,000 bail. Petty then pleaded guilty during a September 2020 court hearing.
But while Petty still has plenty of litigious issues right now, his wife did just get a little bit of good news when it comes to the August 2020 lawsuit.
Nicki Minaj got dropped from a serious lawsuit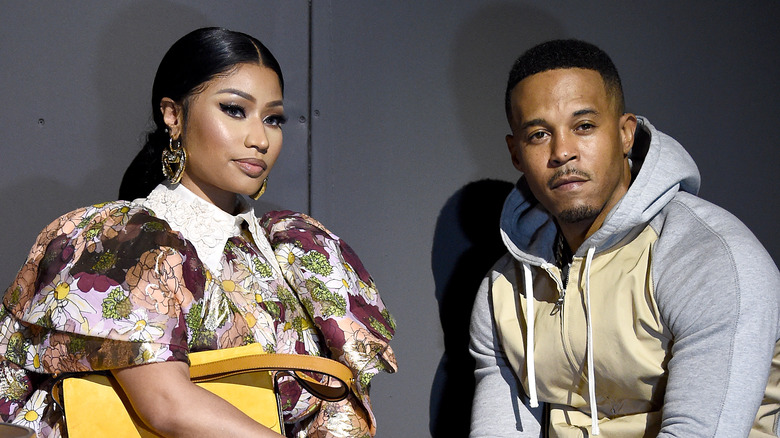 Dimitrios Kambouris/Getty Images
Nicki Minaj — who announced she's pregnant with Kenneth Petty's baby in July 2020 — was dropped from the August 2020 lawsuit filed by Jennifer Hough. But while the lawsuit was "voluntarily dismissed" in January when it comes to Minaj, according to TMZ, Petty has not been removed from the lawsuit.
But how could the previous charges made against Petty affect the lawsuit going forward? Mitra Ahouraian, a Beverly Hills-based entertainment attorney who represents actors, models, directors, producers, and financiers, spoke exclusively to Nicki Swift about the case, revealing what the latest development really means.
"Petty's criminal conviction for attempted rape establishes that actually happened, so she does not need to prove that here. The remainder of his criminal history will only come in if it is relevant to the claims she is making, or if the judge permits, can be entered to establish a pattern of conduct. Otherwise, it can't be used as evidence in the case," Ahouraian explained.
Ahouraian also shared that Petty pleading guilty of failing to register as a sex offender in California in March 2020 comes with "a maximum sentence of 10 years in prison and lifetime parole," which "may have been what triggered Hough to file this civil lawsuit just months later." Ahouraian added, "Since he didn't register as a sex offender, which was part of his 1995 sentencing, Hough's statements suggest he thought he could do whatever he wanted."
Is Nicki Minaj's husband still involved in the lawsuit?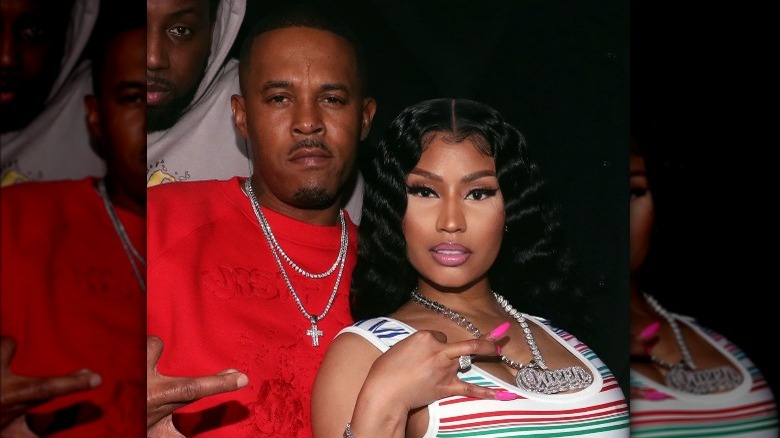 Johnny Nunez/Getty Images
While Nicki Minaj may no longer be named in Jennifer Hough's lawsuit, that certainly does not mean her husband, Kenneth Petty, is in the clear. As attorney Mitra Ahouraian explained to Nicki Swift, "Note that the lawsuit against Petty still stands. It's possible to dismiss a lawsuit against one person but have the lawsuit continue against the others, which in this case is Petty." So Petty is still facing some serious legal allegations stemming from his original 1995 arrest.
But it sounds like Minaj and her legal team are not happy about her involvement in the case and have even accused Hough and her lawyers of being "bottom-feeding lawyers who pursue frivolous actions against a celebrity assuming that they will be paid off if they throw enough dirt." That was all featured in email Minaj's lawyer, Judd Burstein, supposedly sent to Hough's lawyer, Tyrone Blackburn. The email was obtained by TMZ and also saw Burstein accuse Hough and her legal team of forcing Minaj "to spend over $300,000 in fees to defend a case [that] was frivolous on both the facts and the law."
Blackburn spoke to People about the ongoing case, saying, "The case against Nicki was voluntarily dismissed. The case against Kenneth Petty is still ongoing. Stay tuned!"
If you or anyone you know has been a victim of sexual assault, help is available. Visit the Rape, Abuse & Incest National Network website or contact RAINN's National Helpline at 1-800-656-HOPE (4673).