Bob Saget's Final Interview Reveals How Broken He Was Over Sister's Tragic Death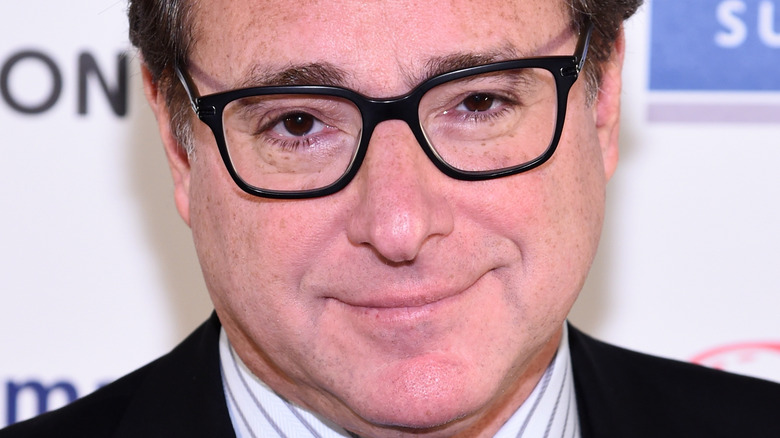 Ilya S. Savenok/Getty Images
The news that comedian and actor Bob Saget died on January 9 shocked the world. His life ended prematurely at the age of 65 when he was found dead in his Orlando hotel room after performing a stand-up routine the night before. The "Full House" star had been on a comedy tour.
An official cause of death has yet to be determined, although his autopsy report revealed that there were no signs of foul play or drug use. People revealed on January 10 that Saget had come down with COVID sometime in the last month, which he spoke about during the last comedy show he would ever perform on the night before his death. Fellow comedian Tim Wilkins, who also performed the same night as Saget, told People that although Saget "had just finished a bout of COVID ... he was in great spirits." As of now, there is no indication to what caused Saget's untimely death.
Plenty of Saget fans are less concerned with how he died and more concerned with the hole he has left behind. Many remember his contributions to the world in the form of his career. In an interview from December 21, the television host revealed the heartbreaking reason why he became a comedian.
Bob Saget found a way to 'survive' the grief after his sister's death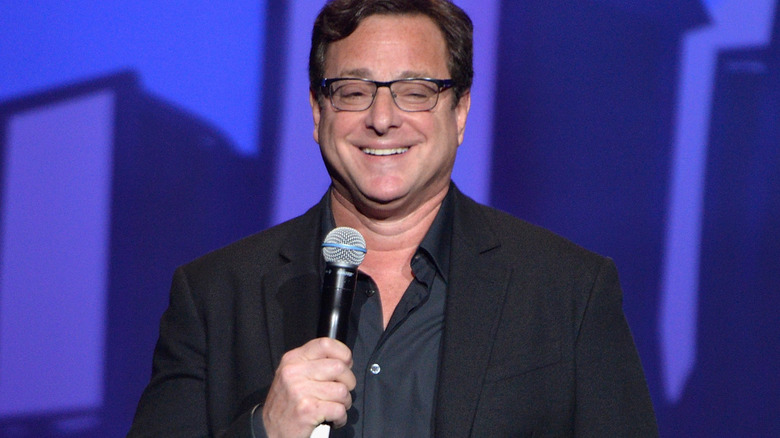 Michael Tullberg/Getty Images
In an interview with CBS News' Dr. Jon LaPook in December 2021, Bob Saget opened up about the tragic loss of his sister, Gay, in 1994 from the autoimmune disease scleroderma. Nearly 10 years prior, his other sister, Andrea, died of a brain aneurism. Losing both his sisters was incredibly hard for the "Full House" star, but Gay's death had a bigger impact on him due to the suffering she went through because of her disease. Saget admitted to LaPook that Gay's death nearly destroyed him, and, in turn, forced him to find a way to survive the pain. "It was a defense mechanism and it truly helped me survive," Saget added. "And it helped keep me mentally alive rather than letting it destroy me." And ultimately, this is what allowed Saget to heal.
In addition to making people laugh, the "America's Funniest Home Videos" host also spent his life raising awareness for Gay's disease as a board member of the Scleroderma Research Foundation (SRF). In an Instagram post from January 10, the SRF left a touching tribute to the late actor, revealing that he "was unreservedly committed to the [foundation's] mission" and helped raise "over $26 million" for the cause over the course of his career as a comedian. In a separate post from January 13, the foundation also announced that all contributions for the coming week would "be matched dollar for dollar" by the foundation in honor of Saget.