Kirsten Dunst Admits Her Famous Kiss With Tobey Maguire Wasn't As Romantic As It Appeared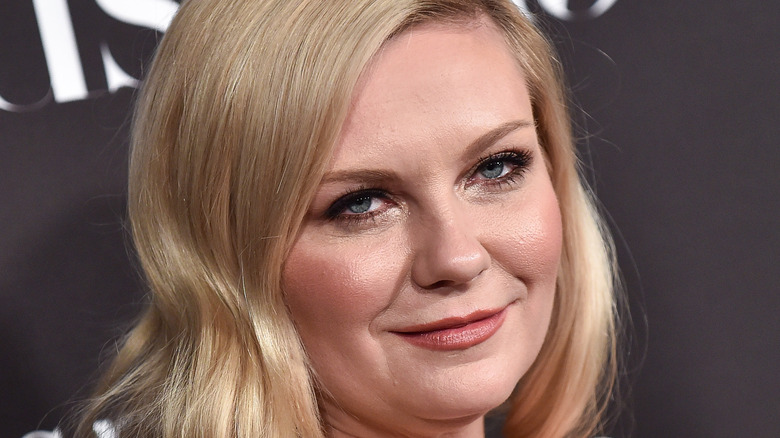 DFree/Shutterstock
Ah, few things make people feel all gooey on the inside than a romantic on-screen kiss. Romance films have their way of making a mark by showing us passionate smooching between characters who are head over heels for each other. When done right, they can be more memorable compared to steamy bedroom scenes or wedding plots.
How can anyone forget Michael and Mia's foot-popping kiss on "The Princess Diaries"? Or how about Allie and Noah's passion-filled snogging under the rain on "The Notebook"? And of course, Jack and Rose's bussing on the edge of the Titanic ship will be forever engraved in our memory.
When it comes to superhero smooching, though, nothing else comes close to Peter and Mary Jane's upside-down kiss in "Spider-Man" (via YouTube). In the scene, a masked Peter Parker was kissed by Mary Jane for saving her from being mugged. It just so happens that he was hanging from a building upside-down, making for quite an interesting snogging. While many of us swooned upon watching, Kirsten Dunst, who played Mary Jane, didn't find the filming experience romantic.
Filming the iconic Spider-Man upside-down kiss was awkward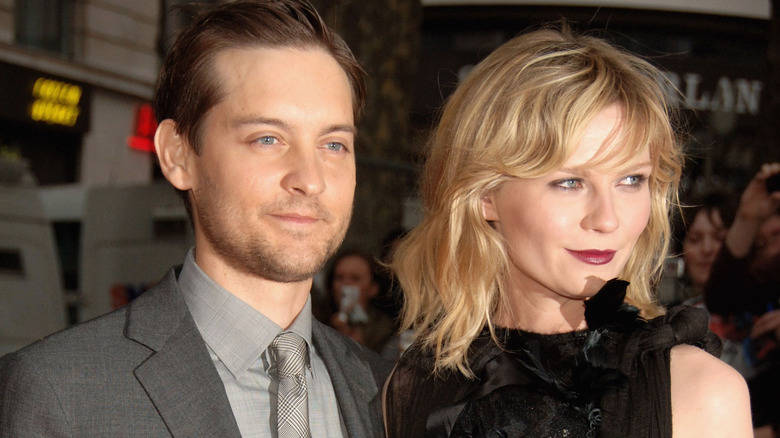 Dave M. Benett/Getty Images
The "Spider-Man" upside-down kiss was so iconic that even the current Spidey Tom Holland wants to replicate it. However, according to Kirsten Dunst who played Mary Jane in the first trilogy, filming it wasn't as fun or romantic as people thought. "Water was getting up his nose because of the rain, and then he couldn't breathe in the Spider-Man suit ... and it just felt very late at night," she told W Magazine. "I didn't think about it that way."
Tobey Maguire echoed the sentiment when he recounted the story. "Rainwater running up my nose," he told Parade Magazine in 2007 (via TMZ). "Then, when Kirsten rolled back the wet mask, she cut off the air completely."
Director Sam Raimi told Dunst how he wanted the kiss to be portrayed on-screen, so she tried her best to fulfill his vision. "The way it was presented to me, [Sam Raimi] gave me this book of famous kisses, so that made me realize how romantic and special Sam wanted this to be," she added. "Even though it wasn't necessarily feeling that way with Tobey hanging upside down." While it was a logistical nightmare, she's still glad that they got to execute it well, and that it went down in history as one of the best on-screen kisses of all time. "I'm proud to be a part of that. It looked like a great kiss."