Ben Affleck Reveals How Matt Damon Helped Transform His Then-Struggling Movie Career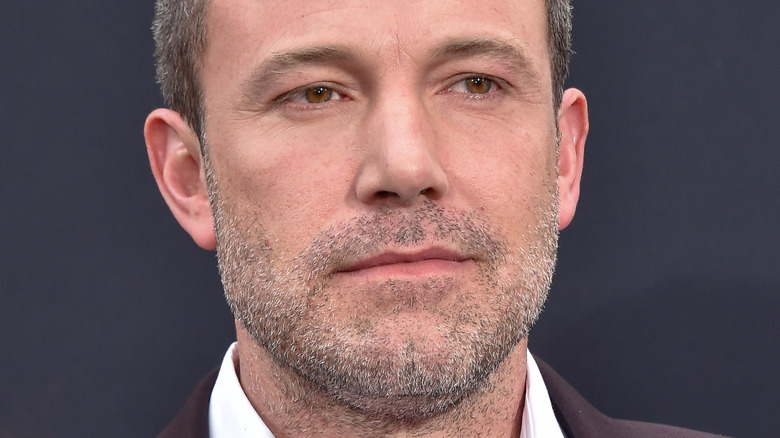 DFree/Shutterstock
In early January, Ben Affleck made headlines when he called his experience filming "Justice League" just "awful." The 2017 critical and commercial flop was "the nadir" of Affleck's career, as he told the Los Angeles Times. "That was a bad experience because of a confluence of things: my own life, my divorce [from Jennifer Garner], being away too much, the competing agendas and then [director] Zack [Snyder]'s personal tragedy," Affleck said, referring to Snyder's daughter Autumn dying in 2017. On top of that nightmarish heap, Affleck noted there was also the constant reshooting as Joss Whedon took over as director of the superhero film mid-post-production (via IndieWire).
Pointing out that the quality of the film itself wasn't to blame, Affleck continued, "It was everything that I didn't like about this. That became the moment where I said, 'I'm not doing this anymore.' It's not even about, like, 'Justice League' was so bad. Because it could have been anything."
In a mid-January Entertainment Weekly conversation, Affleck boiled the ordeal down to longtime bestie Matt Damon. "I wasn't happy. I didn't like being there," Affleck told Damon. "I didn't think it was interesting." By the same token, Affleck revealed in that very chat how Damon was the one instrumental in inspiring him to follow his heart with oncoming projects.
Ben Affleck gave Matt Damon some emotional praise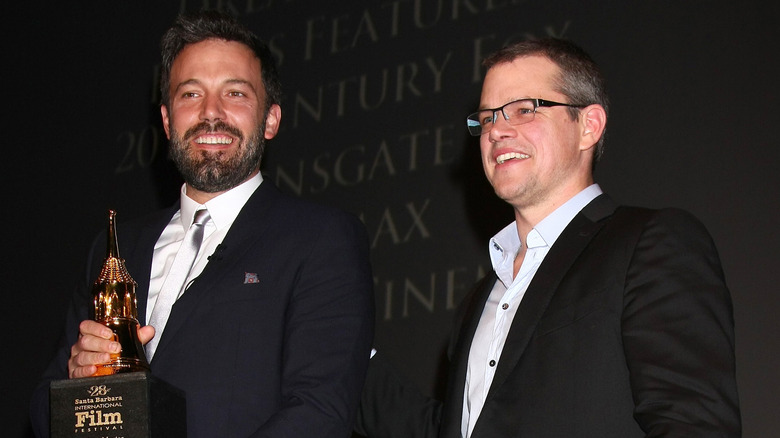 Kathy Hutchins/Shutterstock
Ben Affleck is showering Matt Damon with praise for helping him achieve happiness in his career again. In an intimate January interview with Damon hosted via Entertainment Weekly, Affleck said of Damon sweetly, "I don't know that that would've been possible for me alone, doing this job in this world without somebody I grew up with who I loved, who I knew loved me ... and whom the popularity of my movies or what people said about me wasn't going to change what they thought about me." 
In addition to his general support, Affleck revealed that Damon was a "principal influence" in his decision to only work on what makes him happy. "I want to do the things that would bring me joy," said Affleck. The two discussed Affleck's role in Ridley Scott's 2021 "The Last Duel," in which Damon also stars and co-wrote with Affleck. In spite of the film being deemed a box office bomb (via Variety), Affleck maintained, "I had fun every day on this movie. I wasn't the star, I wasn't likable. I was a villain. I wasn't all the things I thought I was supposed to be when I started out, and yet it was a wonderful experience. And it was all just stuff that came along that I wasn't chasing." Affleck's newfound approach is working, receiving a SAG nomination for Best Supporting Actor in December 2021's George Clooney-directed film, "The Tender Bar."