The Meaningful Connection Bob Saget Had With A Young Fan Before His Death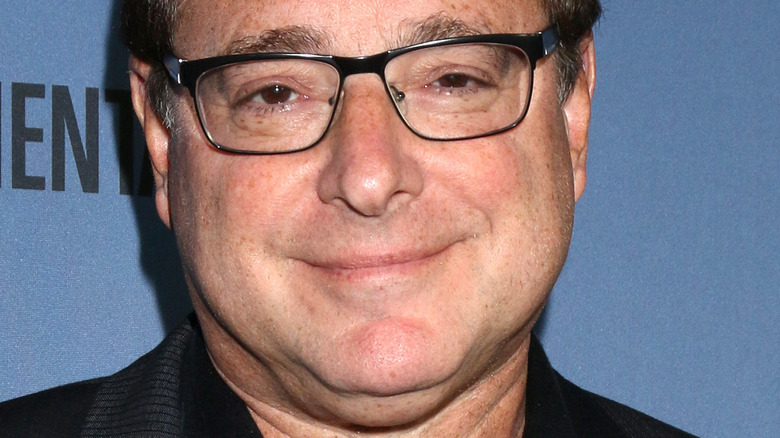 Kathy Hutchins/Shutterstock
Following the tragic passing of "Full House" star Bob Saget recently, new details about his life and interactions with others — from celebrities to fans — have emerged. In many of his tribute messages, people made note of Saget's exceptional kindness. "Bob Saget was the kindest, warmest male comic there was. I loved it whenever I saw him, or heard from him. He was the guy that everyone loved," fellow comedian Chelsea Handler noted on Twitter. "Love you, Bob Saget. You will be missed and loved for a long time."
"There will never be another like you. I wish you could see the outpouring of love you have. You've certainly left a beautiful legacy in kindness, compassion, loyalty, generosity, and love," wrote Candace Cameron Bure, his former "Full House" co-star, on Instagram. Bure played his daughter on the '90s sitcom — when she was just 10 years old, as she mentions.
Now, a pair of parents recently came forward with a heartwarming story of just how far Saget went to help those around him, particularly their young daughter.
Bob Saget helped a young fan struggling with illness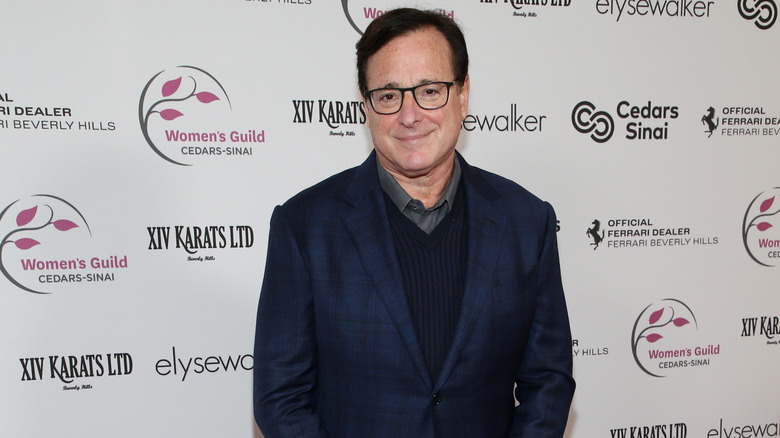 Phillip Faraone/Getty Images
According to a new TMZ article, the late Bob Saget had been trying to help a young fan and her family before his passing. Two years ago, he heard of Sophie Anne, who had been diagnosed with scleroderma — the same illness that Saget's sister died from in the '90s.
To prevent Sophie and her family from meeting that same fate, Saget was there for them both emotionally and financially. According to Sophie's parents, Saget sent the child personalized videos and even let her interview him for a school project. Saget also paid for her family to see his show in North Carolina, and even let them backstage. She made an appearance in one of his Instagram posts, where Saget had been raising money for the Scleroderma Research Foundation. "Sophie Anne is one of the reasons I will forever be on the Board of Directors and fight to find the cure to the disease Scleroderma that took my sister's life," he wrote. 
Saget had been equally outspoken about how the disease affected his life through the loss of his sister, Gay. "She was diagnosed at 43, and died at 47. Before that, she had been misdiagnosed many times," Saget told Ability Magazine in 2011. "Unfortunately, rheumatologists in a lot of places don't have very many scleroderma patients come through their labs, and no one knew what to do with her. I wish I'd known then what I know now."