Jamie Lynn Spears' Zoey 101 Co-Star Has Harsh Words For Her Book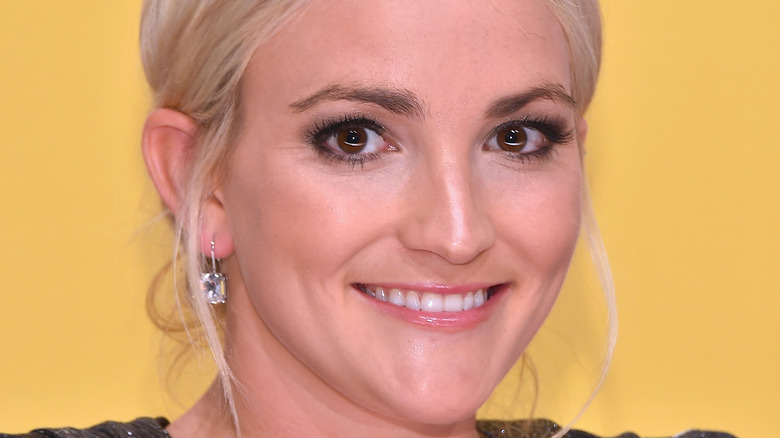 Michael Loccisano/Getty Images
It's safe to say that Jamie Lynn Spears might not be having the best week, despite the fact that she is busy promoting her new book, "The Things I Should Have Said." During her sit-down interview with "Good Morning America," Jamie Lynn claimed that she tried her best to help her sister Britney Spears during her conservatorship years. "I went out of my way to make sure that she had the contacts she needed to possibly go ahead and end this conservatorship and just end this all for our family," she claimed. 
However, Jamie Lynn said in her book that Britney's mental state at time was "erratic," "paranoid," and "spiraling," per Page Six, but clarified her comments in her "GMA" interview by saying, "I don't think I can speak to anyone's state of mind. I don't think that's fair." Either way, her big sister Britney shot back on Instagram after watching the interview with a 104-degree fever by writing, "She was never around me much 15 years ago at that time. So why are they even talking about that unless she wants to sell a book at my expense?"
And now it looks like there is someone else from Jamie Lynn's past that has a problem with the things she's saying, or at least should have said in the past, too. 
Alexa Nikolas wishes she could turn back time
Instagram; Michael Loccisano/Getty Images
Jamie Lynn Spears' former "Zoey 101" co-star Alexa Nikolas wants to set the record straight about their alleged feud. Apparently, this all came about when excerpts from Jamie Lynn's book "Things I Should Have Said" made its way online, per Us Weekly. Jamie Lynn claimed "never being on the same page" as Nikolas when they worked on "Zoey 101" together. That, and Jamie Lynn said that Nikolas might have been the source of other cast members saying that she "smelled bad" and that she had "lice." 
Nikolas took to her Instagram account to write, "I was pretty surprised to see her lying up a storm in there," and added that Spears tried reaching out to her so they could settle whatever beef was between them. "Typical move for a bully to play the victim card/gaslight others while straight up lying," the "Mad Men" alum said, adding, "She never addressed anything that she mentioned in the book to me personally because she knows everything she is saying is a total lie and I would have called her out on that."
If that weren't enough, Nikolas also said that she wishes she could go back in time and "tell my 12-year-old self that you are actually extremely lucky to not have a friend like her." No one would be surprised at this point if Britney Spears started following Nikolas' Instagram page, right?