Everything We Know About Bob Saget's Funeral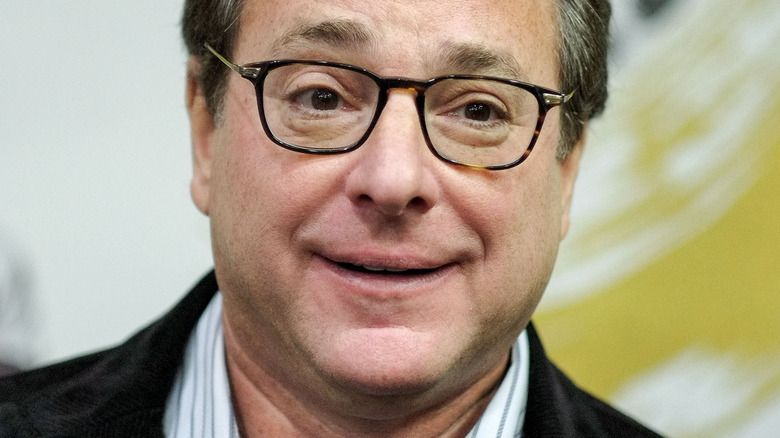 Grant Lamos Iv/Getty Images
It's still hard to believe the news about Bob Saget's death, even as new details about the beloved comedian's funeral emerge. Saget's close friend John Stamos tweeted the morning of the service on January 14: "Today will be the hardest day of my life. God, grant me the serenity to accept the things I cannot change, courage to change the things I can, and wisdom to know the difference." 
Stamos and other "Full House" stars have offered some of the most poignant tributes to Saget in the days after his death. Candace Cameron Bure's tribute to Saget even made fans heartbroken all over again. Bure played D.J. Tanner, the oldest daughter of Saget's Danny Tanner on "Full House" and the reboot "Fuller House." Bure posted a heartfelt message about her TV father on Instagram, writing: "We are all family, but you were the glue. The sticky, messy, squishy, sweet, lovable glue. My childhood is wrapped up in you, my formative teenaged years and the rest of adulthood... I love you." 
As Saget's family, friends, and fans mourn the loss of "America's Funniest Home Videos" star, here's what we know about his funeral.
Saget's funeral consisted of close family and friends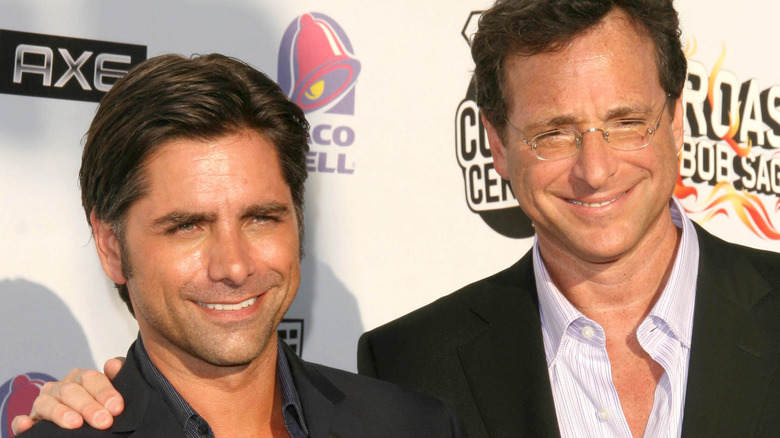 s_bukley/Shutterstock
Bob Saget was laid to rest at a small funeral service for family and friends on January 14, TMZ reported. The service and burial for the beloved comedian were held at Mt. Sinai Memorial Park Cemetery in Los Angeles, per the outlet. TMZ reported a reception for family and friends was held at Jeff Franklin's house, the creator of "Full House." TMZ reported a planned larger public memorial for Saget, but no date is set. 
Saget was Jewish, and a funeral and burial happen quickly after a death in the Jewish religion, per Chabad.org. The comedian's former rabbi wrote a heartbreaking tribute to Saget in The Forward, gushing over their 30-year friendship. "For me personally, Bob was one of the greatest gifts of my life," Steve Carr Reuben wrote. "No matter how busy he was with his remarkable career, he was always there with his love, his humor, and his giving heart for every event, celebration, and important moment in my life as well." 
Saget is survived by his wife, Kelly Rizzo, and three adult daughters shared with ex-wife Sherri Kramer; Aubrey, Lara, and Jennifer, according to People.