New Details On Bob Saget's Death Reveal He May Have Died In His Sleep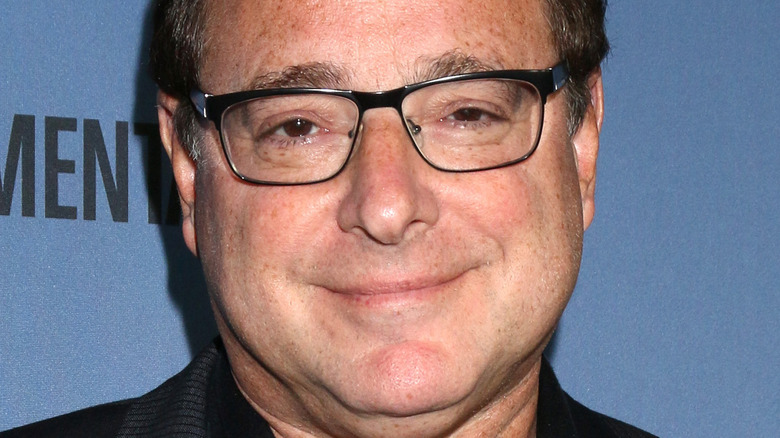 Kathy Hutchins/Shutterstock
The world was left in shock and devastation when "America's favorite dad" Bob Saget died at age 65 on January 9. The comedian was found dead by law enforcement at the Ritz-Carlton Hotel in Orlando, Florida, where he was staying after performing on his sold-out comedy tour, per People.
Saget was best known for his role as Danny Tanner in 1987's "Full House." He later reprised his role in the reboot Netflix's "Fuller House" in 2016 and had close relationships with his castmates, who have all paid tribute to him on social media. Saget was also a gifted stand-up comedian and activist, having raised awareness for Scleroderma research in honor of his sister who died of the disease when he was a young man, according to The Hollywood Reporter.
Saget's death was first confirmed in a statement by the Orange County Sheriff's Office and detectives found "no signs of foul play or drug use." Still, investigations about the cause of death remain ongoing, and a new report suggests that Saget may have died in his sleep.
Bob Saget may have slept through his death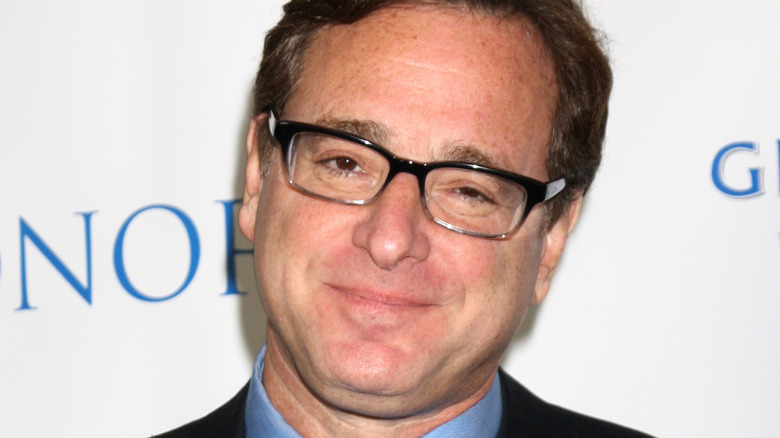 Kathy Hutchins/Shutterstock
Due to the lack of evidence pointing to drug use or foul play, TMZ reported that Bob Saget may have died in his sleep without any suffering. Citing sources from law enforcement, the outlet reported that Saget was "tucked in bed" when his body was discovered in his hotel room, where lights were turned off upon entry. Saget apparently had called his wife Kelly Rizzo before he went to bed and tweeted about how happy he was to be back on the road. However, another theory also points to Saget suffering from a stroke or heart attack, because of how his body was positioned when officials found him.
In a separate report by the outlet, authorities noted that Saget was found lying in bed with his left hand on his chest, while his right arm was positioned on the side of the bed. The positioning of his left hand could indicate that Saget suffered pains to his heart, which is a common sign of a heart attack, according to the Centers for Disease Control and Prevention. Additionally, authorities aren't ruling out Saget's recent COVID-19 diagnosis as a reason for the cause of death. The actor spoke about testing positive for the virus a week prior to his death on the podcast "A Corporate Time with Tom and Dan" (via Page Six).
An official autopsy from the Orange County Sheriff's Office for the comedian is expected in 10-12 weeks time, per TMZ, and the cause of death would be revealed then.