Jon And Kate Gosselin's Daughter Mady Shares Powerful Message On Her Identity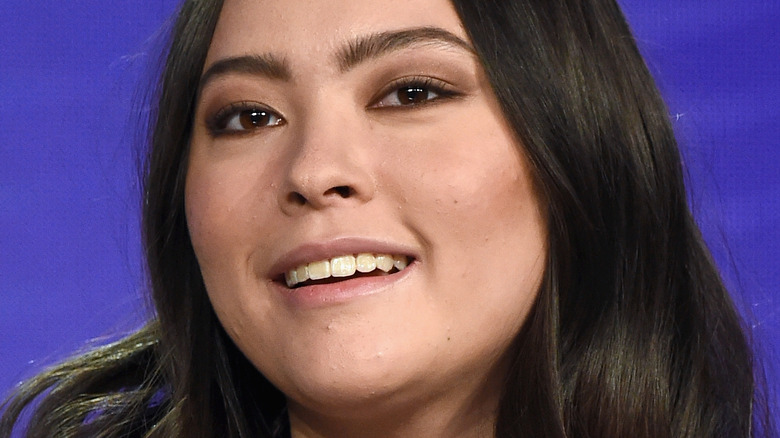 Amanda Edwards/Getty Images
In honor of Korean American Day, Mady Gosselin, the daughter of Kate and Jon Gosselin, opened up on cultural identity, revealing her struggle with her identity as a child.
Over the years, Mady, who's now 21 years old, has begun to develop her own online persona — one separate from her seven siblings and feuding parents. Thus, this isn't the first time Mady has opened up in self-retrospection. The "Jon & Kate Plus 8" alum compiled a list for the new year on TikTok, adding "brushing ur teeth in the shower" and "reading the classics" as new behaviors she's hoping to adopt in 2022. Mady also noted she needed some "alone time," which isn't surprising given her lifetime in the spotlight.
According to The Sun, Mady's list and her message around identity come months after her father, Jon, revealed in a TV interview with Dr. Oz that he had not seen his twin daughters, Cara and Mady, for about eight years. However, he did admit to being in touch with them. "I text them every single year. And every time I come here to your show or interview, I text my daughter every single time," Jon said. According to The Sun, Mady's parents are still in the midst of a custody battle after their divorce in 2009. 
Mady's message on Instagram, however, left no question about her feelings on cultural identity.
Mady Gosselin was conflicted about her identity as a child
In a heartwarming Instagram post, Mady Gosselin reflected on her cultural identity while growing up. She revealed that her first American Girl doll, whom she named Jordan, did not look like her. "[S]he did not look like me; she had blonde hair and blue eyes, by my choice. at the time, there wasn't a doll from the line that looked like me, but more importantly, at 5, i chose a doll that reflected the way i thought I was suppose to look instead of the way I do," she wrote. "[L]looking back, this story fills me with a gross sort of discomfort and shame."
Mady added that she was "hyper aware" of her ethnicity from a young age. However, feeling aware and then ashamed was a "slow progression" that she didn't notice until she was much older. "[I] want to make it known that i'm so proud to celebrate being Korean-American today. i'm proud to be a part of a community that has suffered through decades of ridicule and hate in this country (only made worse in the last 2 years) but have persevered through it powerfully and gracefully. i'm also proud that i make a kick a** kimchi !!" she added.
Mady's fans flooded the comments section, to show their support. They also wrote about how essential it was to celebrate Asian representation. In her response to a fan, Mady admitted having struggled with racism during their school years.