A Young And The Restless Star Sets The Record Straight On His Firing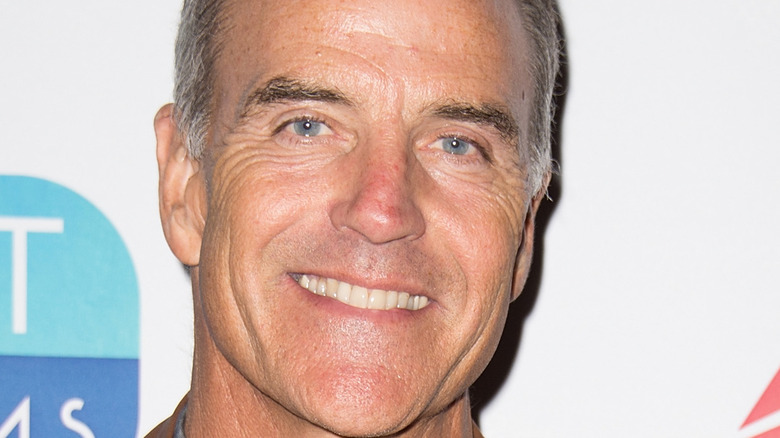 Jennifer Lourie/Getty Images
These days, it seems like all of the drama surrounding some of the most popular daytime television stars involves a villain who seems to be wreaking havoc both on screen and off: COVID-19. Both Ingo Rademacher and Steve Burton were let go from "General Hospital" after they failed to comply with the ABC network's vaccine mandate, per Entertainment Weekly. And Rademacher's "General Hospital" co-star Nancy Lee Grahn had something to say about it — and she didn't mince words. In fact, she apparently broke the news about Rademacher's departure from the show before the network got a chance to. She wrote on Twitter, "The fellow actor, #IngoRademacher, is mercifully no longer a part of the #gh cast," to which Rademacher later replied on Instagram with, "After working with someone for 25 years, you'd think they'd have a little more respect, and have a little more integrity."
And now it seems like another actor, on another soap and on another network is having his own little COVID-19 drama, too. "The Young and the Restless" star Richard Burgi has just set the record straight about his own departure, and it's one that has a lot of daytime fans scratching their heads.
Richard Burgi explains why he was really let go from The Young and the Restless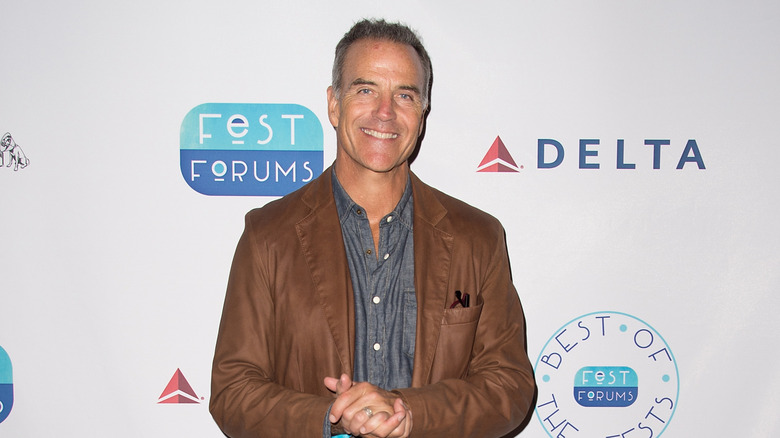 Jennifer Lourie/Getty Images
On January 9, it was reported by Soap Opera Digest that Richard Burgi would be stepping down from his role as Ashland Locke on the hit CBS soap, "The Young and the Restless." He said in a statement, "I'm moving on from the show.... I've had a great year on Y&R, and just thoroughly enjoyed the great cast and crew.... such wonderful people." However, a few days later, Burgi took to his Instagram Stories again to clarify the nature of his departure from the show after having seen some rumors circulate about it online. 
According to Deadline, he admitted that he was fired from "The Young and the Restless" for "naively and inadvertently violated the show's COVID policy." Apparently, he only isolated for five days, when the show has a 10-day policy. "I felt terrible about it," Burgi. "I still do. It bothers me mightily but it is what it is. I respect whatever the show's decision is. They're doing the best they can, as we all are."
Who knew that COVID-19 was that neighbor's wife who would not only sleep with your cousin's boss' second ex-husband, but someone who would also stab you in the back while her stylish stiletto heels?