Jesse Plemons Confirms What We Suspected All Along About Benedict Cumberbatch's On-Set Behavior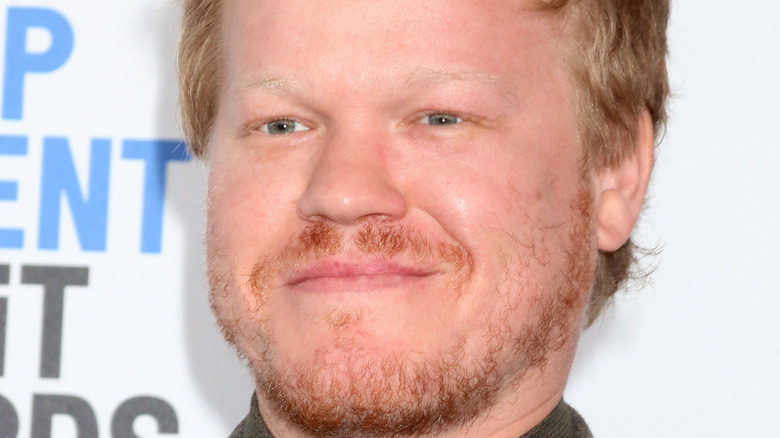 Kathy Hutchins/Shutterstock
Netflix's "The Power of the Dog" has emerged as a strong contender for this year's awards season. Starring Benedict Cumberbatch, Jesse Plemons, and Kirsten Dunst, the film follows charismatic rancher Phil Burbank, who torments his younger brother George, after he brings his wife and new son home, per IMDb. Both Plemons and Cumberbatch have received rave reviews for their performances and are projected to be big contenders for the upcoming Academy Awards in March, according to Screen Rant.
While promoting the film late last year, Cumberbatch spoke about the extreme measures he took to play Burbank, including getting nicotine poisoning because of his commitment to method acting. He told Esquire he had to smoke a lot and learn how to roll cigarettes. "I gave myself nicotine poisoning three times," he said, adding that smoking for long periods of time is "horrible." However, Cumberbatch wasn't the only one who suffered from the consequences of his own acting methodology – Plemons did too.
In a new interview, Plemons dished on the hardships of working with Cumberbatch and confirmed what we all suspected about his on-set behavior.
Jesse Plemons was 'pissed' at Benedict Cumberbatch while filming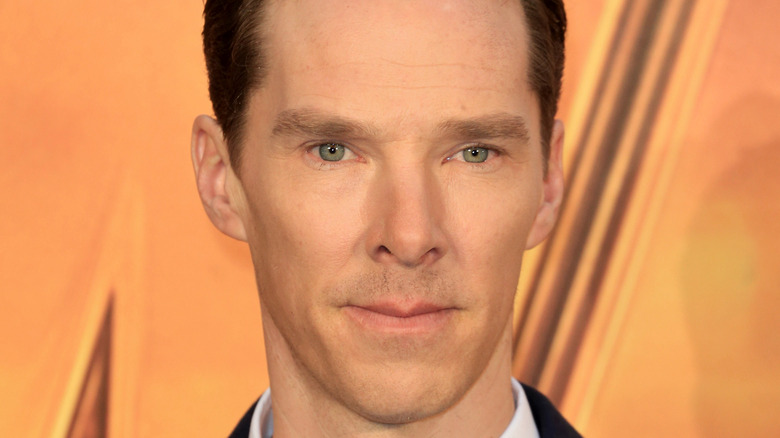 Cubankite/Shutterstock
It is widely known that Benedict Cumberbatch commits to his acting, often employing method acting to play his roles, but his intensity on-set can sometimes make his co-stars unhappy. In an interview with Variety, Jesse Plemons explained how Cumberbatch on one occasion took his method acting too far. "There was one time he got under my skin," he said. "He was like, 'Hey, big boy." Plemons did not enjoy how he was addressed, saying, "It wasn't 'fatso.' I feel like a few people in life have been like, 'Hey, big boy,' and I was like, 'Goddamn it. What the f***.'"
Seeing how much the remark "pissed [him] off," Plemons called Cumberbatch out while the crew were out eating dinner. "He was like, 'I'm so sorry,'" Plemons added. "I was like, 'No, don't worry. It was great.'" For the film, Cumberbatch isolated himself from the rest of the crew, including Plemons' wife Kristen Dunst — a strategy that Plemons thought was "helpful" to the actor's portrayal.
Cumberbatch, though, said that he didn't want to seem "mean" by not talking to Dunst, telling NME, he "needed to stay in character." "She was the same," Cumberbatch said of the leading lady. "We were the negative to each other's positive."