The Public Breakdown Of Kanye West And Kim Kardashian's Relationship Is Honestly No Surprise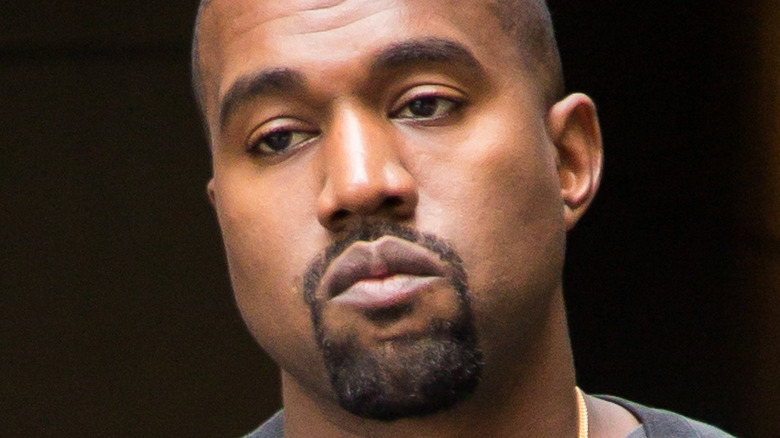 Liam Goodner/Shutterstock
When Kanye West is around, there always seems to be drama. Because of that, the public breakdown of Kanye and Kim Kardashian's relationship is not a surprise, and it's been brewing for months. Kanye, who legally filed to change his name to Ye, stirred the pot with his estranged wife Kim on January 15. During their youngest daughter Chicago's fourth birthday party, Ye took to Instagram to tell fans he was "banned" from the celebration.
In an Instagram Live (via TMZ), the rapper claimed, "Y'all, I was just wishing my daughter a public happy birthday. I wasn't allowed to know where her party was; there's nothing legal that's saying that this is the kind of game that's being played." The father-of-four said Kim and the nannies weren't returning his calls and texts about the party. But later in the day, a source told Us Weekly that Kim was caught off-guard and "shocked" after Kanye posted on Instagram, claiming to be left out of Chicago's party. The inside source said, "There were always two parties planned for Chicago, which was Kanye's idea. He was scheduled to celebrate with her at 4 p.m. today." The source added that "as soon as he asked to come he was given the location." Kim's estranged husband then attended the party.
From the birthday party drama to Kanye buying the house across the street from Kim, there are numerous examples of the communication breakdown between Kim and Ye. Let's take a closer look at how things have gone downhill lately.
Signs of Kim Kardashian and Kanye West's relationship breakdown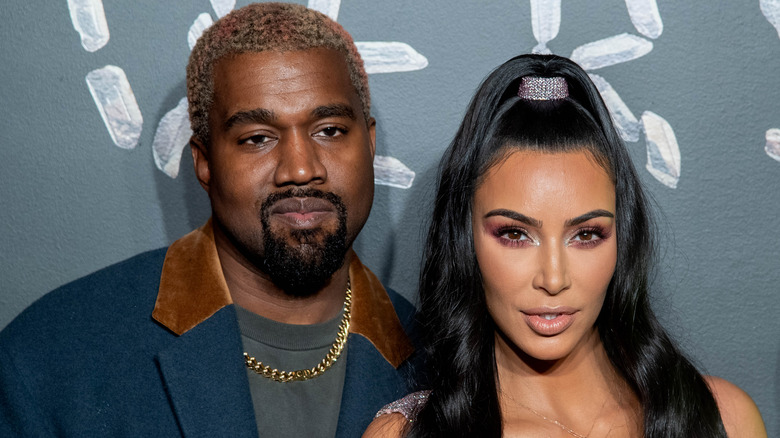 Roy Rochlin/Getty Images
The signs of Kim Kardashian and Kanye West's relationship breakdown are in plain sight. After Kim filed for divorce in 2021, sources told ET, "Kanye has hope that they will reconcile, but he is not expecting that in the immediate future." However, things seemingly haven't been going in his favor — in November of that year, Page Six reported that Kim was officially dating "Saturday Night Live" star Pete Davidson. After Kim and Davidson's relationship became public, Kanye's erratic behavior seemed to become more frequent.
In December, Us Weekly reported that Kanye bought the house across the street from Kim and noted the rapper gave her a shout-out about getting back together during a concert. "Kim knows Kanye is a good person, and [she] respects him," the insider told the outlet. "She was surprised by his comments about wanting to get back together."
After the holidays, the rapper's anger appeared to escalate. People reported Kanye allegedly punched a man asking for an autograph on January 13. Then on January 14, a snippet from the rapper's new track "My Life Was Never Easy" dropped on the internet, per TMZ, and Kanye threatened to fight Davidson in the explosive track. The not-so subtle lyric was disturbing: "God saved me from the crash, just so I can beat Pete Davidson's ass." Um, okay? Based on the above incidents, along with the recent birthday party confusion, it seems like Kimye's previously strong relationship only continues to crumble.