Is Dr. Phil Really A Doctor?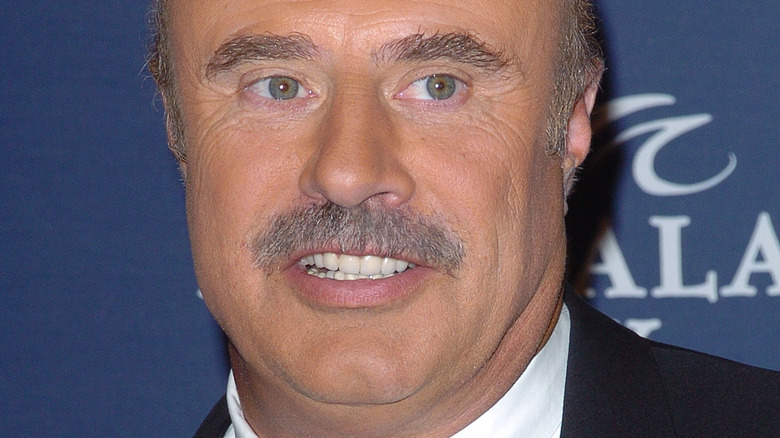 DFree/Shutterstock
For the past 20 seasons, Dr. Phil McGraw has been at the helm of ​​what his website calls "daytime TV's top-rated program," the eponymous "Dr. Phil" show. The series has been such a hit that it's guaranteed to be on the air until at least 2023 and has garnered McGraw 30 Emmy nominations and an impressive net worth that clocks in at $460 million. He even received his very own star on the Hollywood Walk of Fame in February 2020. The TV doctor's fame hasn't been without controversy, however, as he's made celebrities cry, reportedly "abused" guests like Bhad Bhabie, and been slammed by a number of folks who appeared on his show for allegedly ruining their lives.
But one of the biggest points of scrutiny and debate has been whether or not Dr. Phil is indeed a real-life doctor. Over the years, his qualifications as a professional psychologist have been placed under the microscope (more on that below) and, most recently, he was slammed for becoming a paid spokesperson for an AstraZeneca diabetes medication, Bydureon. As physician-researcher Steven Woloshin told Vox in 2016, such partnerships "create a blurriness between marketing and public health messages." What's more, he wondered if Dr. Phil was specifically chosen for the possibility of "people assuming 'Dr.' means he is a physician." As the outlet noted, "Dr. Phil is not a doctor," he simply "plays one on TV." So is Dr. Phil really a doctor or not?
Dr. Phil's hospital visit to Britney Spears sparked questions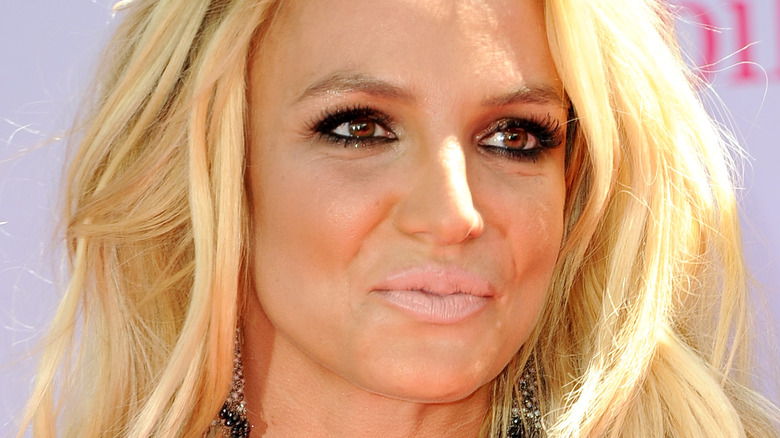 Tinseltown/Shutterstock
In January 2008, Dr. Phil McGraw garnered major scrutiny after he met Britney Spears at Cedars-Sinai Medical Center in Los Angeles and made a statement about their encounter. The pop star had been taken into care after acting "hysterically" in front of her sons and, as Dr. Phil explained on his blog, he paid her a visit "at the request of her parents." Shortly thereafter, he told Entertainment Tonight (via People), "She needs to be in treatment, she needs to be in in-patient care for a period of time." Dr. Phil added (via ABC) that it was "dire" Spears receive "both medical and psychological intervention."
Backlash was swift, with a Spears family spokesperson telling TODAY he "betrayed" their trust. "What's wrong with Dr. Phil's statement is that he made a statement." McGraw eventually said, per ABC, that he didn't regret the visit, but if he "had it to do over again, I probably wouldn't make any statement at all." He also announced, per Reuters, that he'd scrapped the episode he planned to make about Spears. His explanation didn't stop his medical qualifications from coming under scrutiny, though. As MTV reported, an official complaint was filed with the California Board of Psychology claiming that McGraw violated the Health Insurance Portability and Accountability Act by violating doctor-patient confidentiality and practicing without a license. However, the TV personality assured on his blog that he "didn't go there to counsel her. I went there as a friend and ally of this family."
Dr. Phil — a psychologist without a license?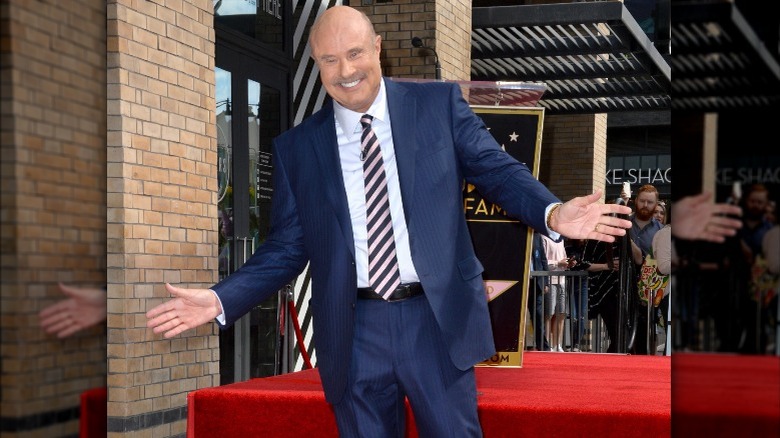 Featureflash Photo Agency/Shutterstock
While setting the record straight about his headline-making visit to see Britney Spears in the hospital, Dr. Phil McGraw clarified his professional qualifications for readers of his blog, explaining that he had "30 years of experience" and a "hard-earned Ph.D in clinical psychology," and so, he deserved to be called Dr. Phil. He went on to explain that he held a Texas license and worked a private practice for 25 years, but retired it after moving to California where he would need a new, state-specific license. Noting that he was "certainly eligible" to apply for one (thanks to his doctoral degree in clinical psychology from the University of North Texas, per his website), he said he didn't because a license is only "good for hanging out a shingle, opening up and having a private practice where you provide services to the public for fee" and he didn't "have any plans to ever do so again, so I don't need a license."
It's that lack of a license that had legal experts confirming to The New York Times that typical confidentiality rules didn't apply to Dr. Phil because he "is not a licensed therapist" any longer. As Kirk J. Nahra, head of privacy practice at Wiley Rein, told the outlet, "If he never bills anybody for counseling services, he very well may not be covered by Hipaa." Moreover, Nahra noted, "Depending on his licensing, he may not have professional ethical obligations, either."